Pro Hair's Editor Nicola Shannon headed up the M1 to meet a very special group of hairdressers and to discover how one northern town has produced such a wealth of talent…THE BARNSLEY BOYS – Andrew Barton, Robert Eaton, Chris Moody, Simon Shaw and Josh Wood.
First off Josh Wood gives us a potted intro to Barnsley.. "It's a historical mining town surrounded by beautiful countryside: the Lake District, Yorkshire Moors and Snake Passage to Manchester. It's the oldest market charter in the UK and was the first town to be given this. Because of its geographical location it has a long history of traders. It's built on a past of hard work and ingenuity.
Nicola: What is it about Barnsley and why is it that you think this town has produced some of the biggest names in hairdressing?
Chris: I think it has something to do with the relative hardships of growing up in kind of a distant northern town, in so much as, everything you do to make anything happen you have to work that bit harder, seek it out.
I think for me, and I think Andrew will probably relate to this, growing up in the early eighties and being a male hairdresser wasn't an easy journey in this area because there were a lot of stereotypes about what you 'should' do as a young lad. So, I think you probably had to strive that little bit more and work that little bit harder and perhaps that is what gave you a little bit more drive and focus.
Rob: I think as well, obviously now everything is so much more accessible, when we started hairdressing it was a way away from that, so it was a case of being decisive and getting a train to go to London… making the effort to go and see things, to network with people, whereas now it's different as everything is accessible everywhere and to everyone.
You can get anywhere in the country, even the world, and you feel you know someone a bit more as you've seen their lives on social media. Whereas, certainly in the early days of my career. I was very much going down to London on the train and watching my hairdressing icons, learning from them.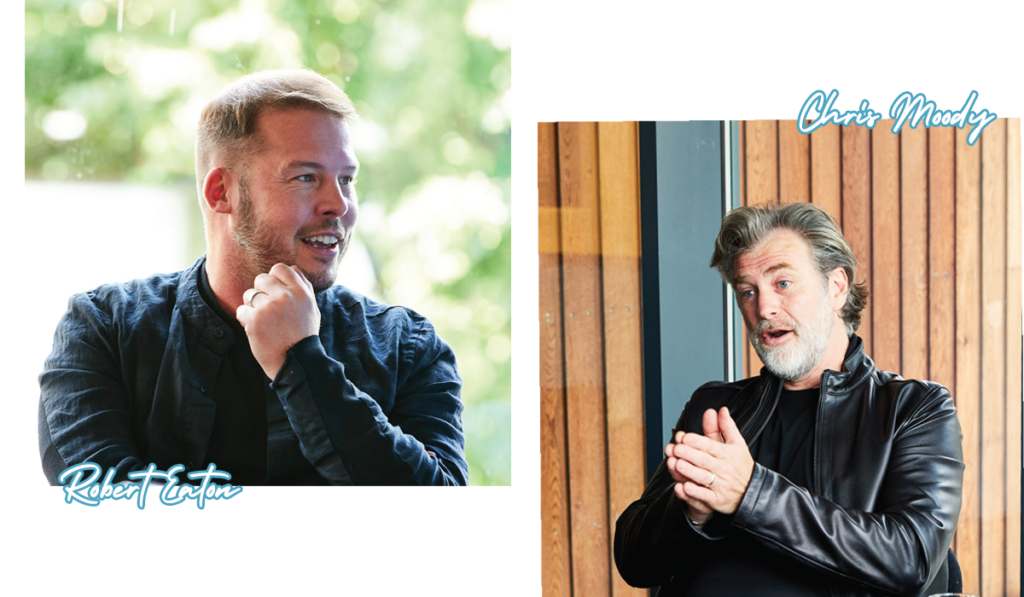 Simon: I think it's a bit of an enigma, as I don't think there is any secret potion that us Barnsley boys took. I just think I'm looking around the table at five or six winners, the people who had a desire, and all of us sitting around this table made that decision that this wasn't good enough and we wanted to take our careers further.
Josh: Yes, I think also we can't lose sight of the fact that in the early eighties it was a very prosperous economy. The miners earned a fortune, most of them were married, and there was a hospitality and a night life scene like you have never, ever seen anything the like of it in all their living days.
So, Friday, Saturday and Sunday night everyone was getting dressed up to go out, they went out early and they stayed out late. People wanted to look different every night of the week, there were braids, fishtails, tonging, blow drying whatever it was, so there was really a demand for hairdressing and a demand for the work. So, a prosperous economy and certainly I wanted to get out of that council flat I was living in, and there was no question I wouldn't get out. I didn't go to London, not until I moved there and the first time I went to London I went on the bus, because I couldn't afford the train.
Andrew: I think Josh is right, I came similarly from a council estate and a working class family. There was never much money in the family, my father died when I was fifteen and then I got an apprenticeship. My mum said 'if you are going to do hairdressing you need to get a proper apprenticeship' and it turned out Chris and Stephen's mum was the only person in Barnsley still doing traditional apprenticeships.
So, I paid her, well my mum paid a bond for me to train, and I'm forever grateful, because it was tough as an apprentice but she pushed me and drove me to believe there was opportunity. So, for me it's not necessarily about Barnsley it's about the nurture I had here in Barnsley as an apprentice.
Josh: I had the opposite, I couldn't get an apprenticeship so I ended up on the Youth Training Scheme. My mum was a single mum, my dad had died when I was five, so we were a single parent family. I couldn't find an apprenticeship. So I got on the Youth Training Scheme, and after the year, I was working at Lesley Francis and they said that they didn't think hairdressing was for me and that they weren't going to keep me on.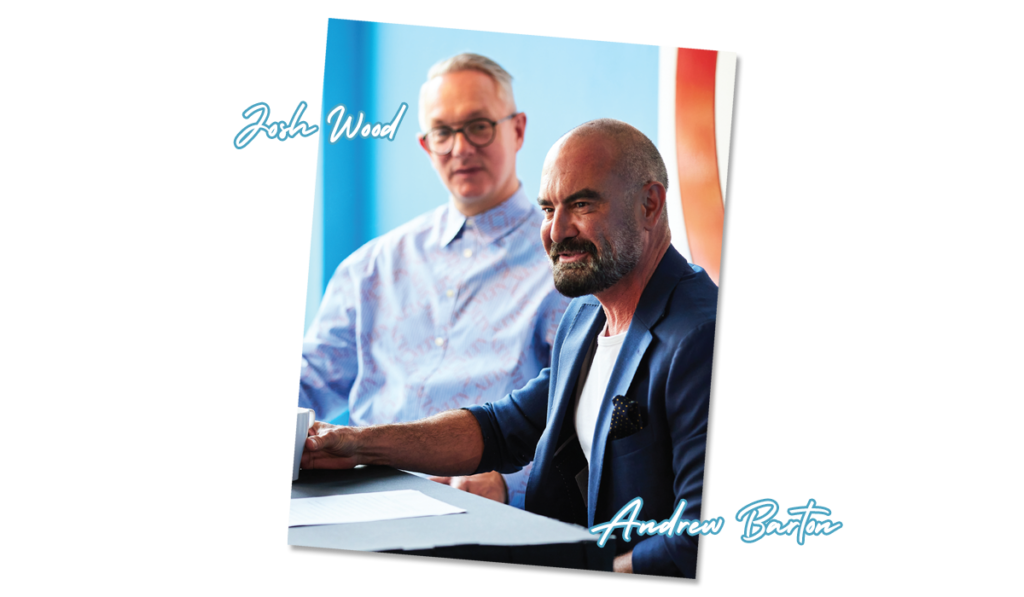 Chris: I remember you going to London and I remember you specifically aiming for Sassoon's, and I even remember you saying words to the effect of 'London here I come!'
Josh: I was terrified!
Simon: As you say we all come from these shops in Barnsley who have trained hundreds of hairdressers: Lesley Francis, Moody's, Russell Eaton, Dimensions and they are still around and all of us have come from those backgrounds and they are still producing.
Chris: I think you have hit on something there, really hard, because all of those salons are deeply embedded in education. It's our 60th year this year, we opened in 1961 and we celebrate this year and still education is driving everything we do, education's all I do now, Dimensions had an amazing national training scheme with Lesley Francis, Russell and Rob and what they do with education and Andrew with his ABLE stuff – so maybe it is the fact that we all come from places where education was just paramount.
Andrew: You and I were presenting education for international manufacturer, Redken, at 19! In wholesalers' warehouses, we were young boys and we were up on platforms and stages, so for you and I, I definitely think that training has been part of our whole career, and that has also created more aspiration.
Rob: I think the thing is in Barnsley, people haven't really been competing with each other as such, so there's always been a great relationship, that's my experience with it. We still send our apprentices to Lesley Francis. In some towns, there are lots salons that are like enemies, they don't really work together or speak to each other…
Nicola: Is there anything you want to add about what was it like growing up here?
Simon: It was tough. When I look back at it and this is probably the same for anyone coming from any area, there are rough, harder areas in Barnsley like anywhere. Josh said about the night life being unbelievable in Wellington Street and it was like a strip in Vegas. People used to travel a long way to Barnsley, there were three or four night clubs in Barnsley – there is one just across the road from here.
Andrew: I think Josh touched on it earlier, it's that we all have that working class thread, where people wanted to party and dress up, feel glamorous with their hair and make-up. They worked hard and when they weren't working they wanted to dress up and go out. It was very glamorous.
Josh: The layer on top of this though, was also it was a big time of coming to terms with sexuality, it was virtually impossible to be gay in Barnsley in 1984…
Andrew: Oh I got some action!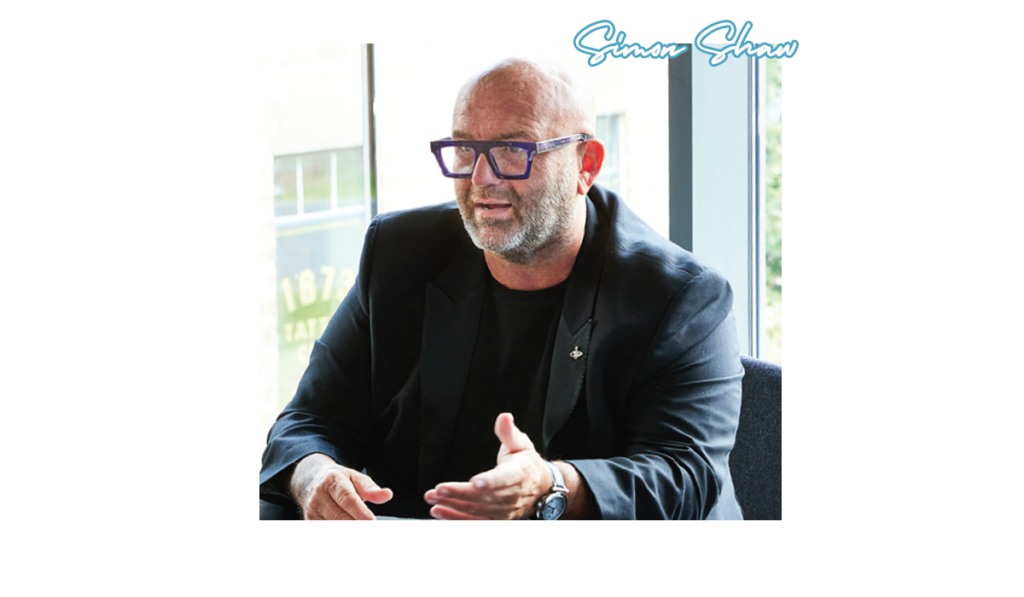 Josh: Lucky for you mate. I wanted to look different and to be different and to feel different and that was not easy, but you know, I'm a tall bloke and I'm pretty tough, I could give it back as much as I got it really.
There was a shop up the road called Pollyanna ran by an incredible woman called Rita Britain and I got really close to her and it opened my eyes that someone like me, who felt different, who didn't fit in at all in this town, could find somewhere to fit. But, I am incredibly proud that I'm from Barnsley. It wasn't easy and there are parts I didn't like at all, but I'll never not be proud of being a Barnsley lad.
Simon: There is only me who still sounds like he's from Barnsley. I don't know what's happened to the rest of you!
Josh: I was gone at 19…
Andrew: When I went to London I purposefully tried to change my accent and then I did some TV work and they were keen for the regional accent and they encouraged me to keep it.
Nicola: You've mentioned the nightlife, did it set its own fashion scene?
Chris: There were certainly places that attracted certain people.
Josh: There were tribes.
Chris: There were certain pubs where certain people went, and depending on how you looked and how you dressed you went into these pubs, nothing would happen if you veered off, but people would stop and look…a bit like the scene from 'American Werewolf in London' when it goes really quiet and they miss the dart board and they all stare and look at you, that kind of thing…
Enjoying this article so far? Read the FULL article in our September issue out now page 14-20 – click here