The Japanese believe in living in the moment, detached from the bothers of life. That was our inspiration for this collection.
We wanted to strip away the noise and keep the aesthetic calm and tranquil with texture and softness in a dream-like quality.
With each look, we enhanced the shape of the haircut with colour but still kept to our concept of ukiyo. It was important that the colours we chose in each look complimented each other allowing them to add depth and texture without overpowering the other tones within the collection.  We wanted to create a powdery feel with the colours we used.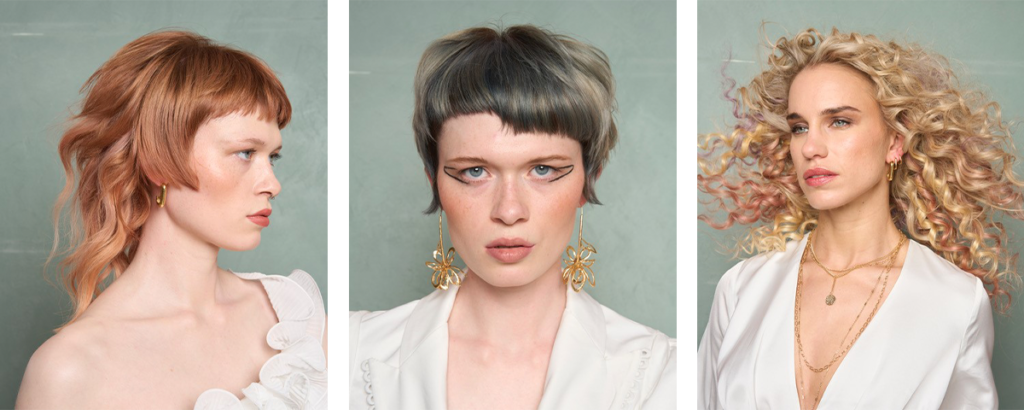 The copper image is our favourite. We used various coppers, ranging from level 6-9 then peaches and pinks throughout the back of the hair to create a real sense of softness. We enhanced these colours by using a small barrel tong and created this soft texture using a wide-tooth comb and a texture spray. Keeping the front section straight and adding deeper coppers really helps to show off the more structured part of the haircut.
Hair: Robbie Purves and Iain Irvine, Sonté
Make-up: Cori Burnett
Photography: Gabriela Silveira
Products: Schwarzkopf