Take hair to the colour A&E with Malibu C's CPR and diagnose how to get healthy and even colour results.
CPR isn't your typical colour remover: it doesn't lift natural hair, it only removes artificial colour. This works on all oxidative colour types; semi, demi or permanent. This high-performance innovation removes up to 3 levels and eliminates the risk of 'going back dark'.
What's more, the multi-action formula draws out metallic mineral build-up, prepping and priming the hair for re-application. For stunning, colour-free results, here's how it works…
Shampoo the hair using Malibu C Un-Do-Goo Shampoo:
With a very high pH and the fact it is a chelating (as opposed to clarifying) shampoo, Un-Do-Goo remains gentle on hair whilst removing a build-up caused by daily living. It does this without stripping natural colour pigment or emollients.
Apply your CPR:
Following the directions, mix CPR with the correct amount of warm water and apply evenly to hair. Use an applicator bottle and sectioning to ensure the entire hair is covered, from root to tip. Manipulate the gentle formulation into the hair shaft.
Allow time to process:
Cover with a processing cap for 15-45 minutes, using a constant heat source. In this time, the clay is shrinking and pulling the dye molecules to the surface. The added benefit is that while the clay is penetrating the hair shaft, it is also removing mineral build-up. To remove up to 3 levels, you should keep this processing for the full 45 minutes.
Wash time:
While hair is still hot, move your client to the washing area and begin to squeeze out the excess product. Do not be alarmed if you begin to see more colour coming out, this just means it's working and as we mentioned before, it won't be removing natural pigment. Wash the hair again with Un-Do-Goo, twice. All the colour is now to the surface and washing it out is when the most impact can be made. The second wash is an imperative step. Be sure to use manipulation to wash out the colour. If hair feels sticky or gummy, this may mean colour is left on the surface and needs to be washed once more.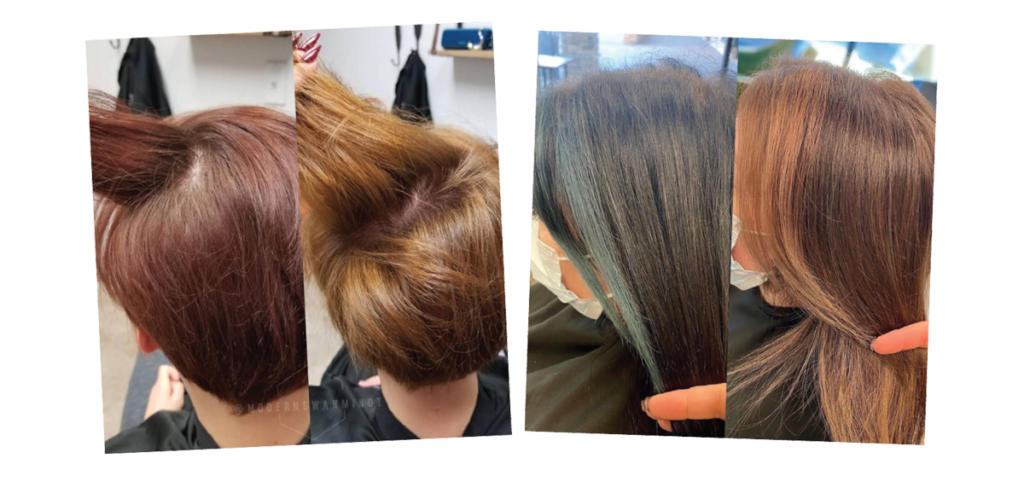 Malibu C is exclusively distributed by Passion4hair Ltd. Click here to find out more.