In this series, we invited Karoliina to catch up with some of the established and emerging female role models that are breaking boundaries, challenging perceptions and providing incredible inspiration for our future generation of stylists. Enjoy her in-depth chats on life, work and all things HAIR!
This issue, Karoliina sits down with world-renowned, Antoinette Beenders…

TELL US ABOUT YOUR CAREER, HOW LONG YOU HAVE BEEN HAIRDRESSING AND HOW DID YOU GET TO WHERE YOU ARE TODAY?
I have been in the hairdressing industry for over 40 years, and I still love every single minute of it. My life's passion is imagery and my journey in hairdressing has been a natural evolution to becoming a creative director. I started my career in Holland at the age of 14 as a Saturday girl (making coffee, washing hair and sweeping the floor).
At 19, I moved to London and became an apprentice at the Trevor Sorbie salon in Covent Garden. After six months of re-training, I ended up teaching and travelling all over the world representing the Sorbie brand. In 1995 I won my first BHA, Avant Garde hairdresser of the year, followed by London Hairdresser of the Year in 1996 and 1997.
That same year, I met the awe-inspiring Horst Rechel bacher, the founder of Aveda, and I decided to join him on his crusade of changing the world using natural products. In 1999, I was nominated as the first solo female British Hairdresser of the Year, but it wasn't until 2004 that I took home the title.
In 2005, I moved to NYC to be the Global Creative Director for Aveda, a brand-new role that I had to quickly learn. I was responsible for graphic design, packaging design, brand copy, store design and all imagery for a global brand – it was a brand-new experience for me! I loved the journey and had the most amazing opportunities at Aveda in this role – from photographing campaigns in India to travelling to Nepal multiple times to support female communities.
I also had the honour to be taught by Mr. Leonard Lauder himself on brand equity, an invaluable lesson from an industry pioneer. In 2019, my role evolved to get back to my artistry roots. I am currently Senior Vice President of Aveda Global Artistry. This role gives me the opportunity to mentor the up-and-coming talent in our network, as well as get my hands back into the industry that I love.
Throughout the years, I have worked incredibly hard and I'm entirely grateful for all the experiences I have had. Our industry is one of the few that can take that can take you to wherever your heart desires.
WOW, WHAT A CAREER! WHAT IS YOUR GREATEST ADVICE TO ANYONE WANTING TO BECOME A SUCCESSFUL EDUCATOR?
Listen, be humble and share your passion – there is nothing more attractive and inspiring than that.
IT'S BEEN AN ALMOST CAREER-LONG PARTNERSHIP WITH AVEDA. WHAT MADE YOU CHOOSE THE BRAND?
I have a saying: "I am part of Aveda and Aveda is part of me." Having represented
the brand for over 25 years, I truly feel Aveda is unique in its approach to business. Not only do we have products that prioritise sustainable and naturally derived ingredients, we also have a strong focus on ingredient transparency and innovations in packaging.
HOW IMPORTANT A ROLE DO YOU THINK SOCIAL MEDIA PLAYS IN OUR INDUSTRY?
Social media is imperative to your career in our industry. Whether you like to attract new clients or inspire fellow artists, it is an incredible megaphone to share your work. Social media is the stage of this decade and if you snooze you lose.
INCREDIBLY WISE WORDS. WITH SUCH AN ACCOMPLISHED CAREER ALREADY, HOW DO YOU CONTINUE TO FIND NEW INSPIRATION FOR YOUR WORK?
I love researching concepts. For my last collection, I collaborated with hair artists that I have admired for quite some time, team X-presion. Just like music artists, I thought it would be interesting to collaborate on a photo shoot. Apart from gaining new friends, I am delighted with the outcome of our collection – our collaboration felt like a jam session of music legends, freestyling in the pure joy of creativity, wisdom and experience and venturing fearlessly into the future.
WHAT DO YOU CONSIDER TO BE YOUR GREATEST CAREER ACHIEVEMENT?
I am so grateful as I have many, but winning British Hairdresser of the Year was a highlight. Also winning awards outside of the hairdressing industry for store design, collections, video, printing and packaging design were proud career achievements. However, I think the ultimate achievement is being a female hairdresser that has broken the glass ceiling in a corporate environment. I think it's invaluable for challenging yourself along with the exposure you receive.
DO YOU STILL TAKE AN ACTIVE PART IN COMPETITIONS?
Absolutely, I think entering award competitions keeps you on your toes and relevant, and it pushes you to do better every time.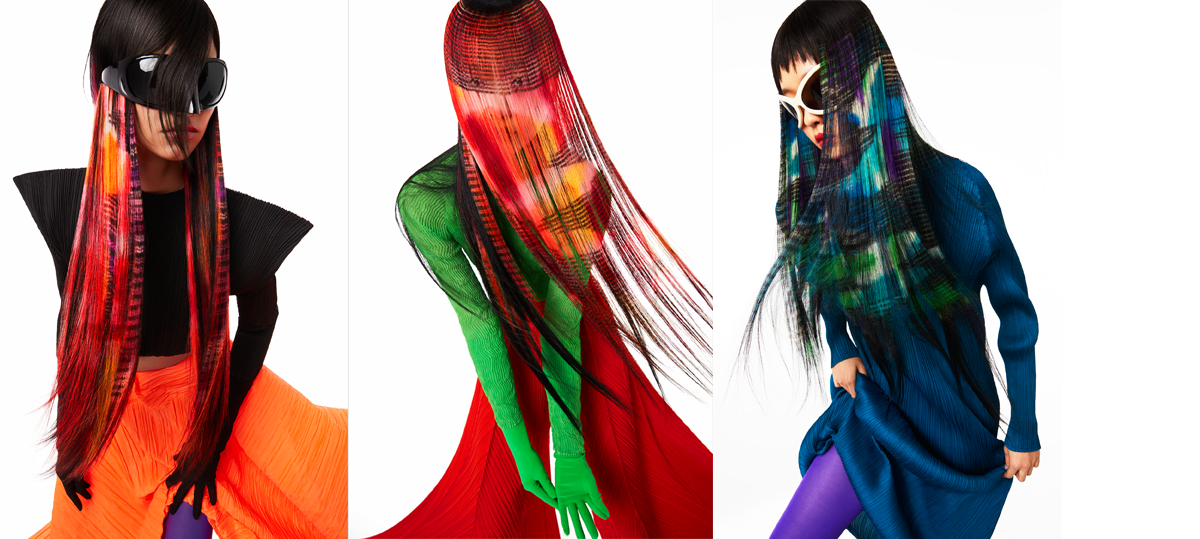 WHAT ADVICE WOULD YOU GIVE TO YOUR 16-YEAR-OLD SELF?
When I was 16, I was still living in Holland and I had just started to work part-time in a salon while going to school for hairdressing. My advice would be: follow your gut and say "yes" to every opportunity that comes your way and be 100% your authentic self.
HOW DOES OUR INDUSTRY LOOK TO YOU RIGHT NOW?
I think it is changing rapidly with the influence of social media. While social media is an incredible way to gain awareness of your work, it is also important we find balance as artists and hang onto the integrity of our craftmanship in our content, and not just worry about follower counts.
HOW DO YOU THINK WE COULD MAKE OUR INDUSTRY MORE ATTRACTIVE FOR YOUNG PEOPLE TO JOIN?
By showcasing the incredible opportunities our profession has to offer.
Hairdressing is such a unique profession that cannot be easily replaced by computers. It can also serve as a steppingstone into other related professions. And the best thing of all, you can impact people's lives.
OUTSIDE OF HAIRDRESSING, HOW DO YOU MAKE TIME FOR YOUR SELF CARE AND WHAT IS YOUR ULTIMATE WIND-DOWN?
I live in the middle of a forest on a lake, I have an incredible husband and two
adorable Jack Russells, they mean the world to me. When I get home, I forget about everything and often pinch myself, appreciating my privileged situation.
WHO ARE THE HAIR HEROES YOU LOOK UP TO?
The Aveda Artist Network, they are my ultimate hair heroes! Most are stylists/colourists behind the chair – they not only make their clients LOOK beautiful but make them FEEL beautiful too. It's a gift!
WHAT IS YOUR TREND PREDICTION FOR THIS YEAR?
I think nowadays, authenticity is key. Trend wise, change up the parting – you can't go
wrong.
CAN YOU SUM UP THE BEST THINGS ABOUT OUR INDUSTRY IN THREE WORDS.
Passion – Opportunity – Future
ANTOINETTE, YOU ARE TRULY AN INSPIRATION, THANK YOU FOR YOUR TIME!!
For related articles, click here