Internationally renowned fashion designer Julien Macdonald OBE debuted Julien x Gabriela at London Fashion Week recently, where celeb hairdresser Ken Paves led the hair team sponsored by HairFlair.
Curls reigned on the catwalk where models including Izabel Goulart wore hairpieces (pre-set while damp on Curlformers®, then dried in a Softhood®) added in to give a glamazonian finish of full, tumbling waves.
Curlformers® and Waveformers® by HairFlair come in different sizes and lengths for different curl and wave finishes – because they're simply pulled onto damp hair and left to dry naturally or in a Softhood® with a hairdryer on a low setting, no direct heat is applied to the hair meaning no damage. The process of setting from damp to dry gives amazing longevity to the finish.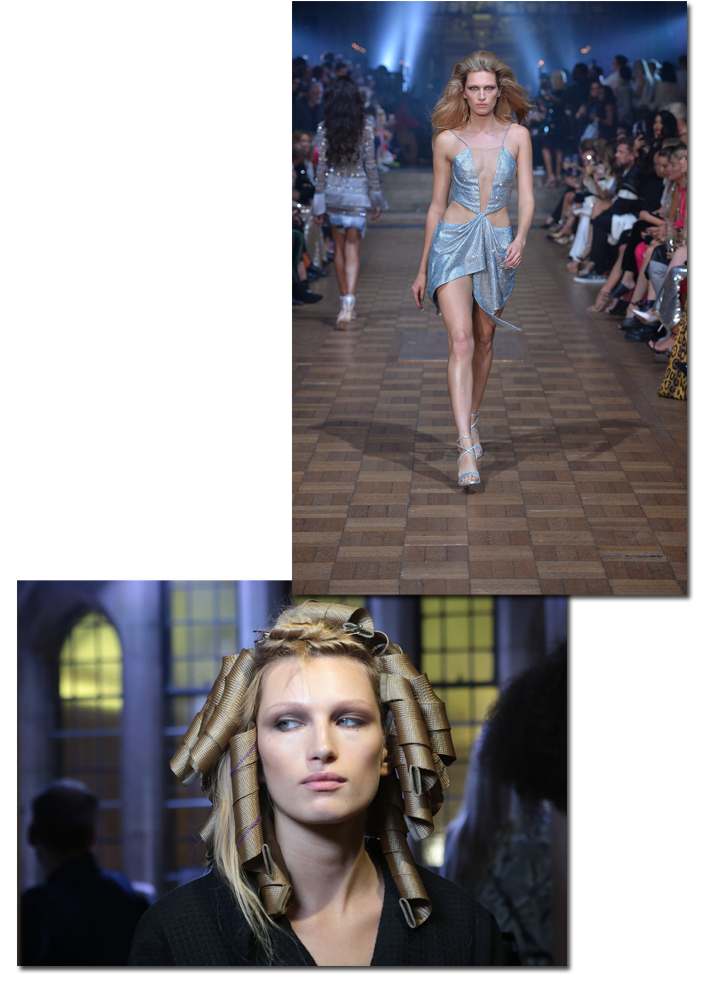 The hair team included Karine Jackson & Sophia Osbourne (Karine Jackson Hair & Beauty); James Catalano; Carolyn Walker (HairFlair educator); Edoardo Colasanti (Jamie Stevens Hair); Fidel Ranson (Gina Conway Salons & Spas); and Ashleigh Hodges.
The 40 look capsule collection that is not only a collaboration between Macdonald and his friend Gabriela Gonzalez but a heady, decadent, journey into the world of contemporary luxury, elegance and high-octane glamour that is so ingrained in the Julien Macdonald house DNA.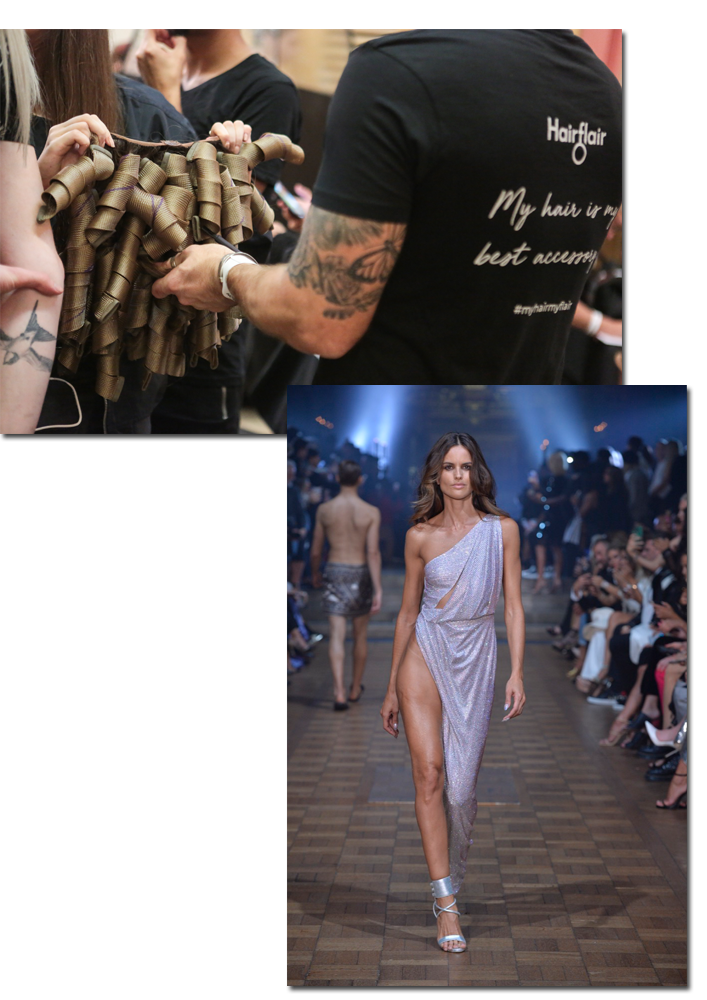 "I'm thrilled to be collaborating with my dear friend Gabriela, who embodies my aesthetic, of a strong, beautiful, and confident woman. She is a global traveller living the jet-set lifestyle while also a gifted mother," said Julien Macdonald.
"I fell in love with Julien's red carpet designs a long time ago and am so happy to call Julien a beloved friend and partner in this venture. My life has taken me to so many different places, I've always turned to Julien to outfit me for those special occasions. I'm very excited for this collection and can't wait for the debut." – Gabriela Gonzalez
Pieces from the collection have been worn at the Cannes Film Festival by supermodels Alessandra Ambrosio and Izabel Goulart, by Mariah Carey for her performance at the AmfAR Gala and by Thalia at The 73rd Annual Tony Awards.