Watch the highlights and read on for everything that happened at Wella TrendVision 2019!
We hit The Roundhouse in Camden this week for an epic evening in honour of the Wella Professionals Uk and Ireland TrendVision Award 2019 Final. The event was hosted by TV favourite Vernon Kay and hairdressing legend Patrick Cameron and showcased some of our nations most impressive hairdressing talent. More than 800 guests gathered for a drinks reception followed by a sit down dinner and three stunning hair shows by some of the worlds greatest hair artists.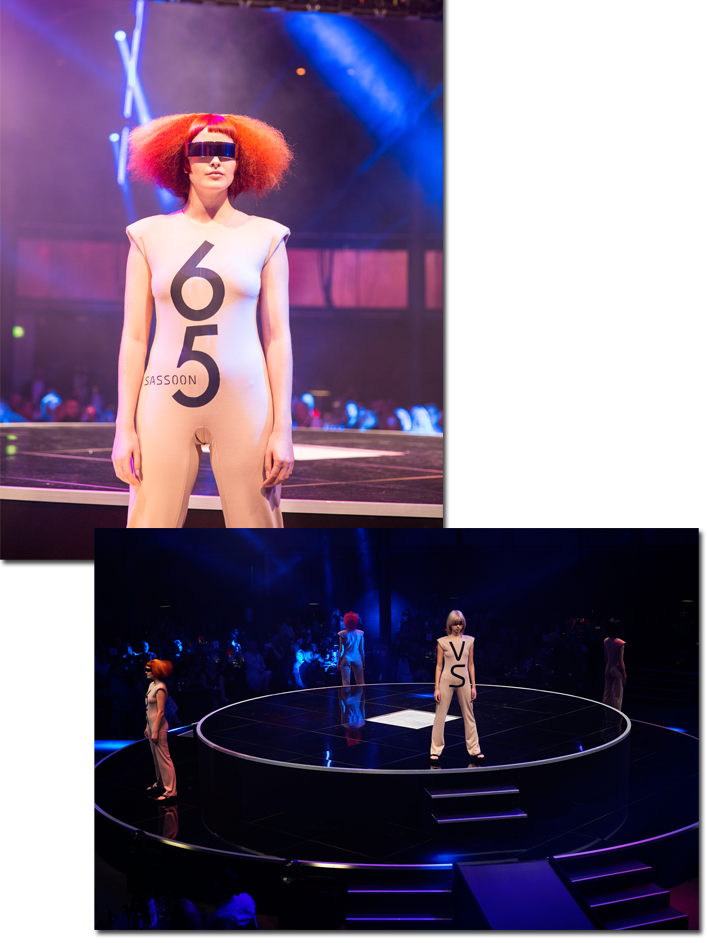 This began with a completely bespoke show by the legendry Sassoon Academy team. Celebrating 65 years of Sassoon, 'Monoflouro' was curated especially for this event and focussed on mono tones infused with pure pigmentations – all inspired by the work of Bauhaus master Josef Albers. Looks celebrated the enduring legacy of the Sassoon geometric method – fused with incredible styling.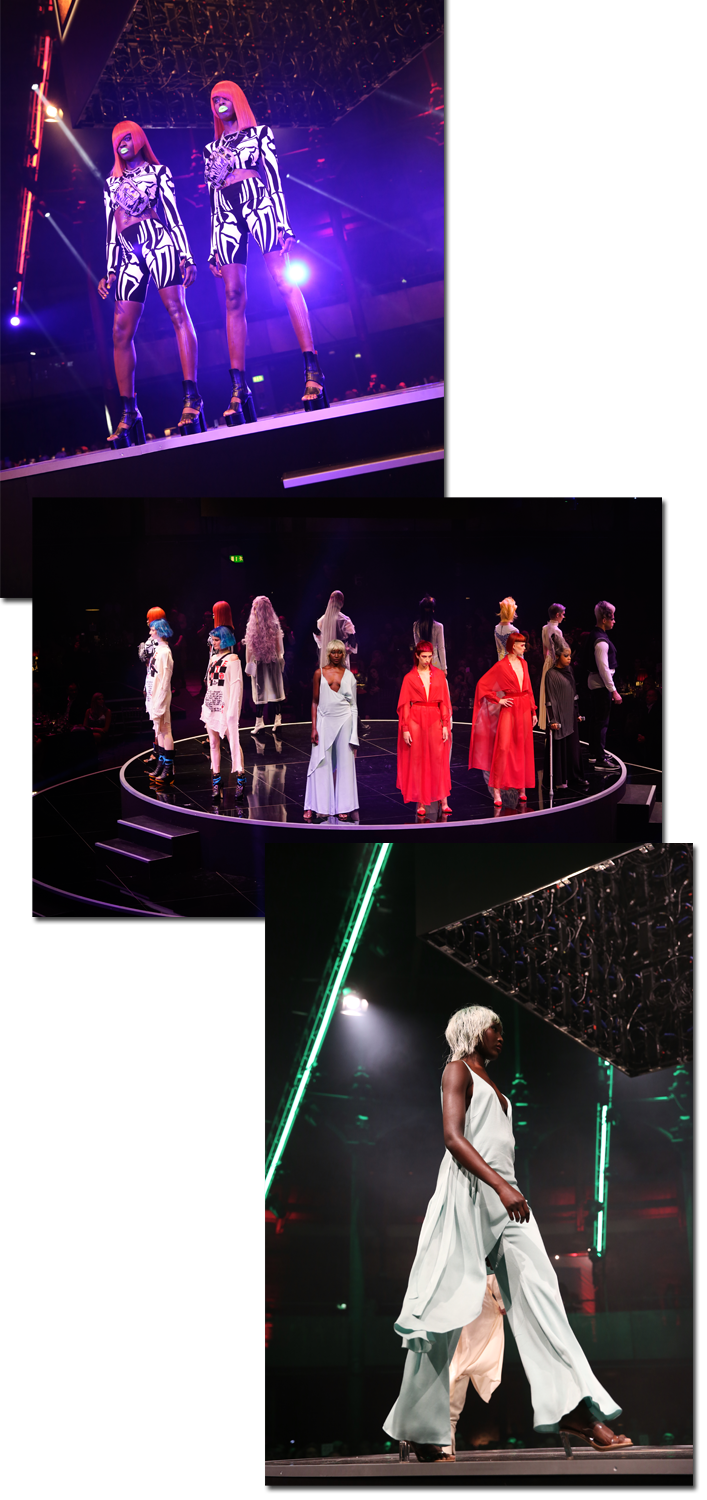 Guests were also wowed by an incredible show aptly named Collaborate that celebrated the diversity of beauty and the colour spectrum, using the iconic Wella portfolio of colour. This once in a lifetime show pulled together some of the greatest artists in British hairdressing today. Akin Konizi, HOB Academy; Charlie Taylor, from Charlie Taylor; Darren Ambrose, D&J Ambrose; Darren Lacken, Crow Street Collective; Dom Capel, Lara Johnson Lifestyle; Josh Goldsworthy, Goldsworthys and Leonardo Rizzo & Sharon Cox from Sanrizz all showcased models, which together created an electrifing rainbow finish.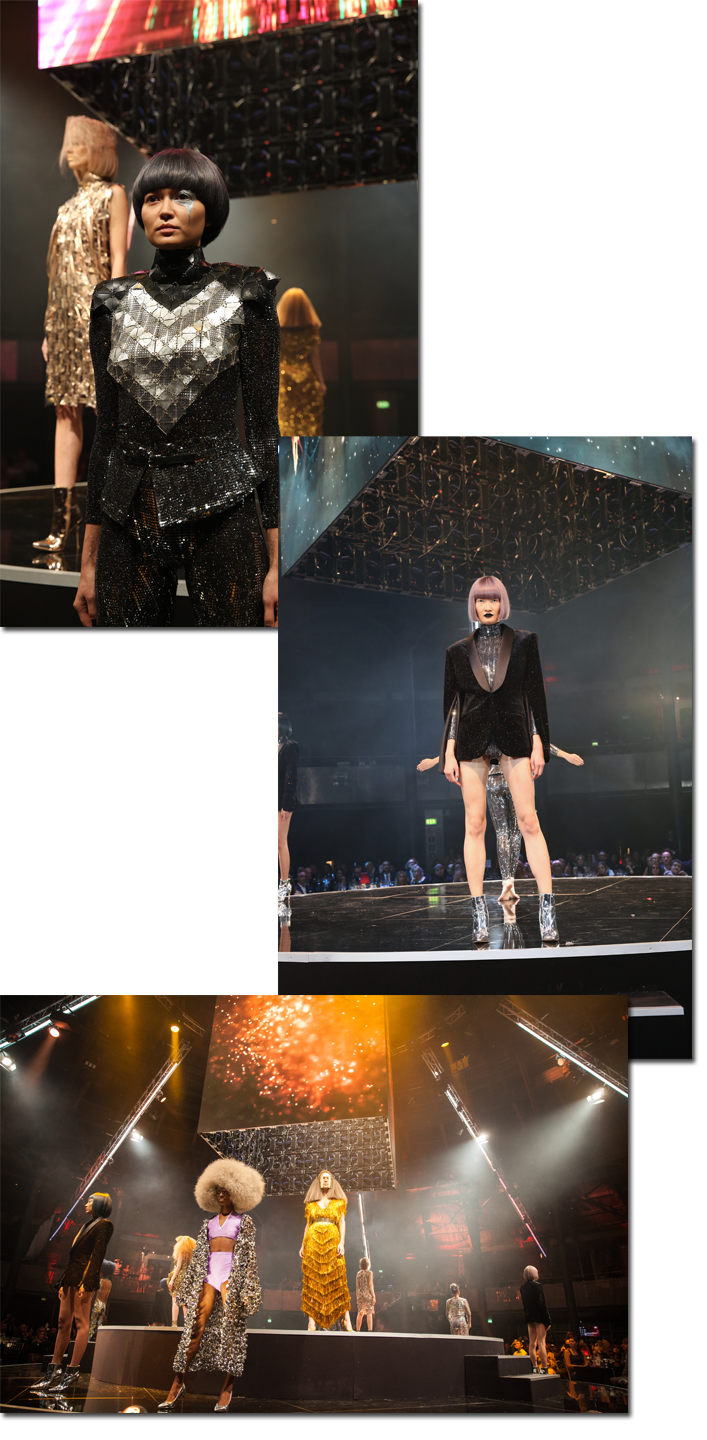 The final show was delivered by Wella's Technical Director, Robert Eaton, who presented 'Celestial'. This hugely memorable show included strong and powerful silhouettes with incredible colour innovation. Futuristic hair, textures and shapes featured heavily, with embellishment that wowed the audience. The result was a mesmerising eclectic show that demonstrated Robert Eaton's hairdressing talent at its finest.
Next it was time for the winners to be announced. As well as the Creative Artist of the Year & Color Artist of the Year winners, the two exclusive UK & Ireland categories, Male Grooming and Runway, also crowned its worthy winners at the glitzy event. The UK and Ireland Gold winners from Creative Artist of the Year & Color Artist of the Year will head off to Seville in Spain for the International TrendVision Award Creative Retreat – a mentoring retreat that will take their hairdressing career to the next level. The winners from Male Grooming and Runway will win bespoke education packages.
THE UK WINNERS:
COLOR ARTIST OF THE YEAR:
GOLD – Heather Mackenzie, The Style Bar
SILVER – Thomas Frear, Spirit Hair Design
BRONZE – Joanne Roe, KH Hair Leicester
CREATIVE ARTIST OF THE YEAR:
GOLD – Sophie Kinloch, Mcintyres Salons
SILVER – Brandon Messinger, The Hair Movement
BRONZE – Elaine Sneddon, Joseph Ferraro Hair
THE IRELAND WINNERS:
COLOR ARTIST OF THE YEAR:
GOLD – Clare Kenny, Flatiron
SILVER – Niamh Coleman, Niall Colgan Hairdressing
BRONZE – Olivia O'Keeffe, Pelo Hairdressing
CREATIVE ARTIST OF THE YEAR:
GOLD – Leandro Santos Santana, Decode Hair
SILVER – Zara McIntyre, House of Colour
BRONZE – Denise Phillips, Pelo Hairdressing
UK & IRELAND WINNERS:
MALE GROOMING GOLD – Dexter Dapper Johnson TONI&GUY Bedford Street
RUNWAY GOLD – Stephanie Darbyshire, TONI&GUY Deansgate
PEOPLE'S CHOICE UK AWARD WINNER:
Gjorgi Sokolov, Headmasters Richmond
PEOPLE'S CHOICE IRELAND AWARD WINNER:
Vitor Pessoa, Maven Hair Studio
Heather Mackenzie from The Style Bar and Sophie Kinloch from Mcintyres Salons will now represent the UK. They will be joined by Clare Kenny from Flatiron and Leandro Santos Santana from Decode Hair, who will represent Ireland. The four winners will head to the International TrendVision Award Creative Retreat in Seville, Spain, in March 2020 – an event which promises to be a truly sensational global gathering.
Congratulations to all of this year's winners!