When we hear the 'V Word' we think of all things red and pink and with Valentine's Day on Monday, we chat to colour expert, Suzie McGill, Director at Rainbow Room International, about achieving the perfect pink and red hair colours and get her top tips on how to keep the colour long-lasting for the client until their next appointment at the salon…
REDS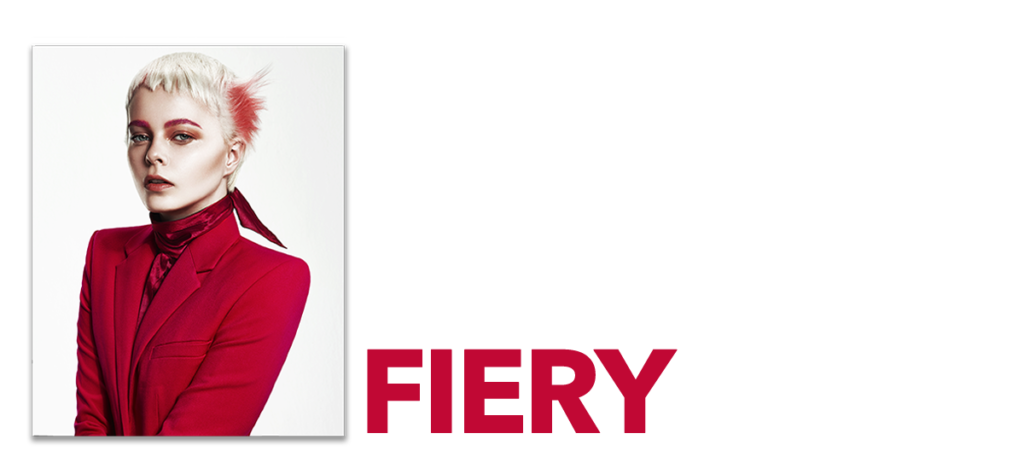 Bright, fiery toned reds are such a fun hair colour and really make a statement. For those who don't want to wear these shades all over, they look great in panels of the hair or in colour flashes to create a unique look and add a bold pop of colour. This is a fantastic choice for clients who want to experiment but don't want to wear the colour all over their hair. With red in particular, it can be difficult to remove warm tones from the hair and may require various trips to the salon.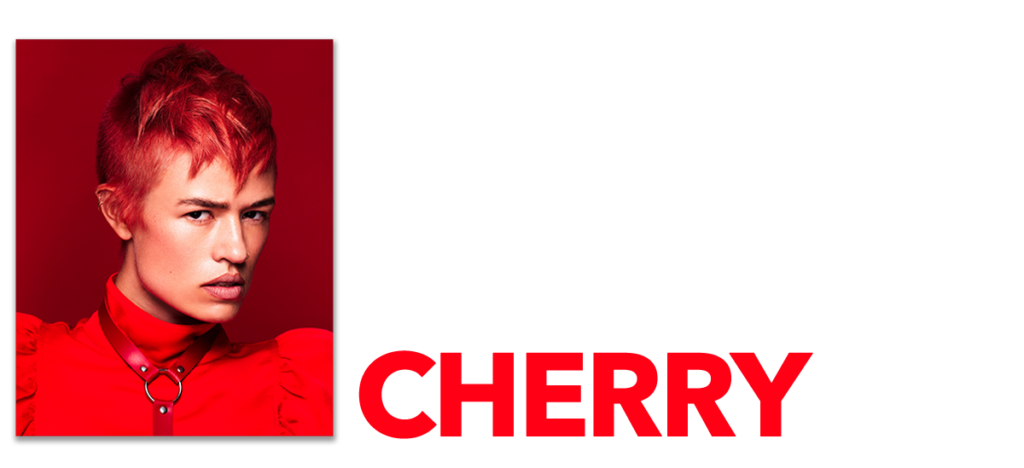 This cherry red tone is a beautiful hair colour choice for clients, as it gives an extreme shine to the hair and brightens up the complexion. It particularly works well with medium and darker skin tones, complimenting their complexion and allowing their eyes to really pop. Perhaps one of the most high maintenance red colours, clients will need to be aware they will need to look after their colour at home to ensure it's long-lasting by using colour saving and depositing products to keep the colour vibrant, as well as hair masks to keep hair colour sealed in.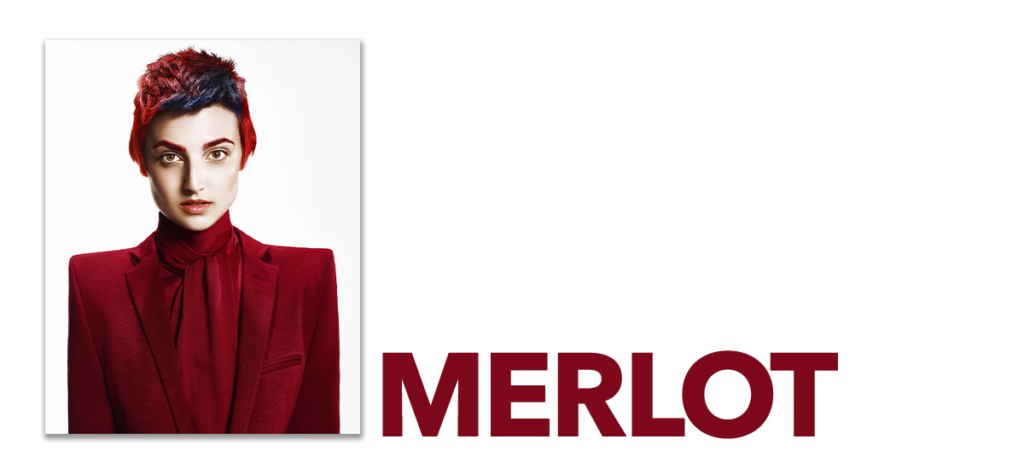 A merlot red wine hue is the perfect balance between warm and cool and is flattering on all skin tones. I love pairing this shade with a natural root to create a more moody, dark look. This is also a great choice if clients want to add red to their colour but want something a little less high maintenance. The beauty of this shade is that it can be tailored to the individual too and can be made darker to give just a subtle sheen on brunette hair and to avoid having too much warmth in the hair. A rich take on this shade looks incredibly expensive, particularly when styled with glossy waves. Alternatively, this colour looks incredible with a short pixie cut for those who want a look that ensures all eyes are on them.

PINKS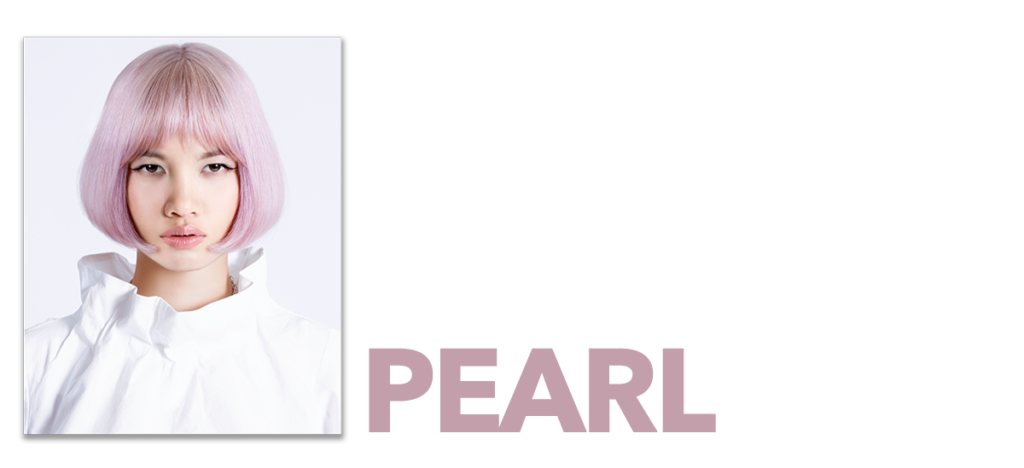 Moving into spring we will see the reappearance of pearly pastel tones of pink just like this. These shades are great for those who just want to add a subtle blush of colour to their hair and that are looking for something that will fade out more quickly. I love these icy pink tones particularly for those with lighter skin tones – the skin and hair work in harmony together and the results are beautiful. For light blondes, a toner can be used to easily create this look and give their look an update as we start to go into the warmer season.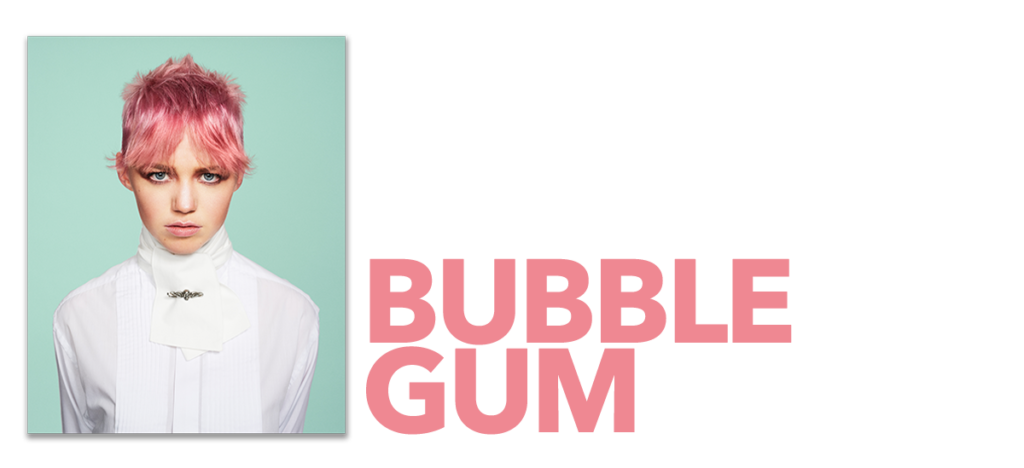 For clients looking for a more intense pink shade, this cotton candy/bubble gum pink is a fantastic choice. Warm skin tones should choose this shade instead of a pastel hue like the above that may result in them looking washed out. Like vibrant red shades, clients will need to come into the salon more regularly to keep this shade looking it best, alongside using at home colour care products. Brunettes will have to have their hair pre-lightened before opting for this shade and should always include an additive like Schwarzkopf Fibreplex into their colour to keep their hair protected from damage throughout the colour process. This will also give the hair added strength and shine, which looks beautiful when paired with a pink hair colour allowing the colour to look as radiant as possible.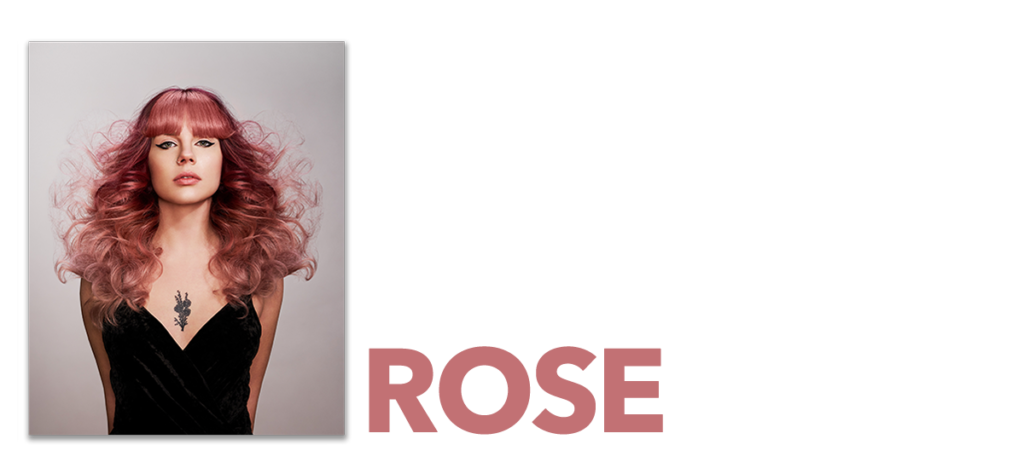 If pastels or bright aren't your clients thing, a rose shade may be a good option. This is more of a subtle pink hue and it also looks great on brunettes, giving their dark locks a glimmer of colour and added shine. This is such a trendy shade and almost looks metallic in tone. Being a combination of cool and warm tones, this works well on all skin tones. This shade also looks great paired with a dark root for a more effortless, grungy appearance, or via highlights to give hair colour depth, dimension and shine, as well as a pop of warmth. We are also seeing clients coming into the salon requesting these shades via Face framing and balayage and the results are stunning. Paired with loose, beachy waves this is a must have look for 2022.