Our panel of Pro Hair Pros (also known as the A-List) each received a special bundle of brand new Schwarzkopf Professional Bonacure Clean Performance care products. With different lines for different hair concerns, check out what our Pros had to say about the products they
TRIED & TESTED.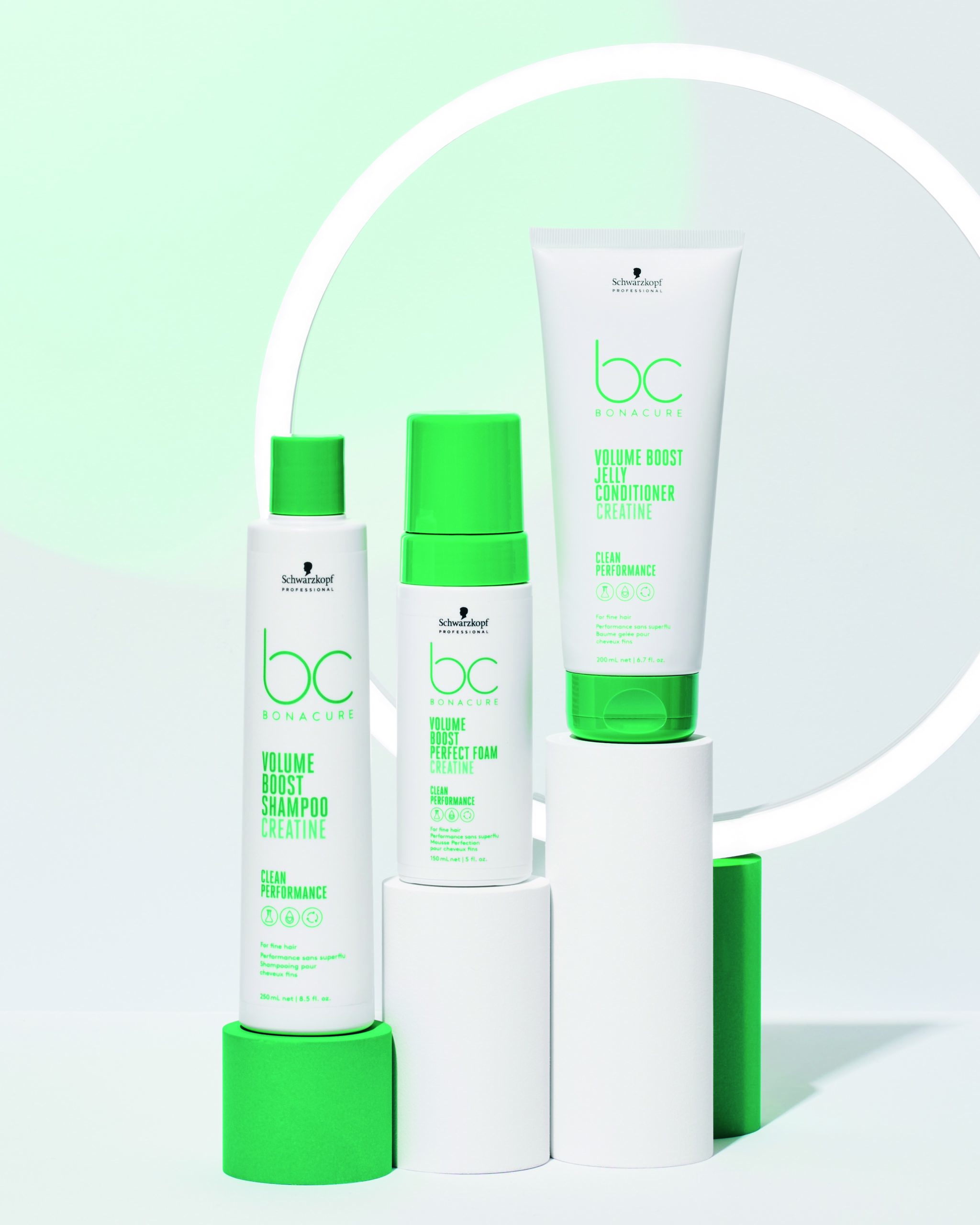 Here Marina reviews the Schwarzkopf Professional Bonacure Clean Performance Volume Boost and Clean Balance ranges…
Schwarzkopf Professional Bonacure Clean Performance Volume Boost Shampoo promises volume with up to 48 hours of fuller hair and doesn't disappoint. It smells great and cleanses beautifully. My hair definitely felt less static and stronger, resulting in fuller hair. With a bonus of being 100% vegan, free from sulphates, mineral oils and artificial colourants in addition to 97% recycled plastic and a high level of biodegradability up to 99%. I am sensitive to Sodium Lauryl Sulphate so being free from this is a lifesaver.

Volume Boost Jelly Conditioner has an amazing smell, it did not detangle my long hair but really improved the fullness when dried and added shine. Quick to use with the fast rinse technology. Love that is free from animal derived ingredients, and has 72 % less plastic with the new green bottle cap.

Schwarzkopf Professional Bonacure Clean Performance Clean Balance smells really fresh, gently cleansed my hair, removed product build up and impurities. My hair felt really healthy. Lathered well too.

Clean Balance Anti Pollution Water is light, conditioning and moisturising  with great heat protection.

Found these products easy to hold in the shower and that they have sustainable planet friendly packaging and fully recyclable. Has the benefits of the new vegan care complex, a technology of a combination of Vegan keratin that restores strength and elasticity within the cortex of the hair and a cell equaliser technology that seals the cuticle resulting in healthier hair.

Volume Boost Shampoo 9/10
Volume Boost Jelly Conditioner 7/10
Clean Balance Shampoo 9/10
Clean Balance Anti Pollution Water 9/10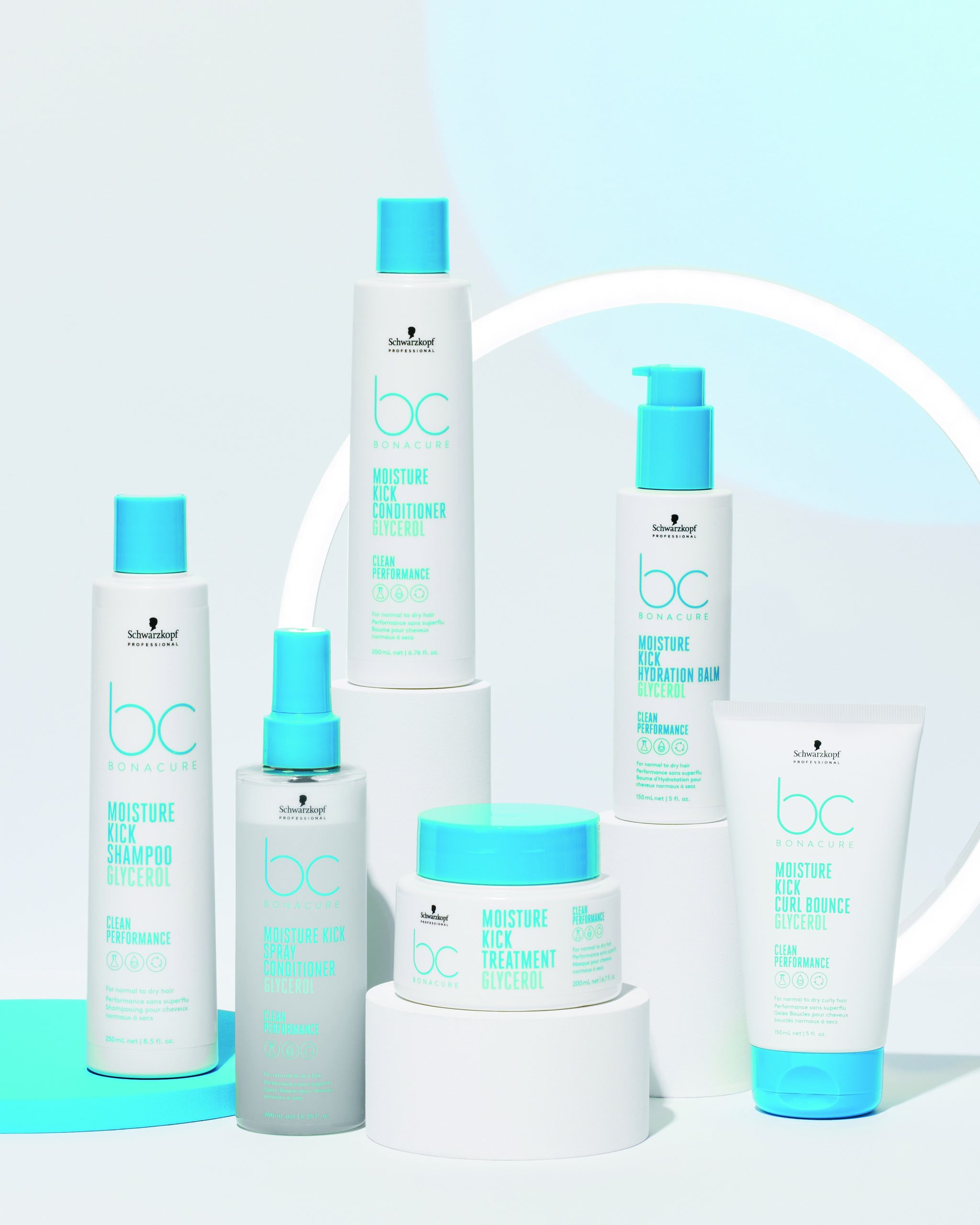 Here Barb reviews the Moisture Kick range…
I've had the pleasure to trial the BC moisture kick range and have used them for a week no and the results are fabulous. The packaging has been cleverly designed being slimmer for both retailing in your salon and also makes the perfect travel companions.

All the products have a beautiful scent that isn't over powering, and my clients have loved. The texture of the products are really luxurious, the shampoo has a pearly feel, and the conditioner is rich and silky which makes these products feel expensive. This range contains glycerol which keeps the hair feeling soft for up to 48hrs, and without them using sulphates, silicones and mineral oils, allows the products to remain 100% vegan. More and more this is becoming something I find my clients looking for in their products, a range that are natural but stills delivers which BC does. Another great attribute which Schwarzkopf has achieved is that you can use this on fine hair which so often needs hydration but in my experience most hydration products can be far too heavy on the hair.

My added favourites in this range are the spray conditioner which is fantastic to detangle hair, giving it a great barrier. I also really enjoyed working with the curl balance, amazing on naturally curly hair. It is easy to work with, and you can define the curls again without overloading the hair. This is a stunning range that I would have no hesitation recommending to my clients.

Moisture Kick Shampoo 9/10
Moisture Kick Conditioner 9/10
Moisture Kick Treatment 9/10
Moisture Kick Spray Conditioner 10/10
Moisture Kick Curl Bounce 10/10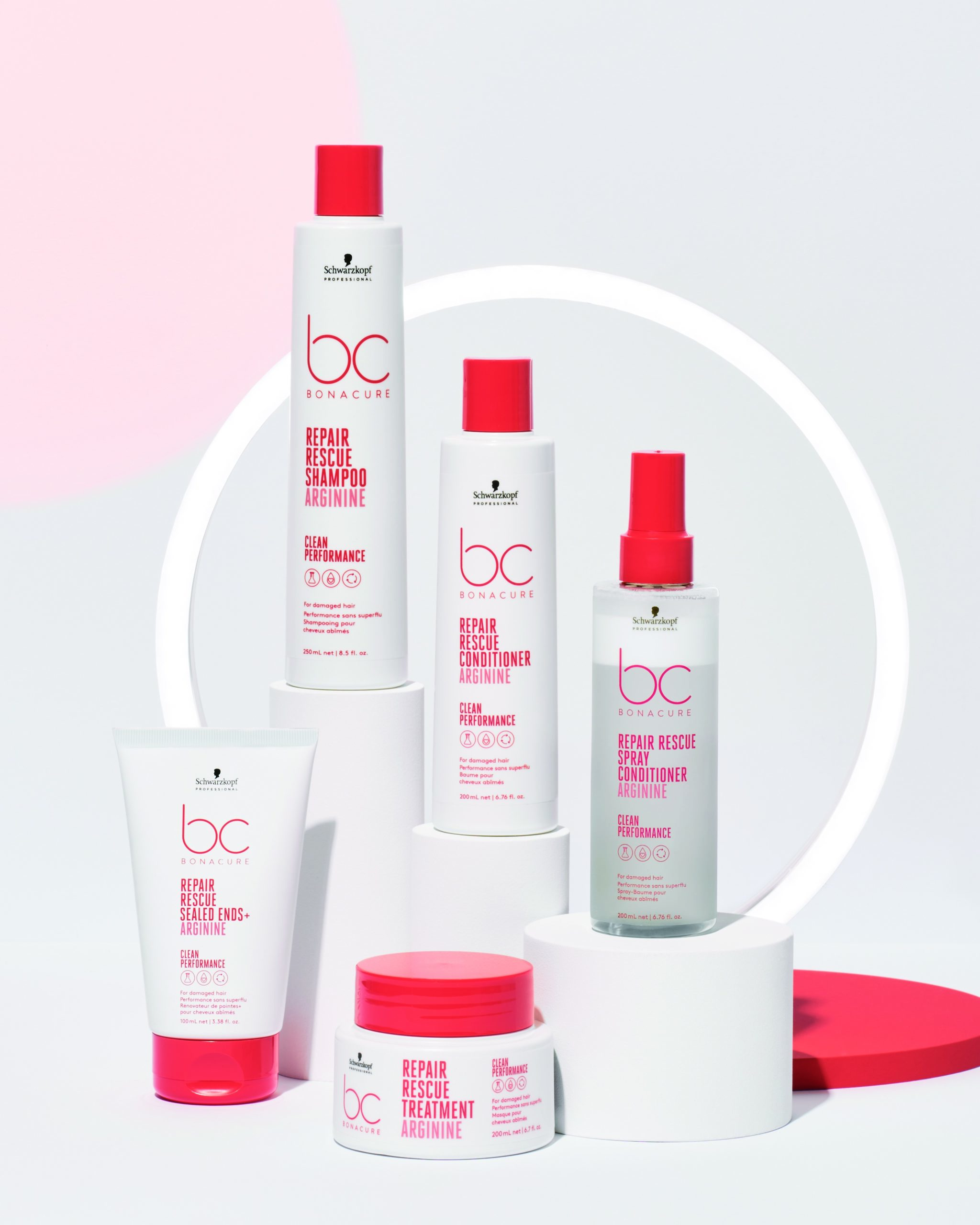 Here Coral reviews the Repair Rescue range…
The Schwarzkopf BC Repair Rescue range is incredible. I have used the entire range, and used collectively, they give you truly amazing results. It's also vegan which is a huge plus. For me to get the best results, I always shampoo twice, I leave the shampoo on for a minute to make sure to get the full benefits of the product.

The shampoo smells divine and helps to smooth the hair and give it a great shine. I then towel dry and apply the treatment and leave that for a minimum of 5 minutes. I then apply the spray conditioner to help with combing out the hair, it's also a fantastic heat protector. I apply a small pea sized amount of sealed ends too to help give a truly smooth finish on my blow dry and to help reflect light. It makes your blow dry super easy to do as the brush just glides through the hair after using a combination of all these BC products. The conditioner is also a great product to be used with the shampoo for daily results too, I use the mask once a week or on my clients I like to use it after a colour, to ensure their hair is in the best condition it can be after a chemical service.

I also love the fact that the packaging is now made using biodegradable products meaning they are better for the planet, always a massive bonus to know we are being more environmentally friendly! I really think they are a big improvement on the old version of these products and you can tell by the results of the hair. All of the new range are sulphate free which is great for clients that have keratin blow-drys too.

Repair Rescue Shampoo 9/10
Repair Rescue Conditioner 9/10
Repair Rescue Treatment 10/10
Repair Rescue Sealed ends 10/10
Repair Rescue Spray conditioner 9/10