Sarah Black: Aberdeen
"Aberdeen is (for now) my home – I grew up here," says Sarah Black, "it is nicknamed The Granite City because everything is built in granite, and with the weather you would expect in the north east of Scotland, it makes for a pretty grey grey city. We have been known for oil and little else over the years… until recently that is. The economy took a hit as oil prices dropped – but this has seen the city experiencing a creative surge. The grey granite, becoming the perfect backdrop for colour pops.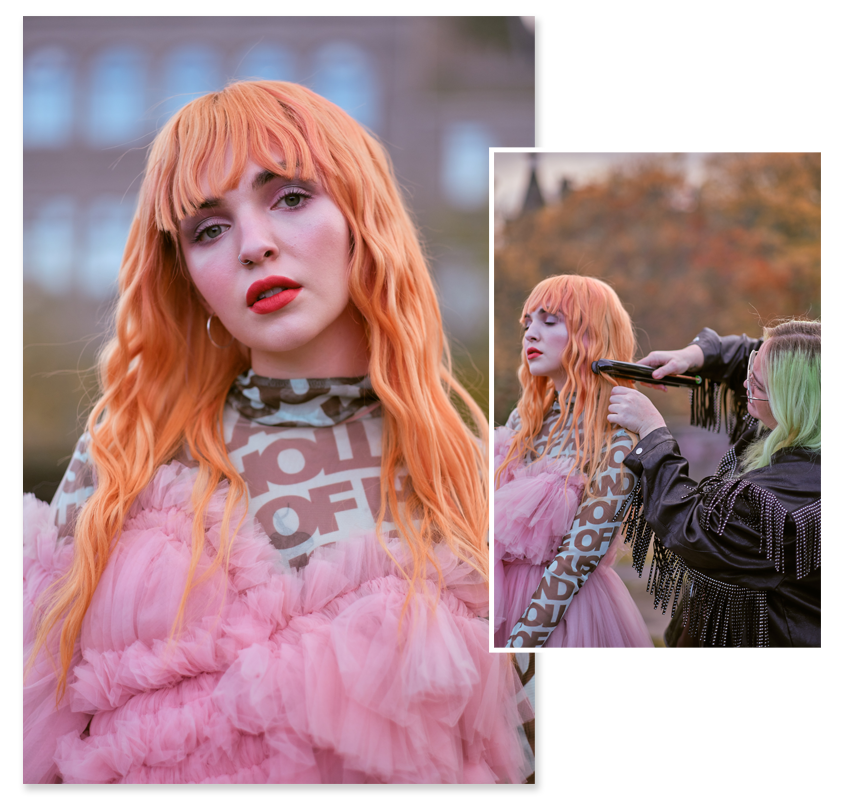 "I prefer to stay true to what I genuinely feel is an authentic creative representation of me as an artist, channelled through my use of colour and techniques in styling. Maybe growing up in a grey granite city, subconsciously made me yearn to express myself through explosive colour – I'm a true rebel at heart! But as this city changes in the current climate I am actually finding myself in great company."
"So with these looks I wanted to show that colourful creativity against the grey backdrop with some super cool wearable texture.
"I wanted to create an Anti Volume wave on long hair, so I used the cordless BaByliss 9000 straightener to press waves into the hair using a relaxed 'S Wave' technique, (and topped up the texture on location with it too). The variation of section sizes and direction gave dimension and putting this texture into the bangs, I feel added a freshness to the look.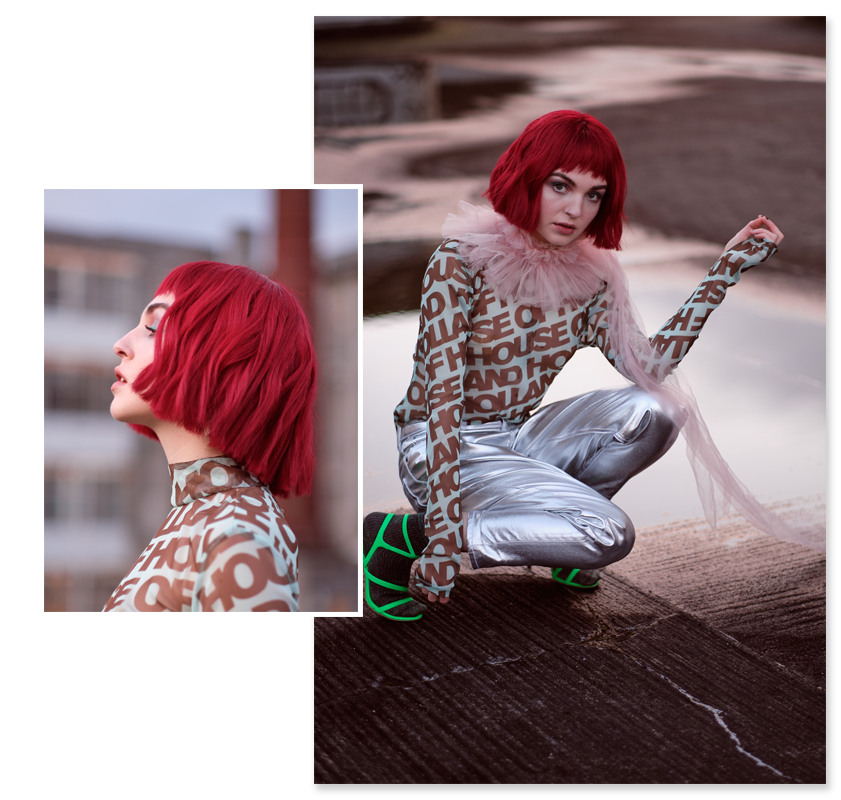 "On shorter hair I decided to create a Barely There wave using the 32mm Titanium Expression tong to wrap a wave into the middle of each section, keeping the ends out, which kept the base line strong and blunt. I worked around the hair freely, without structured sections to ensure it looked non uniform."