Monday 17 January is traditionally Blue Monday, where the blues set in and we all feel depressed and down. But it's also the perfect opportunity to get creative and create gorgeous blue hues!
Pulp Riot Artist Heffy Wheeler (@heffyx), says blue hair has been trending for a while and looks set to continue into 2022. "Versatile and adaptable, you can create a blue to suit every client, whatever their hair length and texture. It can look bold on long hair, and dramatic on shorter hair."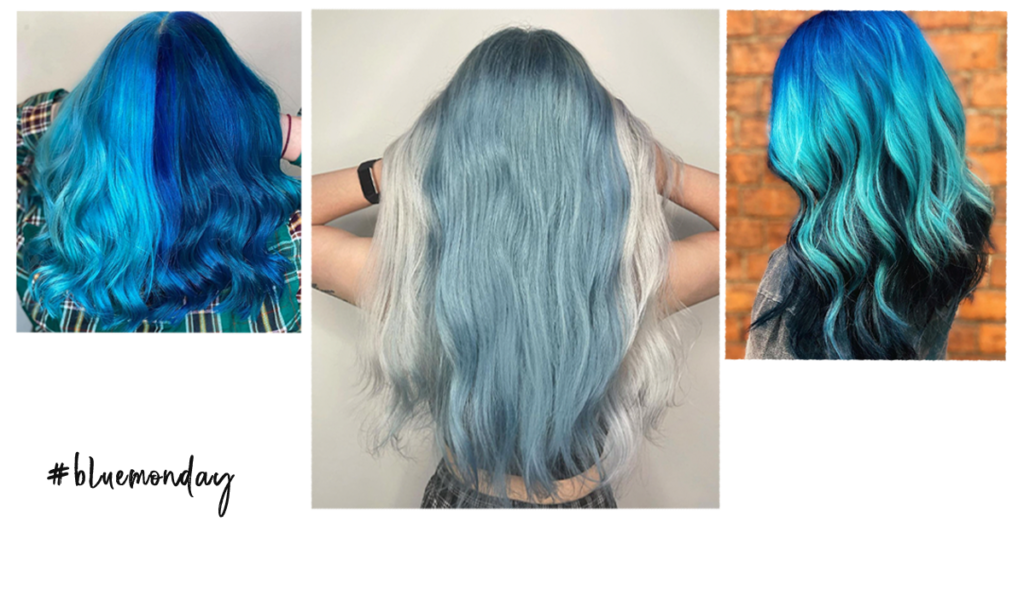 Heffy's top tips for creating the perfect blue hue
1 A pastel blue can easily be incorporated into a blonde all over or as a cute, low-maintenance hidden colour. 
2 Always recommend a sulphate-free, colour safe shampoo to maintain the vibrancy and longevity of the colour. 
3 Tell your clients the benefit of using a cool water to wash their hair, it will prolong the life of the colour considerably. 
4 Don't worry if you make a mistake, with Pulp Riot Colour we can use the Black Canvas Colour Remover so don't be afraid to give blue a go. 
5 Blue is the perfect shade to have a play with different techniques. It looks great as a bold half and half colour, and just as gorgeous as a super soft and delicate pastel.
For more information on Pulp Riot visit 
Instagram @pulpriot.uk 
www.lorealpartnershop.com/uk/en/home/
*no animal derived ingredients are used in any Pulp Riot product
Featuring Hair by @heffyx