Award-winning Bridal Expert, Sheree Thompson, of Bridal Hair Art is the go-to girl for this year's trends and has already secured bridal party appointments until 2023!
With restrictions lifting and the hairdressing industry slowly opening up, it is with no surprise that the attention is turning to the bridal world, as once again bridal season is upon us and (hopefully) brides will experience a much larger celebration in the months ahead. It's without a doubt a very exciting time for bridal stylists throughout the UK,
Award winning Bridal Stylist and Educator Sheree Thompson is one of those stylists who is eager to get back to doing what she does best and working with her brides to get them ready for the biggest day of their lives. Having waited nearly 12months since her last bridal appointment, Sheree has been looking forward to the future and the bridal industry opening back up.
Here Sheree talks us through the bridal trends we will see across the next few months and why she feels these will be popular.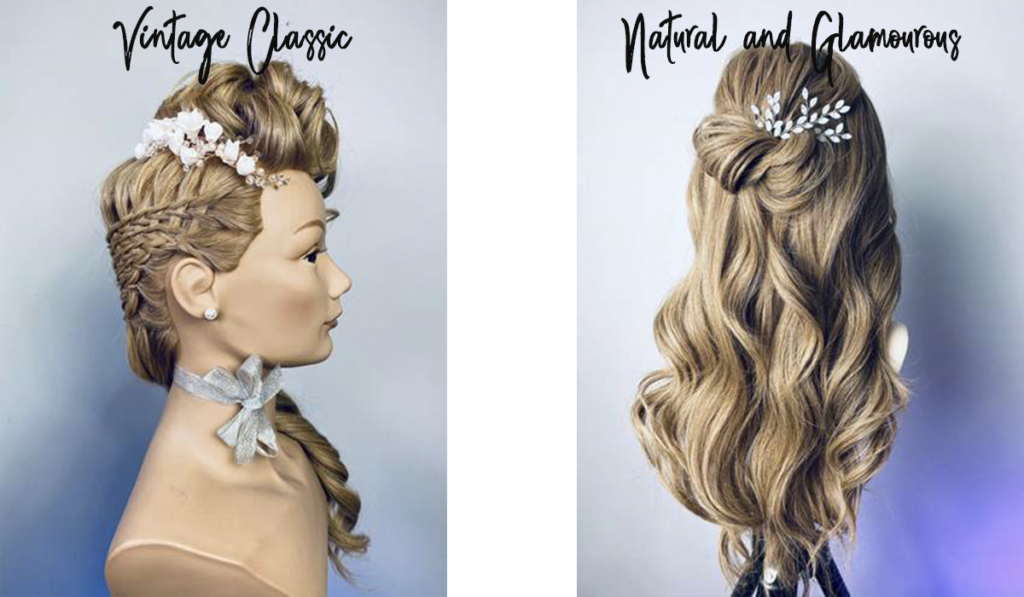 Natural and Glamourous
Think beautiful, romantic and once in a lifetime experience. This trend will be hugely popular, mainly with those brides who have waited such a long time to have their big day.
They will continue embracing their natural hair and textures and as a bridal stylist, work with them to enhance this and add that extra touch of glamour using fabulous accessories. Think loose, natural waves and delicate half up and half down looks. Finishing with a shine spray will just complete the style.
Vintage Classic
Yes, the vintage looks are back and here to stay. Era's such as the 1940's, 50's and 60's always play a huge role in bridal looks and will be a favourite as we move towards Summer and into AW21.
The romantic vintage wave, the victory roll and a soft beehive are the ones to look out for this year.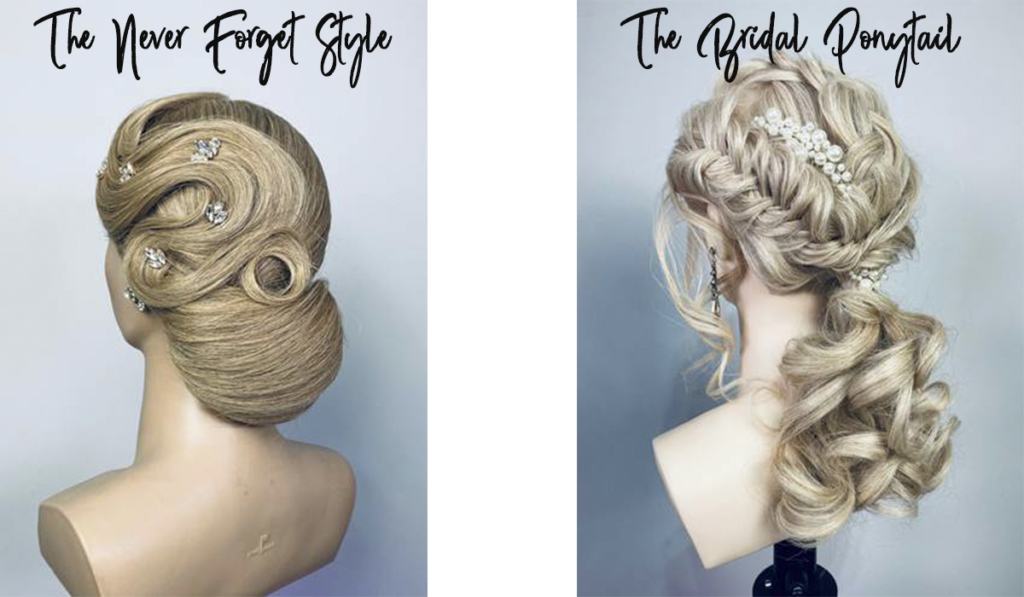 The Bridal Ponytail
Always a favourite, this bridal ponytail is so versatile and adaptable that it can work for any bride. Depending on the feel of the bride and her wedding, this could be very glamorous and bold or it could be very relaxed and boho – you really can tailor this look to work with any theme.
This is very on trend and always will be – it's a hugely popular style with many brides. Depending on the style of ponytail chosen, this can also be taken out for the evening event and give the bride a second style.
The Never Forget Style
A wedding is a day no one will ever forget, and just like the dress everyone will of course remember the hair.
Having waited so long for this day, we will see a rise in brides wanting that statement look, having embraced their own natural styles throughout the lockdown. Style such as voluminous waves, sleek yet strong bridal buns and creative chignons. Help them make the statement on their big day.