SILVER SERVICE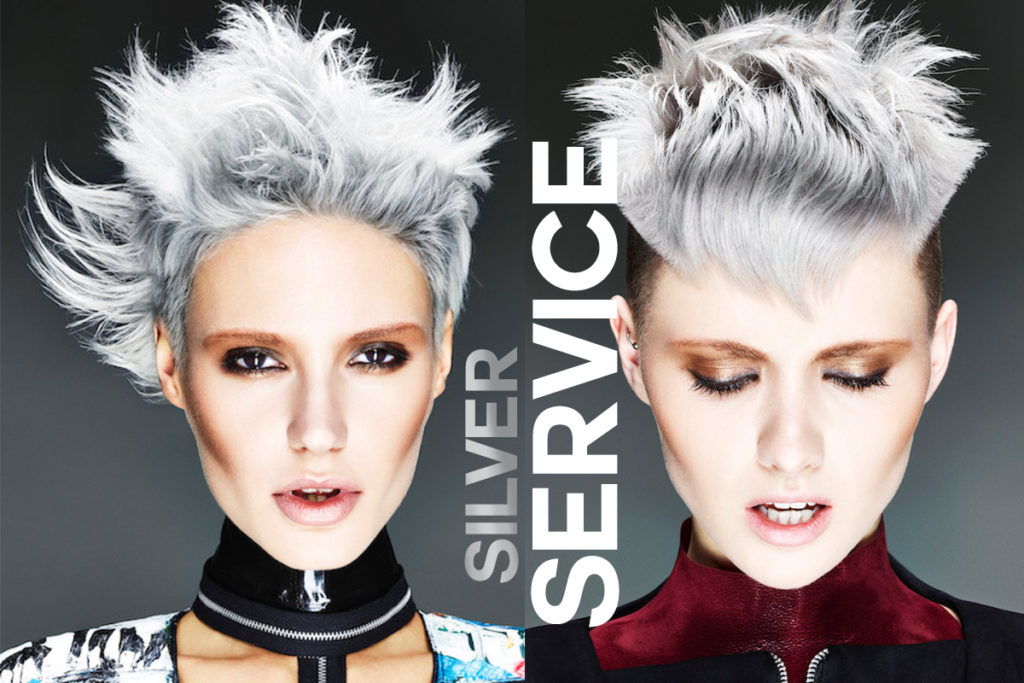 It was very much back to the future at A/W20, where Erdem took the lead in showcasing silver service at its finest.
Here, high-shine, wet look metallic silver cropped bobs really made a style statement, taking a classic Twenties trend and making it future perfect. I see silver being a huge hit this season; while grey and its many incarnations never go out of style, metallic silver is the next level of chic, and can really bring a haircut to life.
  I particularly love creating a multi-dimensional metallic tone, and these images from my Craft colour collection pull together this trend perfectly – beautifully bold metallic silver, worn – as it should be – in sharp, strong cuts for a serious statement and a colour that screams confidence with an icy-cool appeal.
While I opted for more of a matte finish and texture in these looks, the beautiful thing about metallic tones is the high shine that can be achieved. Avoid yellow undertones and opt for purple ones instead – this brings the desired warmth to the hair and helps create the perfect metallic hue.
If your client has a warmer skin tone then a peachy silver tone will be perfect, while blue hues should be the order of the day for your cooler skinned clients. This AW20 grey days never looked so good!
CRIMSON TIDE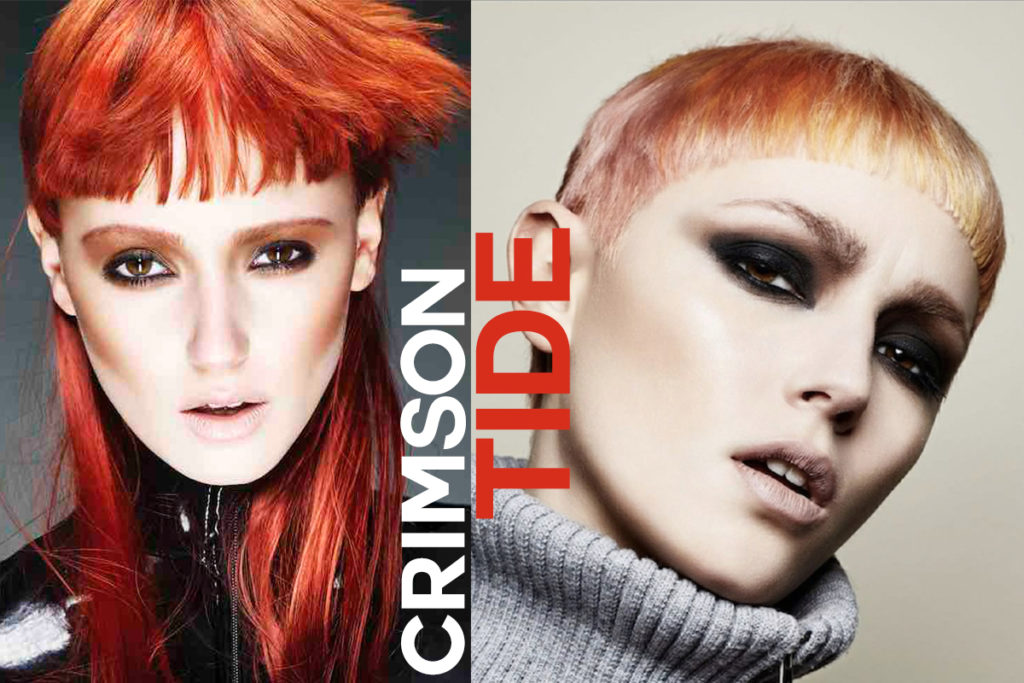 This season's fun colour inspo' came courtesy of Alexander McQueen's Autumn/Winter 2020 show, where models' hair colour was perfectly painted in a cherry red hue that screamed new season style.
This pop of colour worked beautifully against the more muted tones in the collection and offers clients the ability to lighten and brighten their style during the notoriously darker days – the perfect transformative tone.
While this show was all about playful pops of 'hi-vis' colour, red comes in so many different variations, so it's Important to suit it to your clients' skin tone and style to really get the most out of it: for warmer skin tones, cool, ashy reds work beautifully – think honey- or strawberry-blonde, or golden copper, while cooler skin tones are suited well to deeper reds or light auburn shades.
I created this strong, global colour as part of my Craft collection (left). I love utilising bold pigments and for me, red is such a beautiful, dominating colour that when done correctly, it really allows your clients to stand out from the rest.
This softer tone (right) is perfect for clients who love to get creative with their colour, but who want to dial it down a notch this season.
FLUORO-A-GO-GO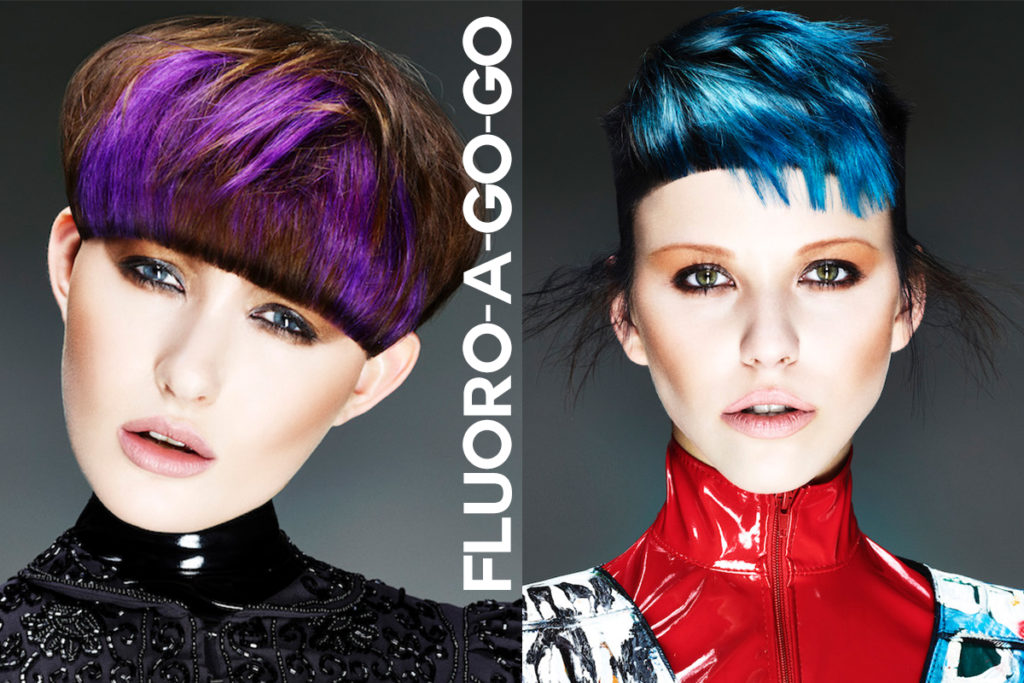 Fluorescent lit up the runways quite literally at a whole host of shows, where hair colour certainly wasn't for the fainthearted.
Standouts for me were Marni (think glitter coloured Alice-in-Wonderland roots with paint inspired mid lengths and ends) and Dries van Noten, where Billie Eilish's signature slime coloured roots took centre stage.
Cleverly created using marabou feathers I loved how this created a bold burst of colour, and while clients will be looking for true tones rather than a feathered variation, what this trend allows is for clients to really play around with temporary tones, to take the festival trend and create something with some wow factor – albeit for a short while only.
This kind of luminescent colour is the perfect complement to the dark winter months, a pop of colour is some sunshine on a rainy day, and is a look I created for my Craft collection (left), and this image right, where splashes of colour were used on models' hair to really accentuate their cut. Wallflowers need not apply.
STREAK OF GENIUS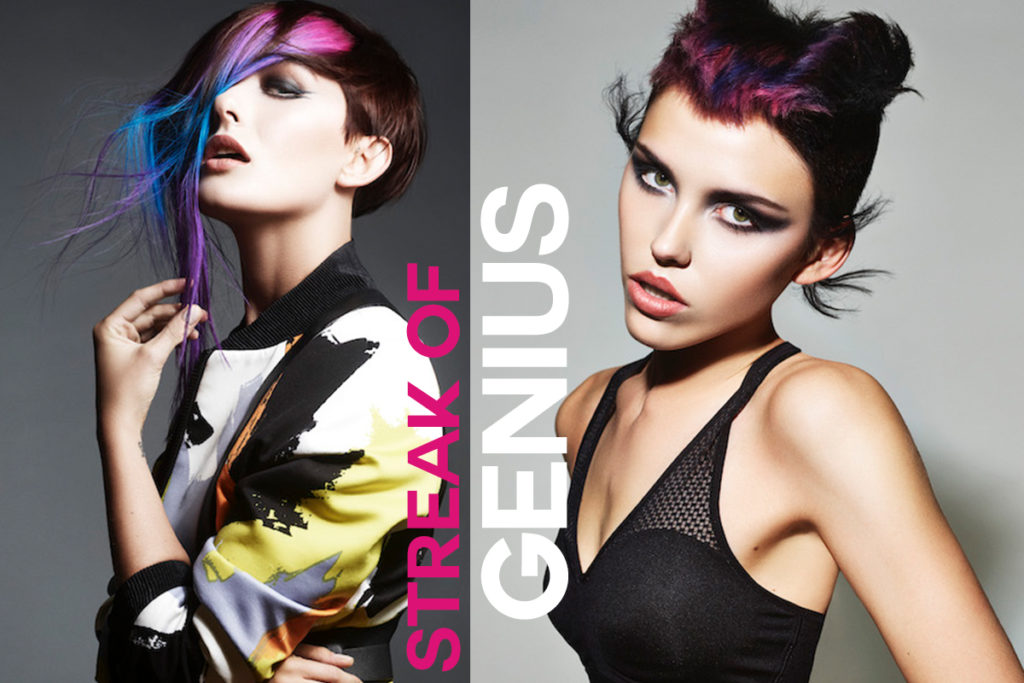 AW20 was one of the most versatile seasons in terms of hair colour, but one of my favourite emerging seasonal trends was a take on the 'My Little Pony' hair trend, showcased everywhere from Ashley Williams (think statement streaks of blue clipped in with embellished hairclips) and Christian Siriano (who served up a veritable feast of 80s nostalgia with some rainbow-coloured My Little Pony-inspired ponytails inspired by Margot Robbie's Harley Quinn character in Birds of Prey).
The beauty of this look is that clients can be as relaxed or as bold as they dare – candy coloured streaks can either be clipped in, or temporary colour used to create a more daring streak of colour genius.
These images from my collection portfolio perfectly showcase this trend. The bold colours – worn against normcore shades and applied with a 'painted on' effect – really serve to enhance the models' hairstyles with art-inspired hues.
I like to call these flashes of colour inspiration – perfect for the new season ahead.