New data published by card payment provider, Paymentsense, has revealed which UK cities spend the most money when they visit the hairdressers, salons or barbers!
Hair and beauty has been one the industries hardest hit by the COVID-19 pandemic – an industry worth £7.5 billion in the UK. With restrictions lifted, business is returning to normal for those fortunate enough to reopen – but which cities are spending the most on post-lockdown pruning?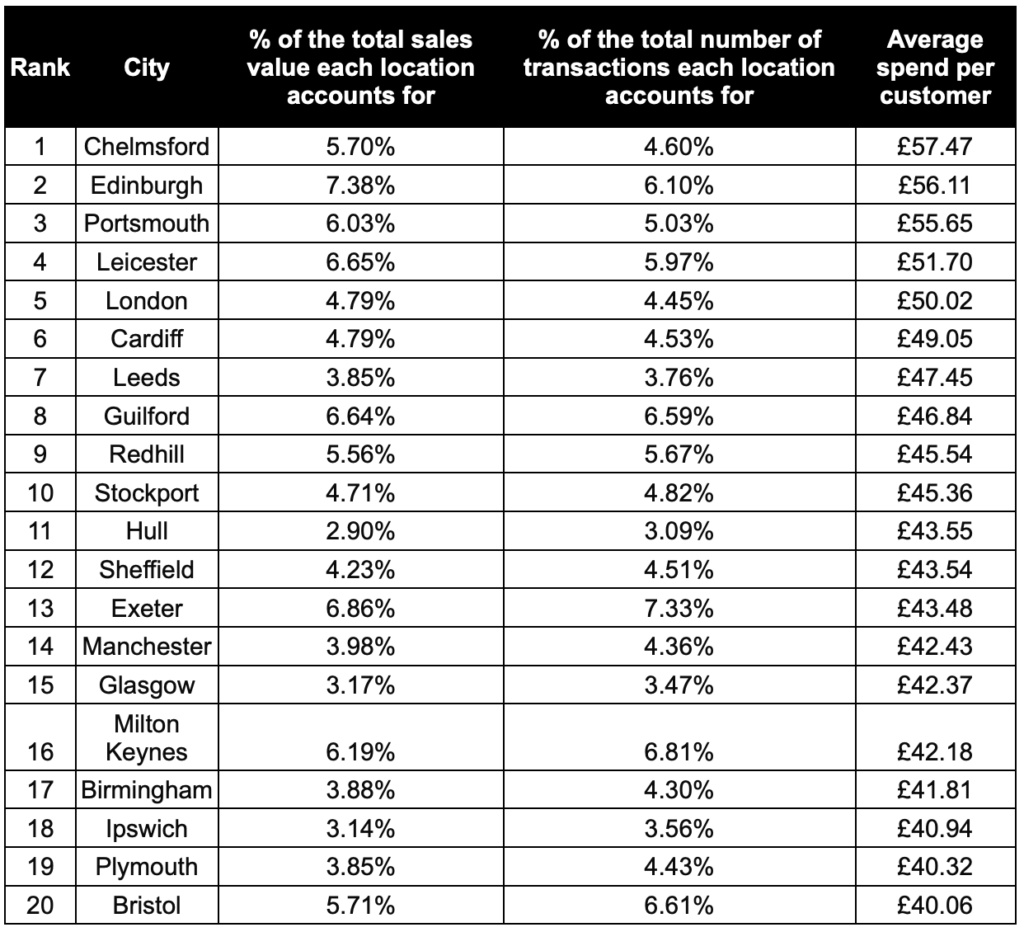 Out of all UK cities, Chelmsford is revealed as the location indulging the most in their hair expenditure. Living up to the glamorous Essex stereotype, the city has the highest average spend of £58 on average per visit from October 2020 to October 2021. The increased demand to replicate the look of The Only Way is Essex reality stars influenced 12 hairdressers to open in a 400 meter stretch of Moulsham Street in Chelmsford. With it being recommended to get a haircut every 8 weeks for medium-length hair, Chelmsford locals can expect to spend a minimum of £375 a year.
Jon Knott, Head of Customer Insights at Paymentsense said:
"Due to the nature of the sector, Hairdressers, salons and barbers were hit drastically by the pandemic and it's restrictions. With trade being halted but rent still to be paid and wages to contribute to, many businesses struggled to survive.
According to the NHBF, in 2019 there were more than 250,000 individuals employed in hairdressing and beauty jobs in the UK. All of these individuals have all been impacted in one way or another due to the pandemic. Women in particular have been hit hardest as 83% of hair salon workers are reported to be female, and with many being self-employed Government schemes were not as straightforward to navigate. As an industry worth over £7.5 billion this has also had a big impact on the UK economy.
While lockdown pushed many to be innovative with their haircare, it is great to see people returning to their salons and hairdressers. As our data shows, since their reopening sales in each location across the UK have increased by 35% compared to pre-covid levels. We hope to see this trend continue."