Devil Horns
1 Create two ponytails on top of your head from the front hairline to the top of the head (use a large elastic which will help form the shape).
2 Curl all the hair that's left down your hair using ghd platinum+ (£189) in a push down curl, always curling away.
3 Curl the ponytails in one ribbon curl away from the parting (this will help you wrap the hair).
4 Wrap the pony around the elastic, keeping the last 2 wraps low.
5 Using ghd final fix hairspray (£10.95), mould the bun into shape.
6 Repeat on the opposite side.
7 Dress through the hair that's down with a ghd detangling comb (£7.50).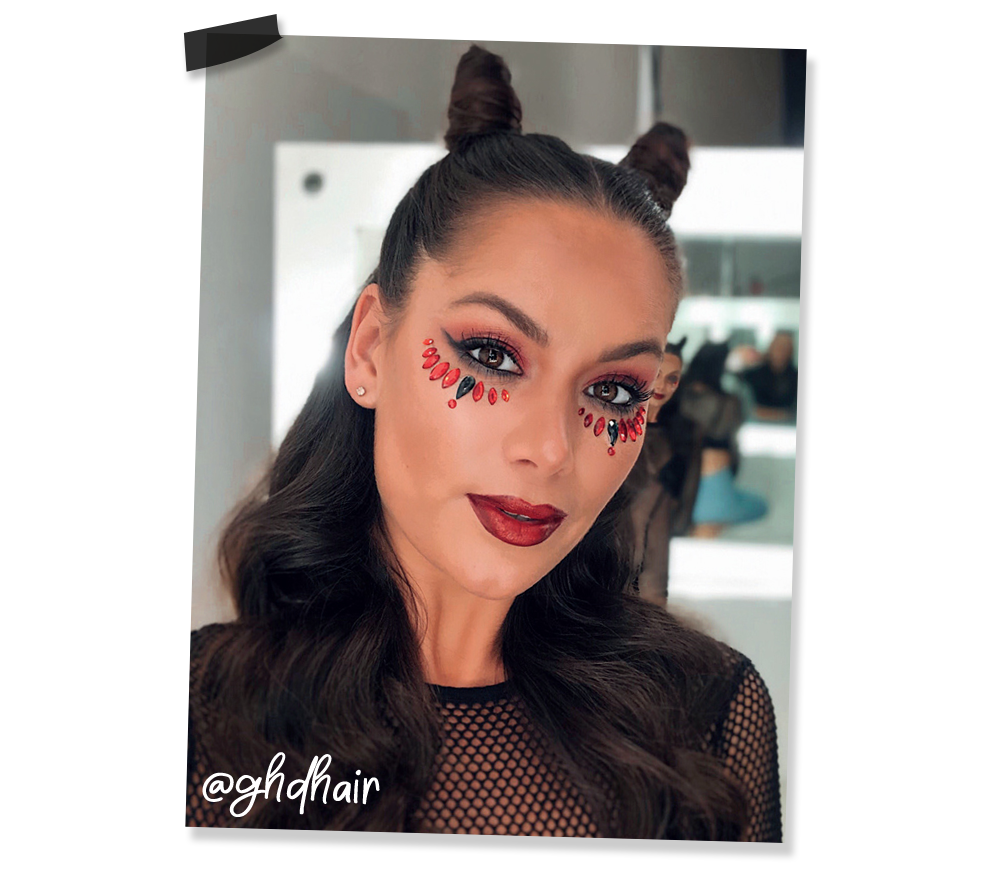 Alien Hair
1 Starting in the centre front hair line, take a triangle section to the crown.
2 Take two smaller triangle sections on each side of the first, leaving a little hair out around the face.
3 Comb all the hair back using a little ghd curl hold spray (£12.95).
4 Starting at the front of the section, roll the hair along the scalp.
5 Move your fingers down the section to lengthen the twist. Stop at the crown level.
6 Continue in all the pre done sections.
7 Pinch and pull the top section add height.
8 With all the hair that is down, using ghd gold styler (£139), feed your hair though your straightener, moving from side to side when feeding the hair in to create a flat wave.
9 Continue over all your hair.
10 Using your fingers, massage the scalp to soften the texture.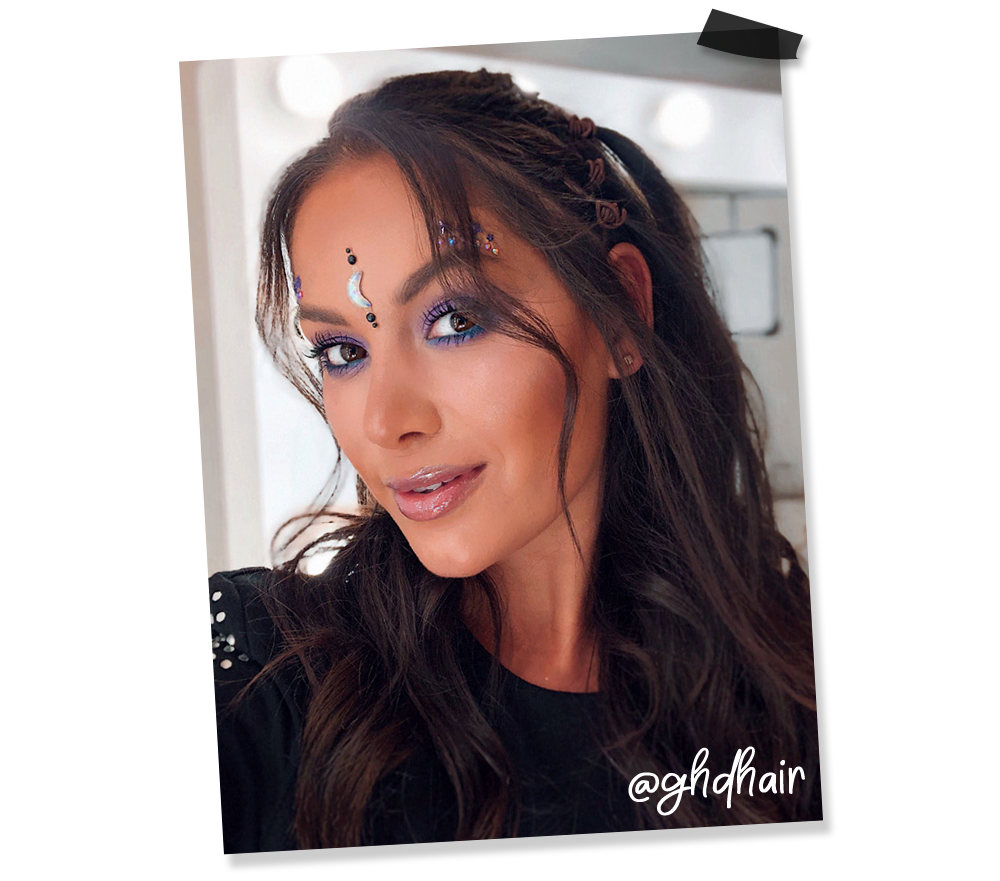 Angel Glitter Hair
Curl all your hair using ghd soft curl tong (£120), placing it vertically in your hair.
2 Wrap your hair around the barrel 2 to 3 times (depending on length).
3 Keeping a tight hold on the ends, glide the ghd soft curl tong (£120) up and down the section, slowly four times and release.
4 Continue to curl all the hair this way, alternating the direction from section to section then dress with the ghd detangling comb (£7.50).
5 Make a pony from the top of the ear to the crown.
6 Divide the pony into two sections, A and B and place a section clip section B.
7 Subdivide section A into 2 and wrap under section B and secure with an elastic.
8 Take the section clip out of section B, subdivide into 2, wrap under section A and secure with an elastic.
9 Continue till you reach the end of the hair and pinch and pull the sections to wide.
10 Spritz the pony with glitter spray on alternate pulls.