Andrew Barton, Creative & Communications Director at Headmasters has made it his mission to champion the salon hairdresser, as the backbone of our wonderful industry.
Here he celebrates the stylist behind the chair and how training is a vital foundation of a successful salon.
"There's no better time than the start of a year to make plans, agree strategies for the year ahead and to tackle any issues that may be challenging your businesses success.
One of my focuses for the year ahead is to grow my salon business. As the Franchisee of Headmasters Mayfair, we have experienced considerable growth over the last eight months and my team enjoyed success despite consistently hearing how badly the hairdressing industry is suffering from a lack of stylists and clients. This proves salon businesses do have the opportunity to thrive on the high street with increased footfall and clients who want to receive expert advice from their hairdresser even in a challenging market. To achieve this, I've put training at the heart of my business plan for 2020.
When investing in training it's important to consider the needs of the team as well as the business goals.  For example, if your goals are to build colour sales then colour training should play an important part of the education programme for the year, both collectively for the team and for each individual. Hair colour is one of the biggest growth areas in a salon business so building a strategy to up skill, unite and focus the team on a common goal is a good idea.  
Where to Start
Start by mapping out your training plan for the year and brainstorm with the team agreeing objectives and outcomes.

Take some time with each individual to create their personal training plan.

Use your weekly team meeting should focus on training and preparing the team for any challenges ahead, celebrating success and agreeing objectives for that week.

If someone in your salon is particularly good at a technique like balayage, look at their column and the next time they are doing this service book one of the less strong members out of the column so they can shadow them. This can be a really simple way to upskill weaker members of the team without incurring time out of the salon.

Seek outside expertise, send your teams on relevant courses with like minded teachers. If your focus is salon business make sure the courses you choose for your team support this focus.  
At Headmasters training our people is part of the DNA and the businesses success. It comes in many forms from courses on creative to classic cutting, couture colour and styling at the Headmasters NEW London Academy, which from 2020 will be open for the wider industry to book into. We are thrilled to be able to share our knowledge and skills in a way that will build our industry and be relevant to salon businesses up and down the country.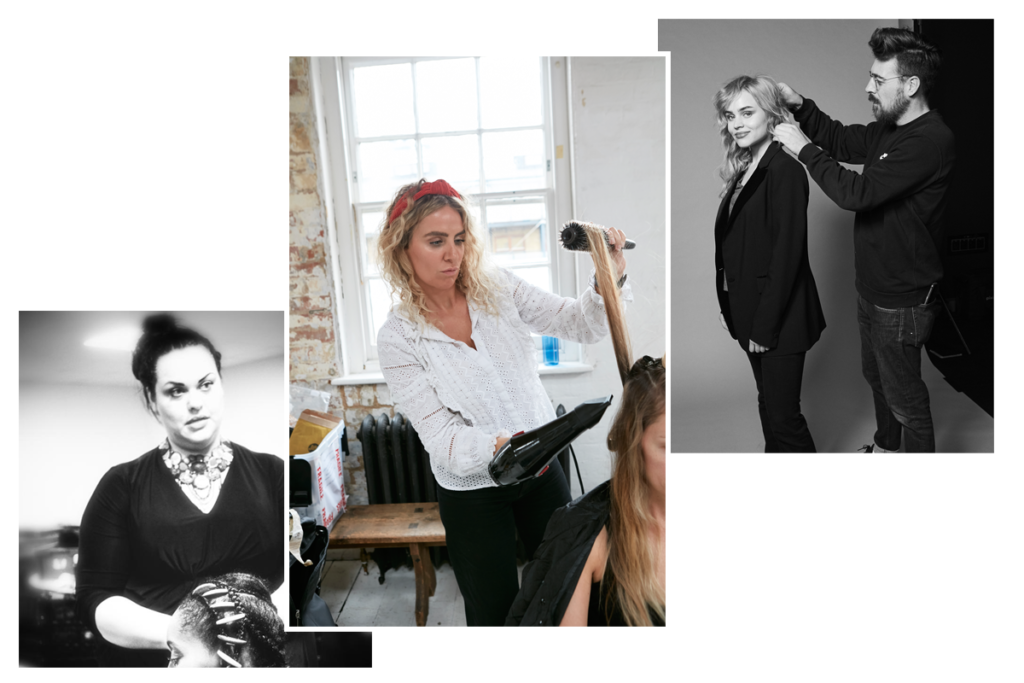 Employee training is fundamental to Headmasters growth and success and it has huge benefits for every business including;
1) Competitive advantage. Competition for talent in the industry is growing and offering employees development training as part of your benefits is a good way to attract and retain people.
2) Increased Employee loyalty. When employees feel valued and appreciated, they are loyal and therefore more likely to build a future with you and the business. Plus, loyal employees are more engaged and naturally need less supervision.
3) Decreased Staff Turnover. Replacing employees can cost a business between 6 – 9 months of the ex-employee's salary. Aside from the financial losses a high turnover rate effects morale, market position, reputation and revenue. Investing in training encourages employees to feel happy and therefore committed to the business.
4) Better hairdressing Standards. Well trained teams are better able to service clients and achieve their goals giving them confidence and pride and helping them to build successful columns.
Ultimately investing in training people is how we build and retain great businesses and build the status of the salon hairdresser as a skilled valued member of our wonderful industry.
Wishing you all a happy, successful highly skilled 2020! Andrew x