More than 200 guests gathered in the stunning grounds of the Belfry Hotel & Resort for Wella's iconic Business Network Live event. The two day inspirational business event is in its 22nd year and has become a firm favourite with the Wella family.
The event offers the perfect balance of serious business motivation, networking and inspiration, with an agenda of guest speakers who are carefully selected to connect with the audience of salon owners, managers and their teams.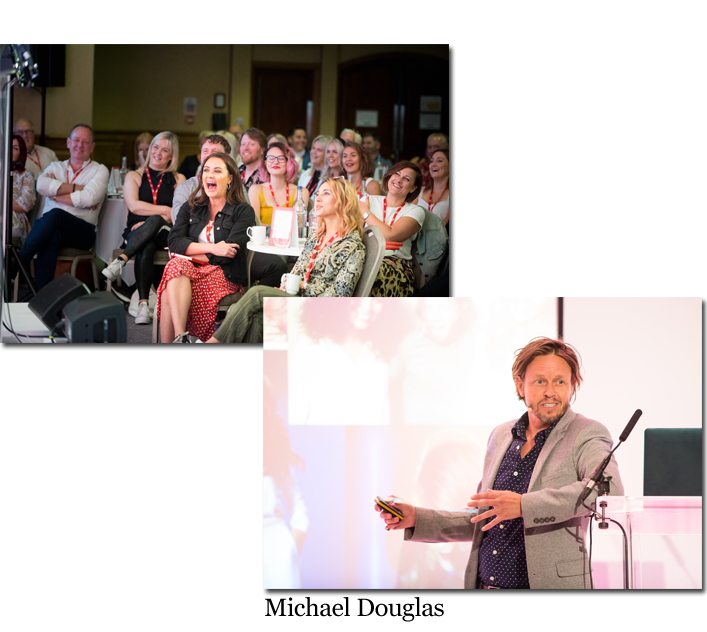 TV celebrity hairdresser and presenter, Michael Douglas, hosted the two day conference, and was joined by Wella's Go-to-Market Operations Director, Jerome Toulza and Coty Professional Beauty General Manager, Nick Van Holstein who officially opened the two day programme. "In this room we have teams from the best salons in the UK. You will get many insights to take back to your businesses and I urge you to not leave here without taking away two or three insights to implement, and do not leave here without meeting two or three new people. This is all about networking and growing your business," said Jerome.
The list of guest speakers was every bit as captivating and exciting as the previous 21 years, and included a truly dynamic combination of entertaining business advice.
Highlights included a set from Dick Strawbridge & Angel Adoree from the hit TV series Escape to the Chateau. Sharing their story of finding the chateau and developing it into a dream home and business. "We are passionate about what we do and we've produced a work-life balance all based on our chateau," said Dick.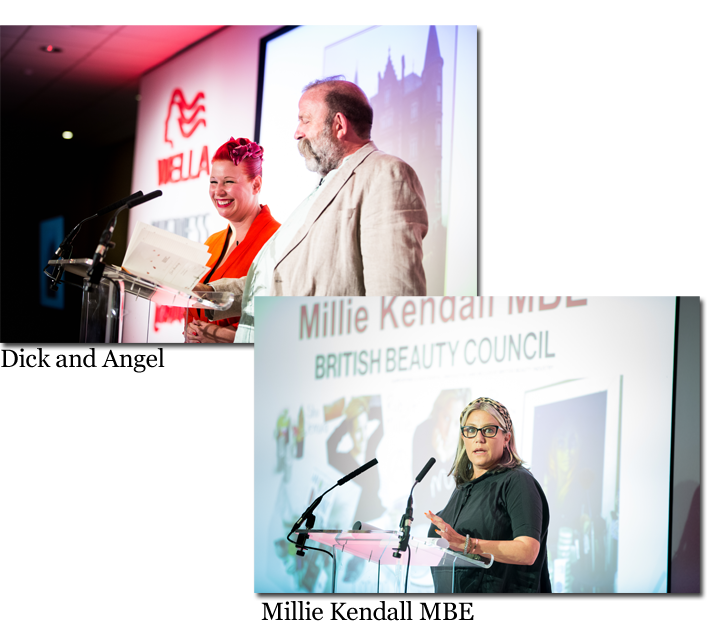 Beauty retail and brand creator, Millie Kendall MBE, spoke about the future of the beauty industry and raising its reputation. She revealed new research that has valued the total value of the UK consumption of beauty products and services in 2018 at £27.2 billion. "Our contribution to GDP is larger than car manufacturing in the UK," said Millie.
Adding a completely diverse element to the event, 'futurist' researcher and advisor Graeme Codrington spoke about the future of businesses in 2020. "In a time of deep disruption you have to be experimental," he said. Discussing everything from driverless cars to global warming and antibiotics, his eclectic presentation proved interesting and captivating. In complete contrast, clinical psychologist, martial artist and neuroscientist, Dr Tamara Russell, spoke about mindfulness and how the brain can be maximised.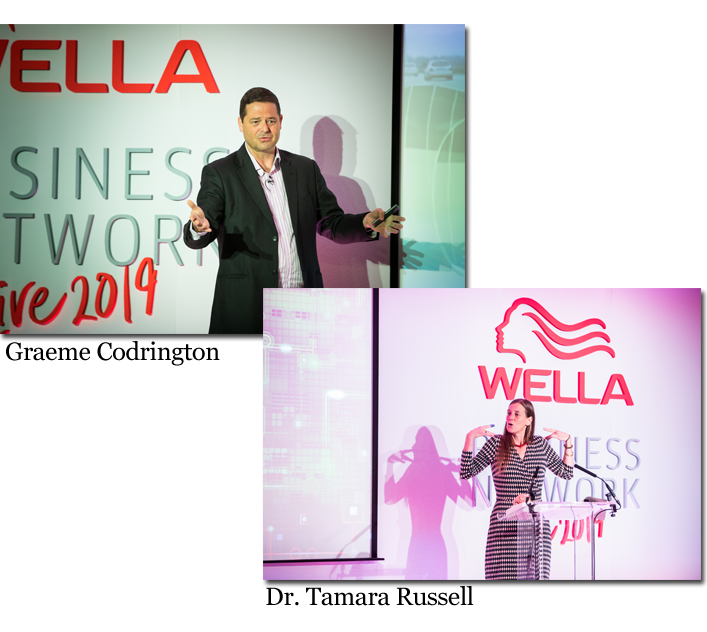 Other guest speakers included Rob Forkan who shared his incredibly moving story of launching travellers fashion brand, Gandys, following a tsunami disaster that left Rob and his siblings orphans. Sharing his fight for survival and life changing venture to go on an launch 'Orphans for Orphans' – kids campus's for orphans that they have funded and built, completely against the odds.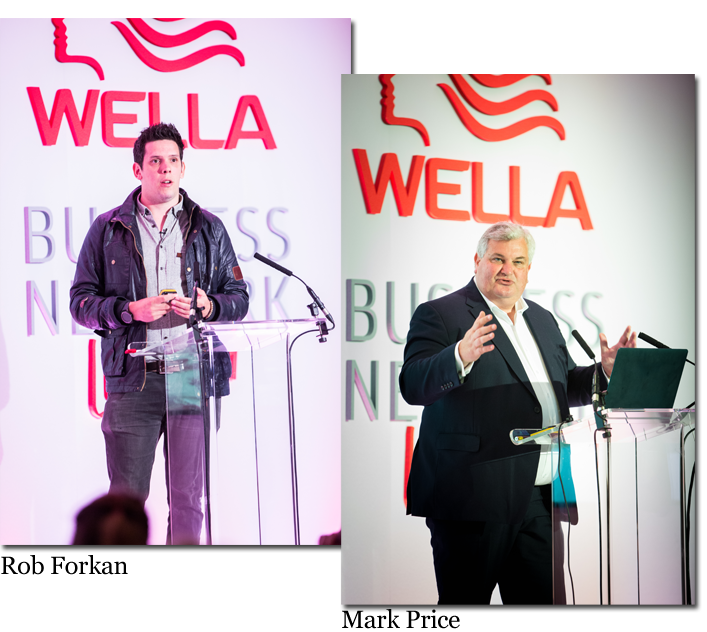 Former Managing Director of Waitrose and Deputy Chairman of the John Lewis Partnership, Mark Price, talked about how to engage a happy work force, as he captured the audience with his engaging session. "You need to love the customers you have. It is so easy to chase new ones, and forget what you already have," he said.
Cally Beaton, entrepreneur and performer, delivered a session on simply 'being different', "Everyone has the capacity to fire up both sides of their brain," she said, Her session was funny and engaging, with plenty of messages to take back to the salon, which proved a big success with the audience.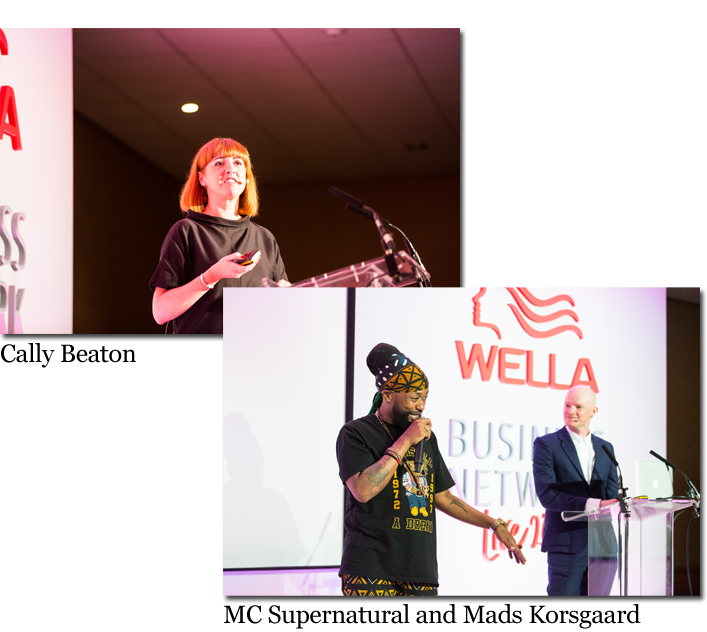 To truly change the vibe of the event, international duo – the Danish psychologist Mads Korsgaard and American hip-hop legend MC Supernatural presented a brand new collaboration. Based on the science of psychology, their session encompassed creative thinking and freestyle rap. The result was a brilliantly bonkers and unique session.
In traditional Business Network Live style, there was the perfect balance of business and pleasure. At the end of day one, delegates enjoyed a fabulous drinks reception in the stunning grounds of The Belfry, followed by a formal sit down meal. The evening entertainment was literally a laugh a minute as guests headed to their own private comedy night with comedian Chris Ramsey. The utterly brilliant night finished with an after party and DJ for the party set who danced the night away into the early hours.
"At Wella we have the hairdresser at the heart of everything we do. Our aim at Business Network Live is to really inspire you both in business and your private life, and we have had the most exciting line up to make that happen."
Coty Professional Beauty General Manager, Nick Van Holstein.