While it's impossible to quantify the impact that the current situation will have on our industry long-term, salons have been inundated with clients now we have been able to reopen our doors, everyone thrilled to be able to get back to normal, however 'new' this normal may be.
As a result, stylists and technicians have been a first port of call for many people who have missed their regular root touch-ups and haircuts during lock down. I believe this time has encouraged clients to be bolder in their approach to hair and colour and to dare to be different.
 SHORT AND SWEET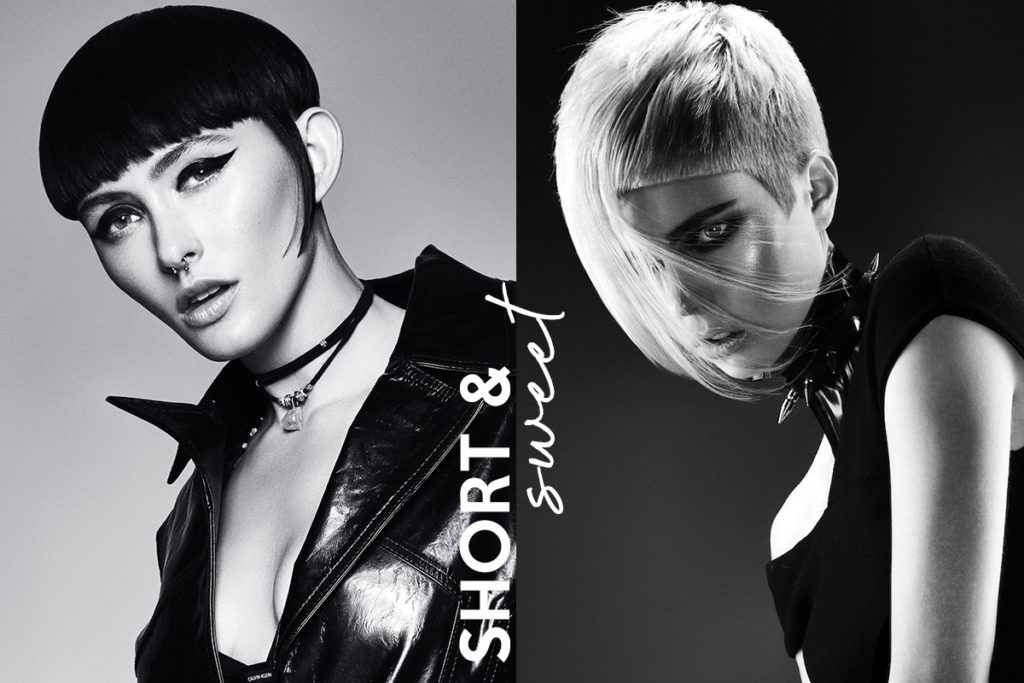 I think shorter hair will be a huge trend for many reasons – one being clients looking for a new found freedom to their style now lock down is over.
Several Fashion Week S/S20 shows paraded models sporting traditionally feminine styles peppered with unexpected masculine details. It's a trend that creates a real style dichotomy within one look – which I personally love – and it's also an exciting new way to create androgynous styling.
Prada demonstrated the most extreme take on this trend: models' ponytails were given a masculine edge with the addition of sideburns, while at Victoria Beckham, the traditionally very ladylike chignon was worn low, with roots ironed flat to the scalp resulting in a very groomed and pulled together, yet masculine vibe.
Coach was another show where models' locks were given a tomboyish flair, and at Emilia Wickstead, models were given two looks, both aimed at straddling a careful balance between femininity and masculinity, with a focus on profile.
elongation and smooth finishes throughout.  I see this trend having legs – it has the potential to voice a message beyond the style itself, and that's something trend-savvy clients are looking for, even more so after recent events left clients unable to be as bold as they would like with their styles – with many of them having to let styles grow out much more than they would choose to during lock down.
My most recent Indistinguishable collection (pictured left) is a portfolio of images with androgynous styles – full of boyish detailing and masculine feels.
This style is particularly reminiscent of the Prada look, with its male-looking sideburns, while the subtle gradient cuts and razor sharp edges showcased in my Hell Sexy collection (right) throughout the rest of the collection are a continuation of this new season vibe.
TEXTURE, TEXTURE, READ ALL ABOUT IT!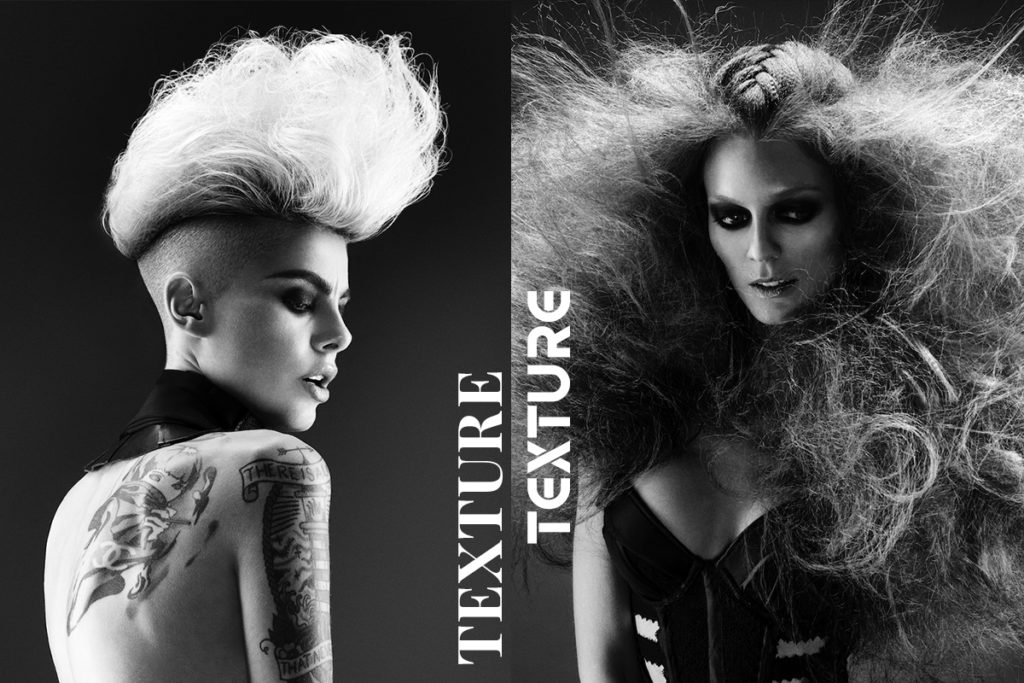 When it comes to style, I think we'll see a return to non-uniform texture, mainly due to the fact clients had to become adept at doing their own hair and working within the parameters of their own hairdressing skills, so they are now more used to working with what they have, rather than trying to disguise it.
I've been playing around with different textures within an individual style for a while now – in fact, many of my recent collections place texture as the focus at the heart of the collection.
At Fashion Week S/S20, many shows demonstrated the beauty of texture and how simple textural changes can completely transform a look, updating it and giving it a truly modern edge.
Alberta Ferretti's show was probably my favourite take on this: texture was random, with hair blow-dried smooth and then intentional texture added to the back into the lengths with a flat iron and texture spray.
The result is what I call 'modern luxury': it's a texture that has become very popular over the last year.
At Henry Holland S/S20 show, a medium-barrelled tong was used to add a soft wave to random lengths of hair – the result was ends could fall loosely, with no real uniform.
The style is easy to create, has an undone appearance yet manages to look 'finished' – which differentiates it from naturally occurring waves. I also spotted mixed textures at Simone Rocha, where chunky thick braids were given an almost embroidered-looking texture, that beautifully reflected the collection, and with volume and structure added in an unexpected and unusual way.
Contrasting textures also dominated at Tibi, where styles were composed of mixed finishes – shiny and matte – to complement the fabrics within the designer's collection.
These styles from my Hell Sexy collection are the perfect nod to this trend, combining a selection of different textures within each style.
A NEW DAWN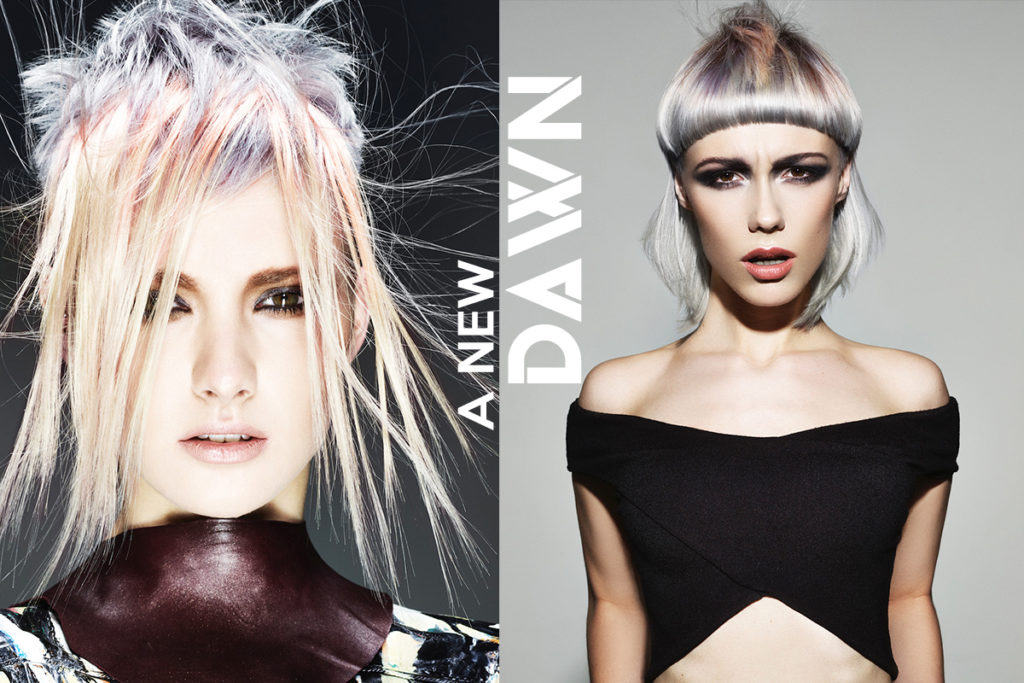 When it comes to colour, I think clients will be more inspired by nature, after having time to appreciate it more.
Hair colours inspired by the sky – from pale pink dawns to midday blues and shimmering dark twilight colours – will be a trend I see having legs, think soft pearlised hues.
It's a natural move on from last season's hottest shade: pearlescent opal was the standout colour of last season, so we're already used to seeing these soft, dreamy sky-like hues. High fashion set the tone originally: Erdem's gemstone shade was arguably the most exciting colour trend to emerge from A/W19 Fashion Week, which was then recreated and re-imagined all over social media.
As an organic move on from these pearly off-white shades, I think post lockdown will bring in plenty of pearlescent shades of brunette and blonde. Pearly silver will be worked into warmer golden shades of blonde for a wearable alternative to last season's opal.
Meanwhile the aforementioned cool milky and mineralised brunette tones seen at Haider Ackermann are also a progression from opal and pearl.
They are also a refreshing alternative to all the warmer brunette shades and ruddy hues we saw everywhere last season. Pearlised blonde can be quite easily blended bespoke to flatter a natural blonde client's complexion, regardless of its tone.
So, for example, for warm-toned skin I would add more warm pigments and keep more golden hued sections around the face, weaving the more subtle pearly white shades away from the face.
For cooler complexions I would simply opt for more pinky pearlescent-white shades and work these in more heavily.
These two very different looks are our nod to this trend. Both use a similar sky-inspired colour palette of metallic grey and delicate pink, but different application techniques provide two very different styles.
While one is a dreamy blend of shades painted and smudged on to hair to create an exquisite watercolour-esque finish, the other is a more definitive, almost cosmic look, full of assertiveness and artificial-looking shine, both sure to be a huge hit this season.