For Autumn/Winter 2019 it's all about warm yellow blondes, delicious chocolate browns, extreme jet blacks and red and copper tones. Take inspiration from your kitchen pantry and use the colours in your spice rack to spice up to clients colour.

Prelighten and tone or a full head of highlights for this one. It's neither buttery nor beige.
"A full head of bleach is essential for creating this look – no visible dark roots please – and an even blend of warm and cool tones will ensure it's neither icy platinum nor brassy. Make sure you include commitment to regular toner in your client's aftercare advice, too. If this is too high-maintenance for your client, however, then focus more on the mid lengths and ends." – Steve Rowbottom, Director at Westrow.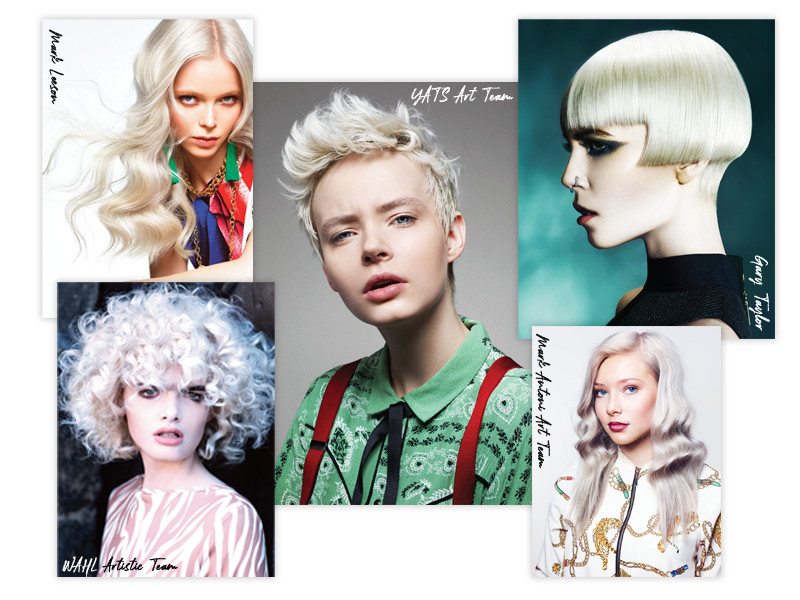 Golden balayage with warmth and yellow-ish vibrance. No purple shampoo here.
"Going into AW19 and through to 2020 we will see blondes getting warmer with golden and honey blondes being particularly on trend. Meadowlark, a golden blonde hue that is a mellower take on vibrant sunshine yellow, was super on trend in SS18 and coming into AW19/20 we are starting to see this hair colour come back on trend but with more warmth and an almost copper tint for high shine. This hair colour is great for blondes who want to update their look and opt for something more vibrant." – Suzie McGill, Owner of Rainbow Room International's Uddingston Salon, Schwarzkopf Professional UK Ambassador and International Artistic Director.
"For this season it's all about shades that resemble your kitchen pantry spice rack! Think shades of yellow blondes resembling turmeric that can be created with a golden balayage." – Carly Price, Partner Stylist at Muse.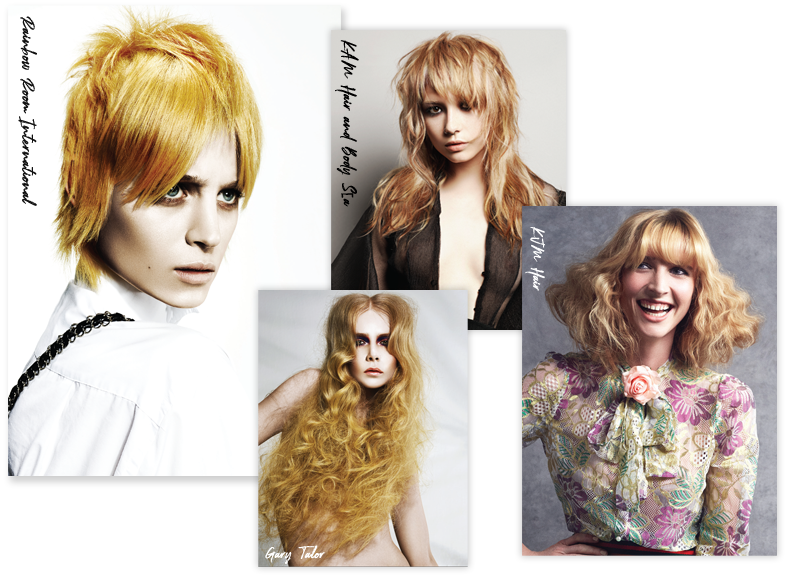 Warm, rich and wholesome. All over colour with highlights makes this red shine.
"For me this is the colour I want to see for the season. Because I know all the tones coming out are mustards and warmer browns, I realised brunettes need to change. Because we've been coming from a place where brunettes have been cooler and we've been making them very ash, smoky and darker (last season we had smoked wood), this season I knew it had to be warmer to suit the palette of colours people would be wearing." – Zoë Irwin, Wella Professionals Colour Trend Expert.
"We can create endless shades of red as there is something that suits every skin tone and hair type and it can be as muted or as shiny as you and your client want it to be. Bronzed Copper is achieved by mixing your opposite reflect shades together to create a metallic result – ultra shiny, luxurious and expensive. Wearable but on-trend." – Grace Dalgleish, Colour Specialist at Brooks & Brooks.
"Due to the season, red hair has blown up over Instagram recently with bright red shades and shades of cinnamon being particularly favoured. For a high shine, catwalk-inspired red hair look I particularly love to use cinnamon and copper shades and mixing highlights with the Goldwell Pure Pigments in Red to give the hair extra shine and to warm up the skin tone and allow it to really glow." – Neil Barton, Goldwell Ambassador, Owner of Neil Barton Hairdressing.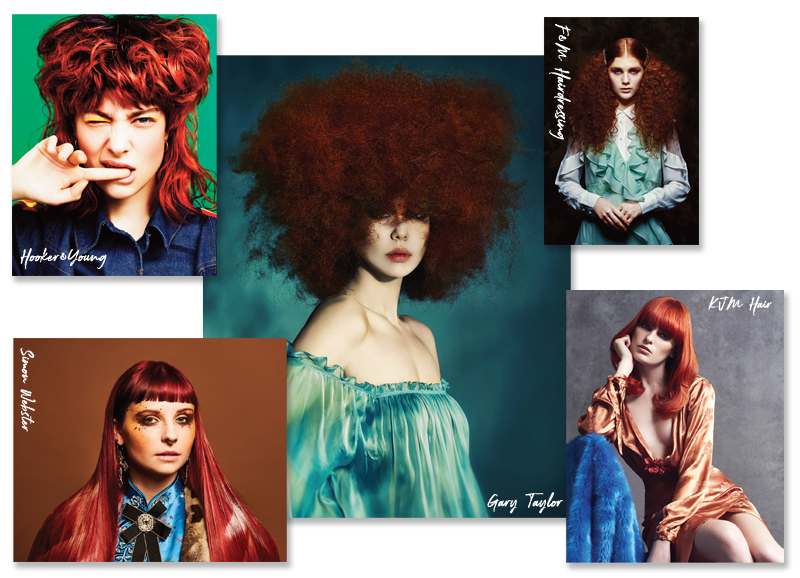 Multi-tonal and never plain, keep brunettes cool with extra face framing tones.
"For those looking to go darker think cool charcoal brown and rich chocolate, it's all about gloss and shine! Cool charcoal brown would work as a balayage and is a shade for the client who wants something a little more creative and different. Those looking for that beautiful shine and glossy locks should opt for the rich chocolate shade as this completely nourishes the hair, leaving it looking and feeling incredible." – Kevin Paul Finnell, Director at F&M Hairdressing.
"Soft face framing hues made up of golden flecks and caramel tones will remain popular for those with a brunette starting point through AW19. The use of warm tones to add a multi-dimensional appearance to the hair will remain on trend and this look is both low maintenance and very wearable." – Krysia Eddery, Owner of Perfectly Posh Hair Design.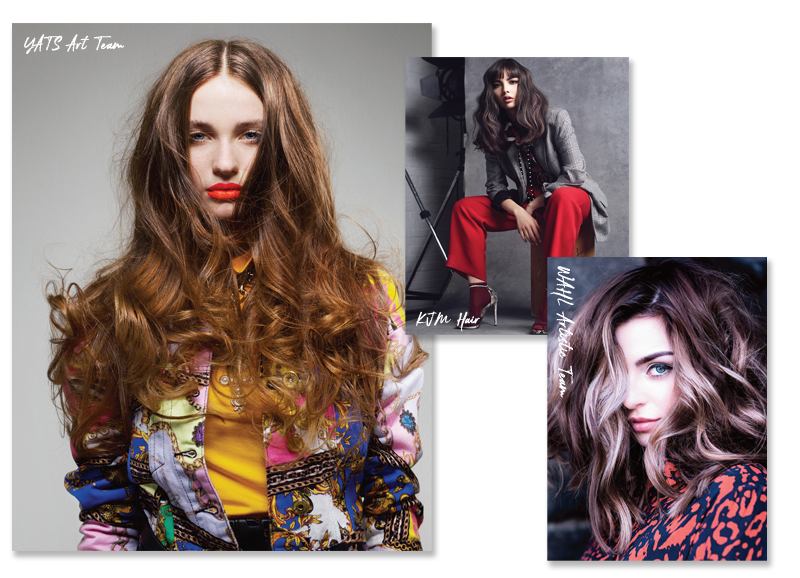 A full head tint with an oh-so-worth-it pay off on the right skin tone.
"There is something very alluring about hair so black it must be courtesy of a colourist. While extreme, this jet-black hue can actually be surprisingly flattering on many different complexions and skintones, however certain clients should be warned against it. If your client has very light hair, or wants to revert back to blonde, then they need to be warned what a long and potentially damaging process this may be." – Thomas Hills, Director at TH1 Hair.