F.A.M.E. Team leaders Michael Young and Gary Hooker have put together an amazing mentoring year for this year's team, with photo shoots and days with some of the most exciting hairdressers in the industry. Their day kicked off with a day with four-times British Hairdresser of the Year Akin Konizi and the HOB Academy creative team.
Held at the Academy in Camden, London, Akin is known for his precision cuts and bold geometric work and is the creative force behind the HOB Salons group.
Akin was joined by head of education Jake Unger and head of technical, Warren Boodaghian, working on two models and demonstrating their latest techniques. 
F.A.M.E Team member Darrel Starkey said: "We had an incredible day for our first F.A.M.E. Team mentor day with Akin Konizi.  I learn that you should look at every haircut like a new canvas, every haircut doesn't fit every head. You ned to adapt the way you cut to evert head shape. If a colour is bespoke for every client so the cut should be too. It's not about the hair left on the floor, it's about the hair left on the head."
Jessica Hau added: "I loved our first team day.  It was just amazing to be around so many enthusiastic people. I was amazed to be in the same room with people I've read about for years. It was just so fun. For me that first day has inspired me to do more, like I need to wake up every morning and get shit done!"
Alex Cook said: "What an amazing team Akin has at the HOB Academy, extremely welcoming and friendly. I loved the way Akin cuts fringes and how he precision cuts. I cut a lot with my clippers to create blunt lines so it was very interesting to watch how he created his blunt fringes with scissors. I learnt about reverse graduation which Jake demonstrated really well with a book, how it works and when you would use reverse graduation."
Lydia Wolfe enthused: "Akin is not only one of the best hair cutters in the world, but he also has a unique philosophy. The day was an amazing insight not juts into how to cut beautifully but how to approach trying to give the client the best haircut they have ever had. He is so generous with his knowledge and insight about hair, fashion, people and how to succeed in the industry. I left absolutely buzzing!"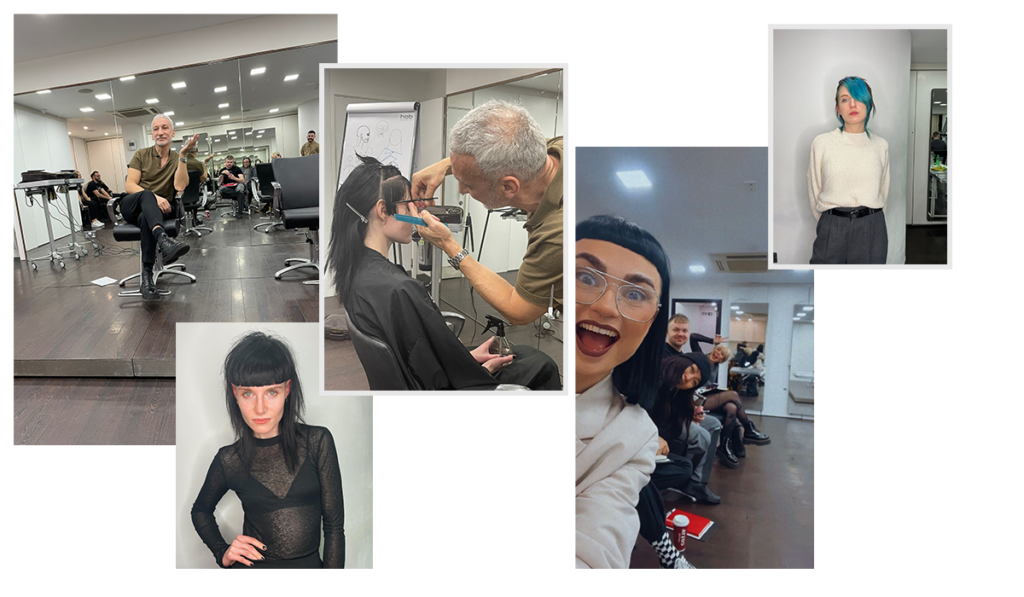 F.A.M.E TEAM PROJECT LEADERS:  Hooker & Young
F.A.M.E. TEAM:
Darrel Starkey, Taylor's Hair Studio
Lydia Wolfe, Jack & The Wolfe?
Alex Cook, Wispers Hair & Beauty Salon
Jessica Hau, RUSH Wimbledon