Schwarzkopf Professional introduces new IGORA ROYAL Highlifts for healthy-looking cool blonde colour.
Now more than ever, clients want shiny and healthy looking-hair no matter the service and this is demanding more from lifting and highlighting products. Schwarzkopf Professional is here to raise (or lift) the bar, with a range boasting even stronger lifting performance and neutralisation power with added hair protection.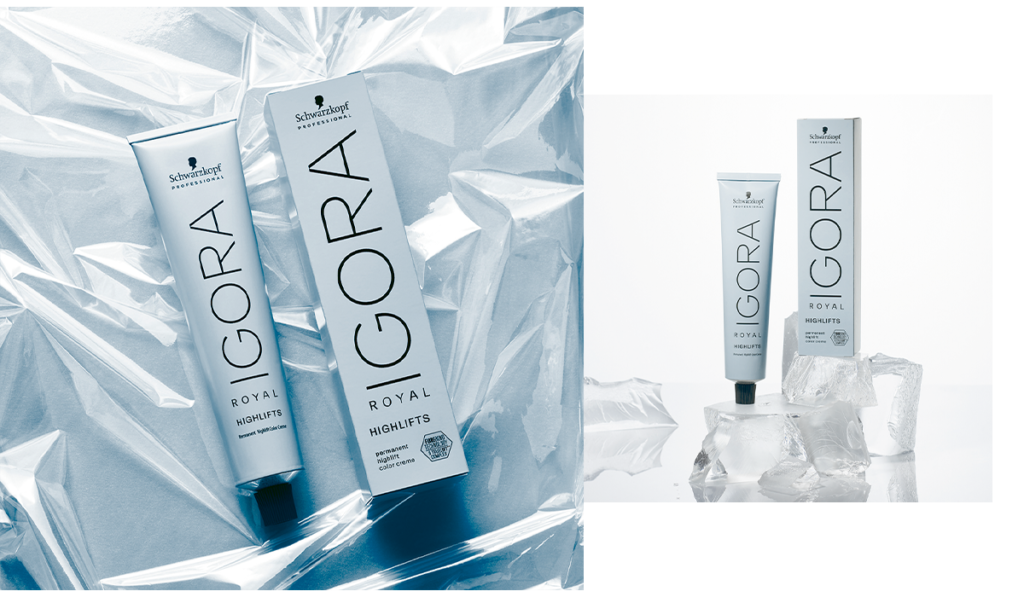 Introducing IGORA ROYAL Highlifts
Understanding the desire for cool blonde results, Schwarzkopf Professional has revamped the IGORA ROYAL Highlifts portfolio, which includes shades based on level 10 and 12, allowing for up to 4 and 5 levels of powerful lift. 
Thanks to the innovative TrueLift Complex and Bonding Technology IGORA ROYAL Highlifts allows for a more powerful lift while strongly neutralising warm undertones and protects the inner hair structure during the lifting process – for the most bright and clear blonde results.
Fibre Bond Technology is also built directly into the colour cream to protect the bonds within the hair structure during the lifting process. During the process of high-lifting the hair with IGORA ROYAL Highlifts a layer of protection is created around the hair bonds, which decreases the amount of bonds lost – compared to high-lifting the hair without Fibre Bond Technology.
With IGORA ROYAL Highlifts you can be the colourist you want to be. Because everything is already inside. 
IGORA ROYAL product details, iconic looks, education and how-to tutorials can be found on the Schwarzkopf Professional website: schwarzkopfpro.com/royal and across digital channels.