Innovative Updates from iSalon
iSalon is continually developing its functionality and features to fulfil the needs of businesses working to the guidelines set down by the government, ensuring each salon visit is as safe as it possibly can be.
By working with clients and listening to their feedback, it has developed new functions to ensure salons can work as efficiently and effectively as possible.
During the global Covid-19 pandemic, salons have had to adapt quickly, adhering to guidelines set down by the government to ensure client and staff safety.
The new "Track & Trace" report is available in iSalon's Command Centre. Track and Trace allows salons to easily collect and collate information in one place, allowing ease of access should they find themselves in a position where they would be asked to provide the information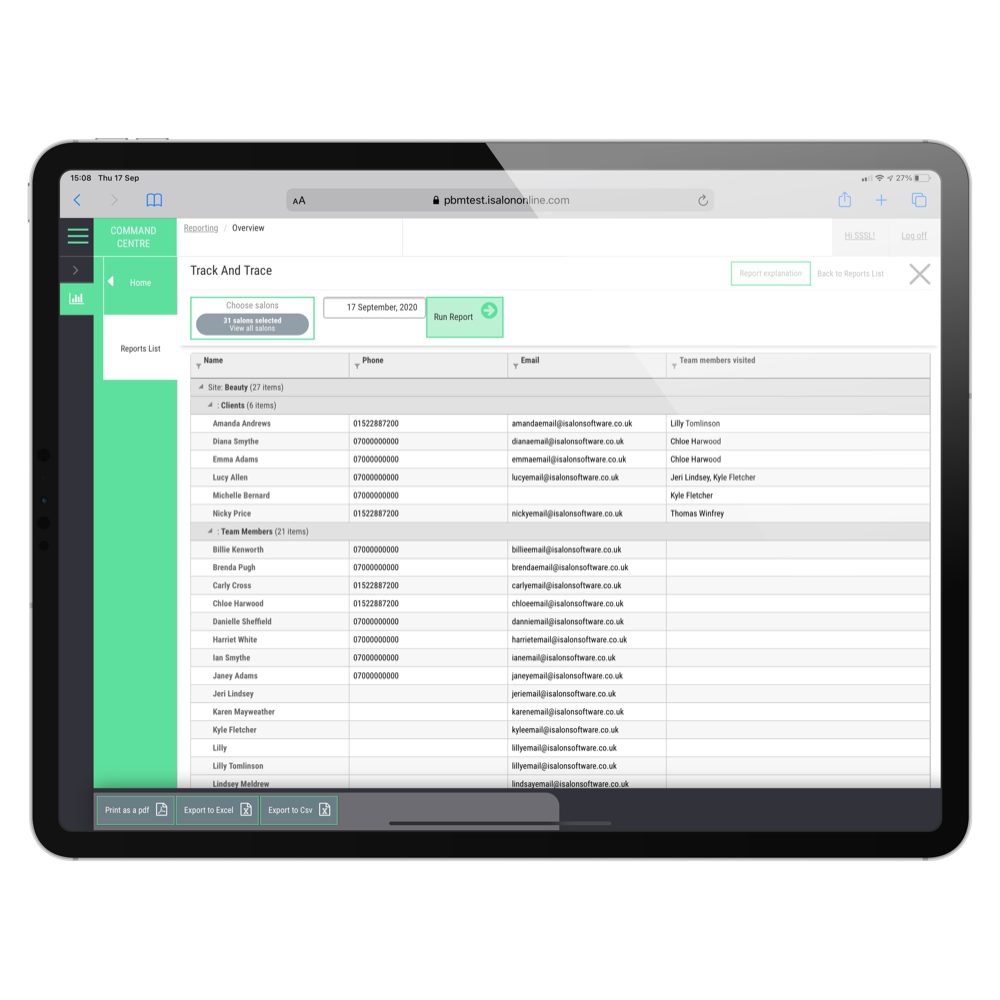 No more pieces of paper or lost forms – everything is in one easy to access place.
To alleviate no shows and to help with salon's forward booking programmes, within Command Centre, iSalon has introduced a deposit scheme, whereby salons can decide on the amount of deposit a client pays be it a percentage of the cost of the appointment or a monetary amount.
It's been proven that clients paying a deposit are much more likely to turn up for their appointment. Another timesaving and contactless function is email receipts are now available as standard. To reduce the amount of physical contact, clients now no longer receive a paper receipt, ensuring the experience at the till can be completely contact free.
This also enables salon owners to capture client data and if the client agrees, communicate with them at a later date, something that is extremely important at these times.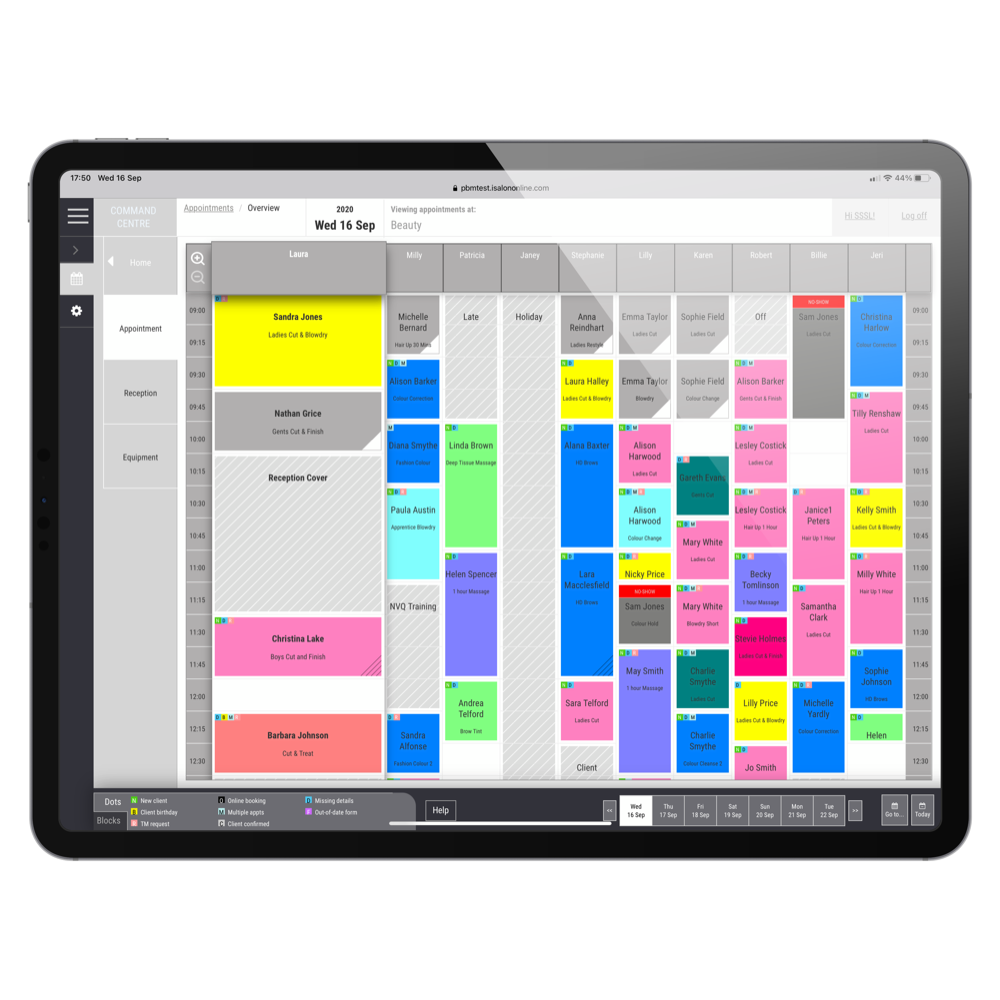 With its final new feature, iSalon now offers a 'Pay by Link' feature. Salons now have the ability to send an SMS to client's mobile phone with a link to pay. Therefore, clients can use their own device to pay for their treatment and avoid contact at the till with front of house.