WHO: Megan Danskine (Assistant Editor)
WHAT: Unite Global Session VI
Where: San Diego, California
Set in sunny San Diego in the city's urban playground the Gaslamp Quarter, the Westin hotel was host to this year's UNITE Global Session. The sixth assembly of the UNITE family, this year in its hometown of Southern California, also celebrated the brands 16th birthday. Guests flew in from all over the world, some from as far as Australia, to attend the event and be inspired by all the techniques, tools and creations they were destined to see.
Day 1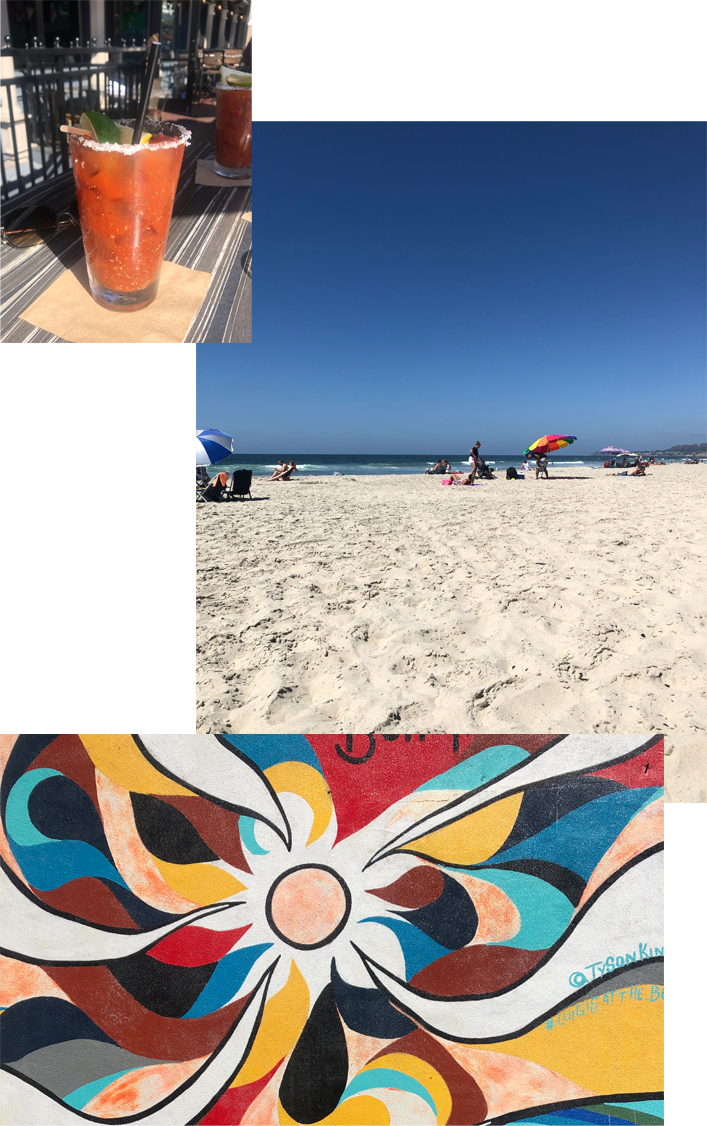 An early arrival slot meant we were able to explore the area a little, checking out some cafés (bars) and shops in the Gaslamp Quarter before heading off to sun ourselves on the lively yet laid back Mission Beach.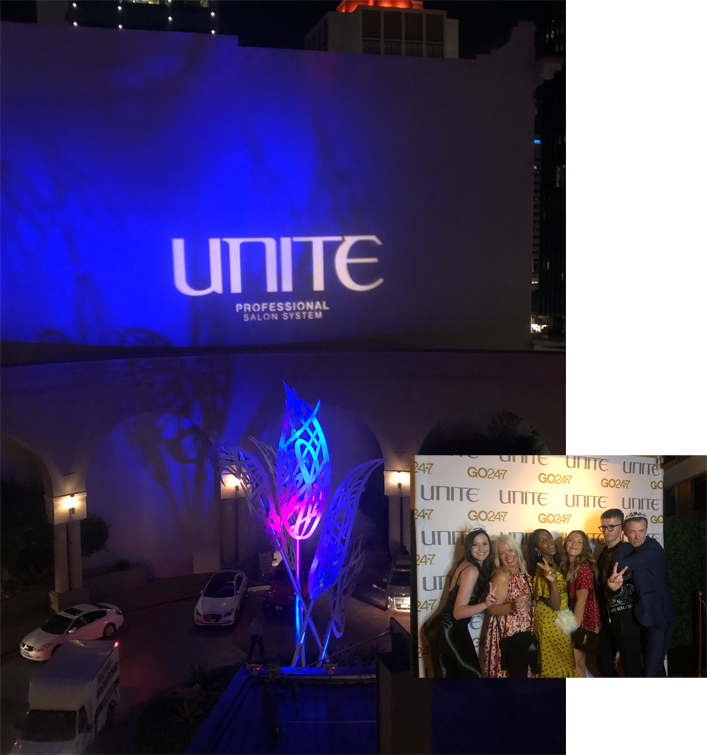 That evening was the UNITE Welcome Reception, a chance to mix and mingle with UNITE and the Global Artistic Team. Sweet Sixteen-themed (tiaras and everything!) the party was set under the stars and the fairy lights on the Westin's rooftop terrace. As the kick-starter for the Global Session the nibbles, drinks, dancing and of course photobooth did not disappoint.
Day 2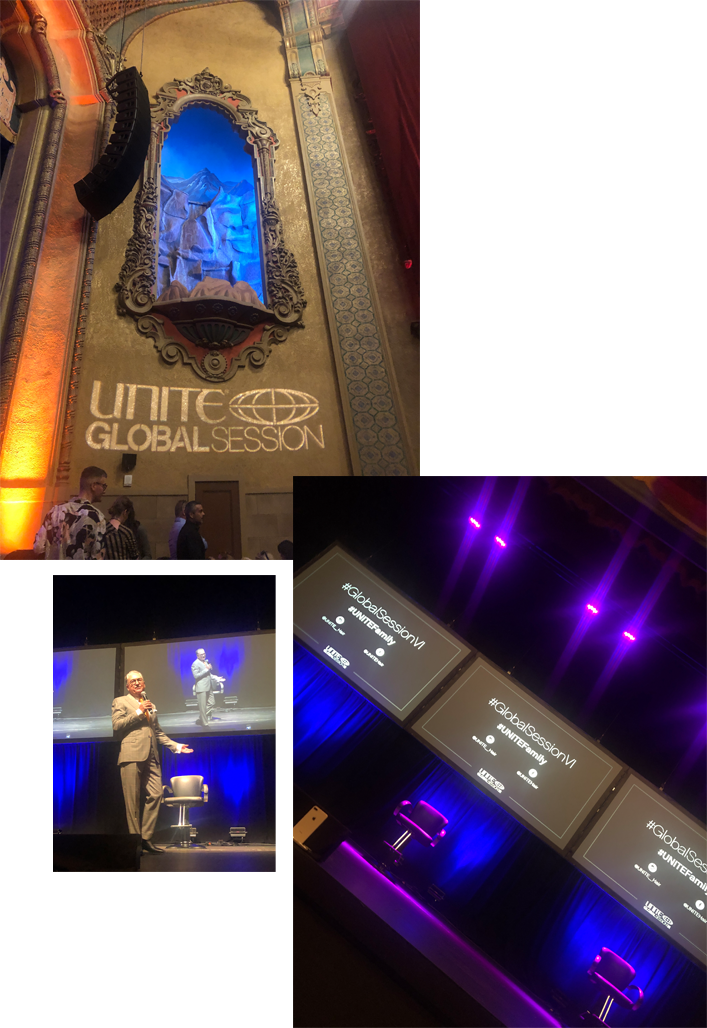 Global Session VI begins! Guests arrived at the historic Balboa Theatre for a jam-packed itinerary of cutting and styling inspiration and education. CEO and founder of UNITE and fellow Brit Andrew Dale (known as Dale) opened proceedings, welcoming guests and commenting on the special Unite milestone. "What makes this Global Session so special is that it's our 16th birthday! 16 years! Isn't that crazy! People thought I was crazy for starting a product company, said it would never work, but look at us now!"
First up on stage was Karine Jackson, Unite Global Creative Director Gary Baker and Diego Miranda beginning the conference with an Editorial Styling Session. Creating red carpet glamour looks, Karine advised the audience "Don't be scared of hair up! The hardest bit and the most important bit about hair up is getting a good foundation. Once you've got that it doesn't really matter what you do next. Think simply and break the look down and build it back up again…Learn the basics. Practice. This is our craft. Love what you do and do it well."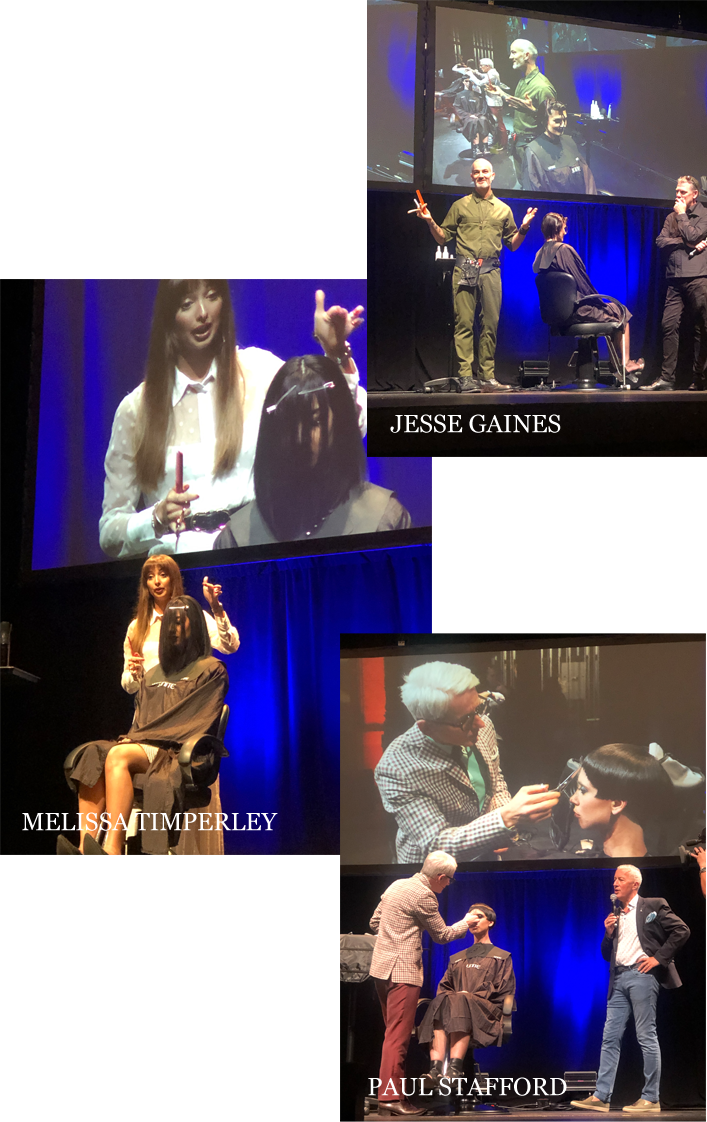 Next was a Cutting session from Paul Stafford, Melissa Timperley and Jesse Gaines. Questioned while working by compère David Drew, Jesse cut a short look with a razor blade and told the audience "UNITE 7 Seconds and U Oil is the perfect combination as a base to prep the hair for cutting with a razor."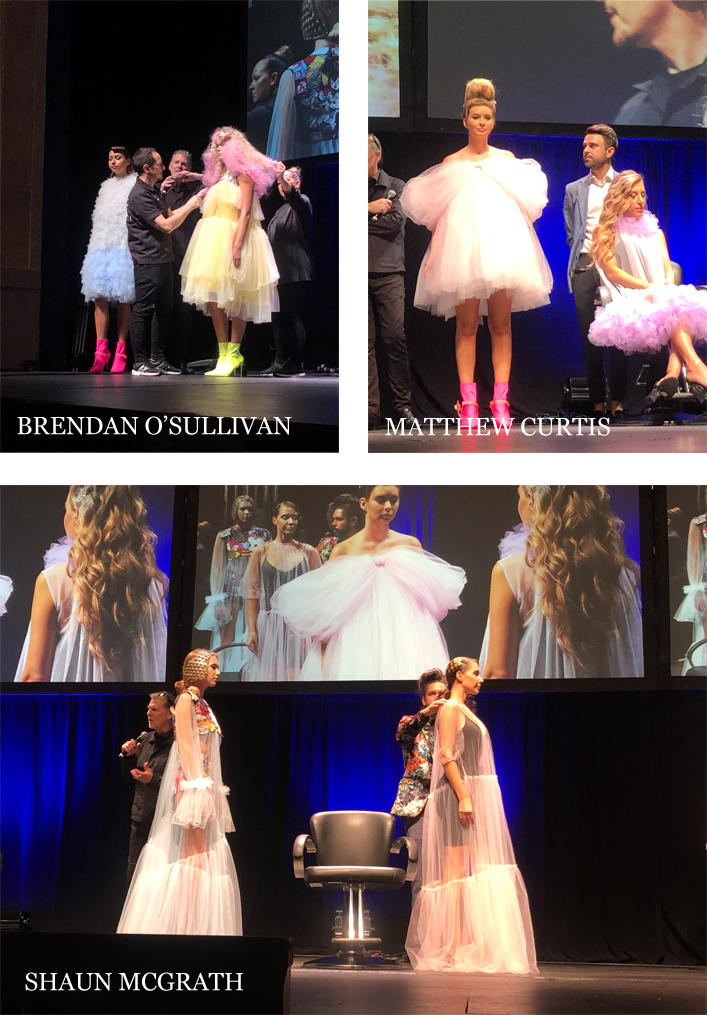 We were then treated to another Editorial Styling session with Brendan O'Sullivanhaun McGrath and Matthew Curtis. Meeting Shaun backstage before his stage slot, he told of how he shops for hair accessories in hardware stores and isn't "one to read instructions". Definitely somebody who thinks outside of the box, he worked up a look on stage by threading hair through pieces of metal to create something almost industrial. "My hairdressing is art for arts sake. I'm a hairdresser for me first and then for everyone else. I use shows as an opportunity to push the boat out and expand my skill set and create something different."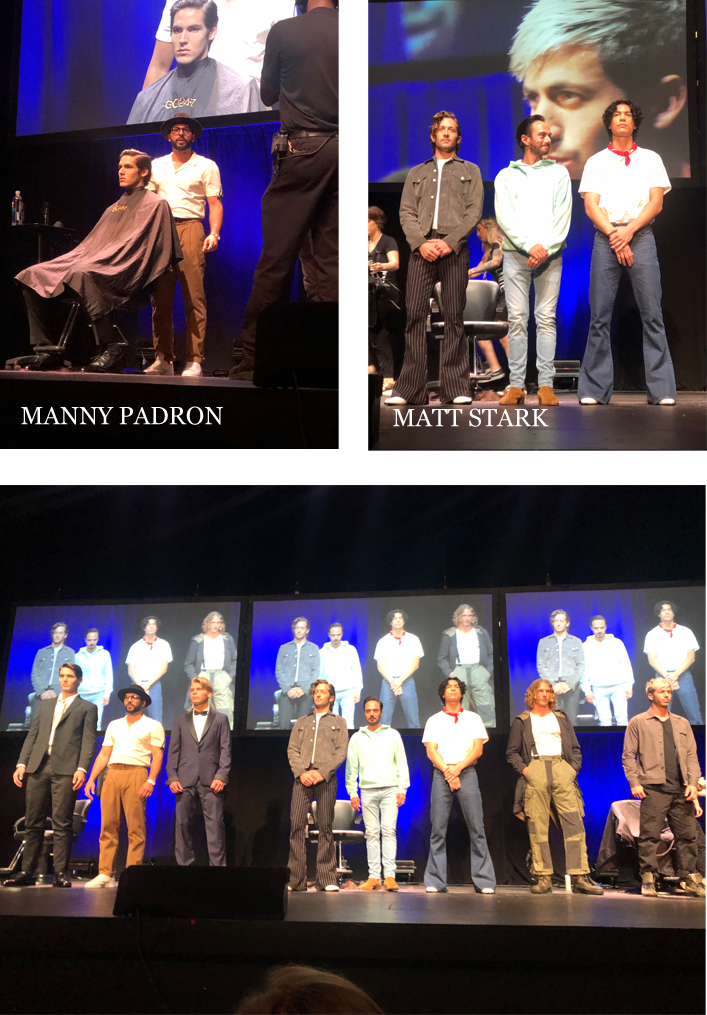 After a break for lunch, GO24•7 Brand Ambassador Manny Padron took to the stage along with Essex barber Matt Stark and Elle Majors from the US. Matt spoke about the products he uses every day, "I'm a real fan of the styling cream because you can build it up and it adds shine as well," while Manny talked about retailing products to men. "You have to genuinely believe that this product is going to work with their hair. They have something they need and you are giving them an answer for it. Remember that you are the professional. They're not a hairstylist. You are making professional suggestions. We can elevate the industry by using our professionalism to suggest the correct product for their hair type and what would work best for their lifestyle. Educate them, teach them how to style it at home. They're gonna thank you later."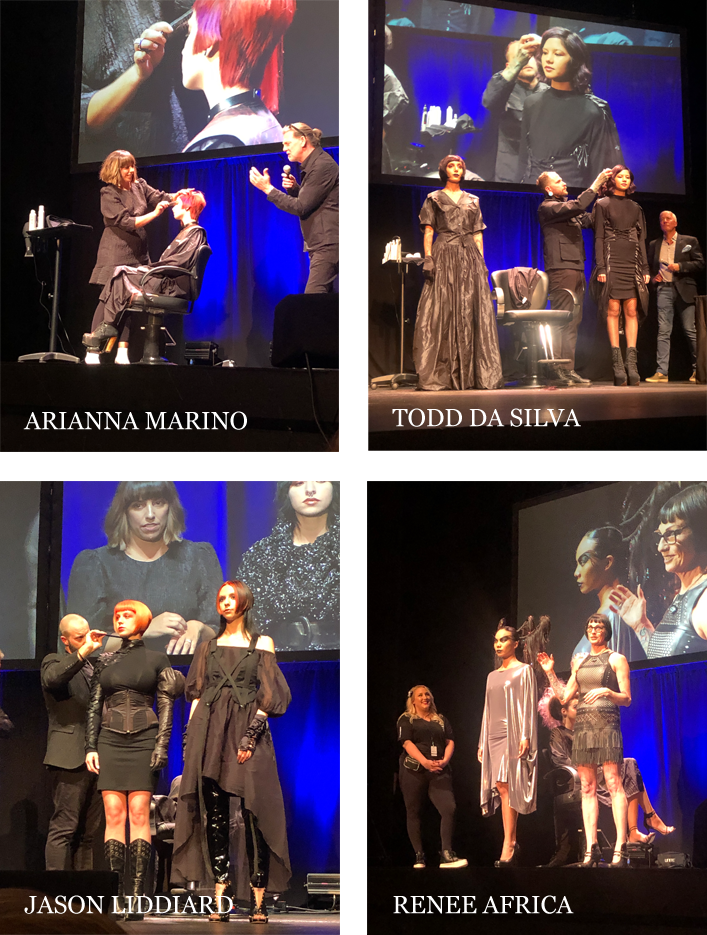 The rest of the afternoon featured another Cutting seminar with Todd Da Silva, Jason Liddiard and Arianna Marino, and a Editorial Styling seminar with Gary Baker, Renee Africa and Narad Kutowaroo. Then it was time for the evening bash; a huge Halloween party at Parq nightclub! Guests dressed to the nines in fierce and frightening costumes. CEO Dale came as Captain Hook! With drinks flowing and the music pumping he Unite family partied into the early hours.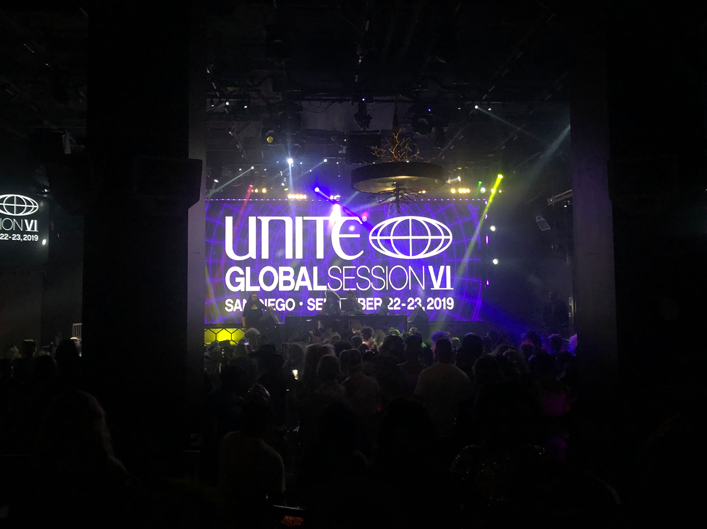 Day 3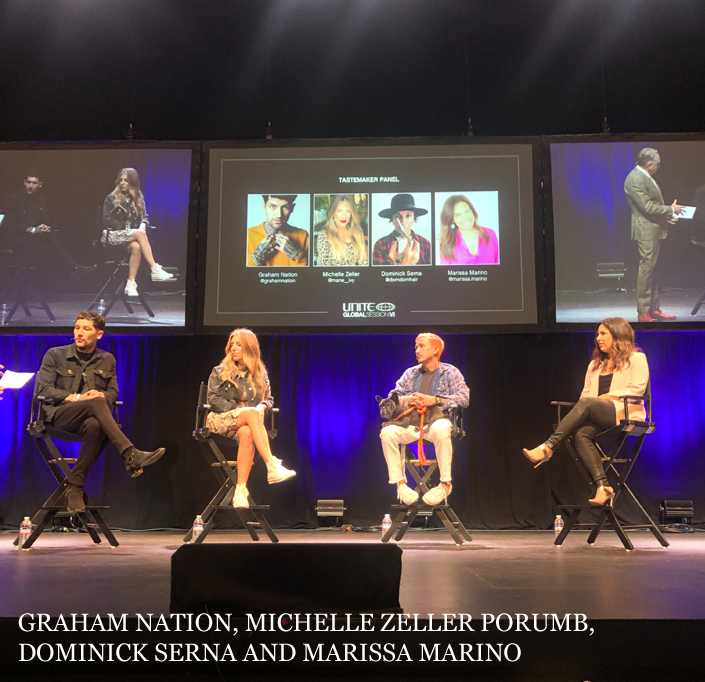 With a few sore heads in the audience, the second day of the UNITE Global Session VI kicked off with a panel of tastemakers; Dominick Serna, Graham Nation, Marissa Marino and Michelle Zeller Porumb, who talked about everything from work and home life to using social media to market your work.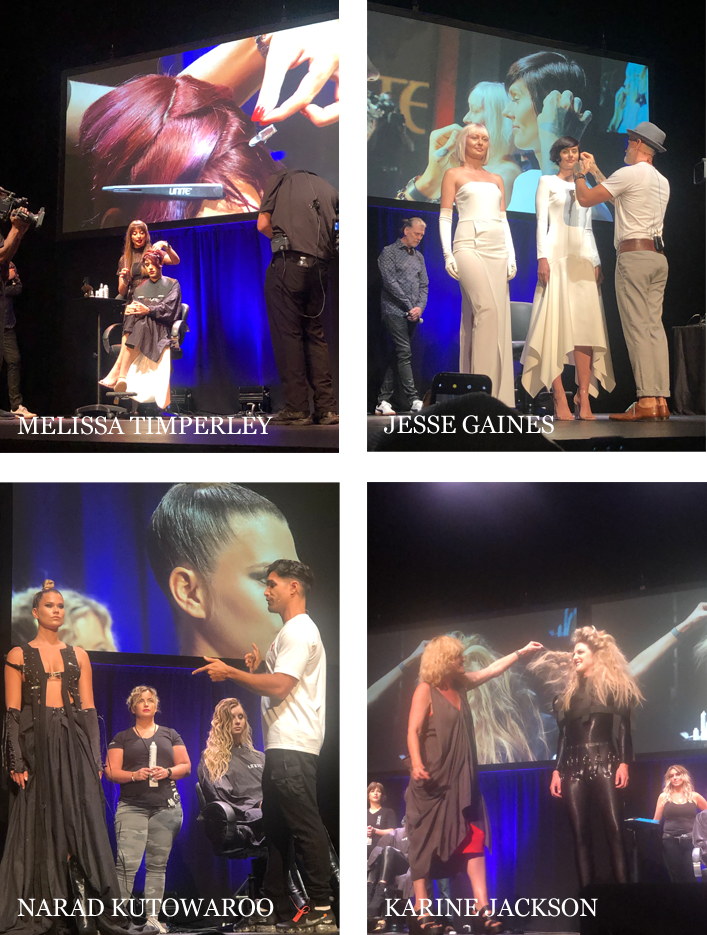 The rest of the final day featured more Editorial Styling and Cutting seminars from Unite Ambassadors and culminated in a stunning Avant Garde session with Shaun McGrath, Gary Baker, Renee Africa. Shaun McGrath created an absolutely awe-inspiring ocean themed look, fixing coral pieces to his model's hair before bringing out a ladder to add fish. The result? An almost three foot tall underwater masterpiece.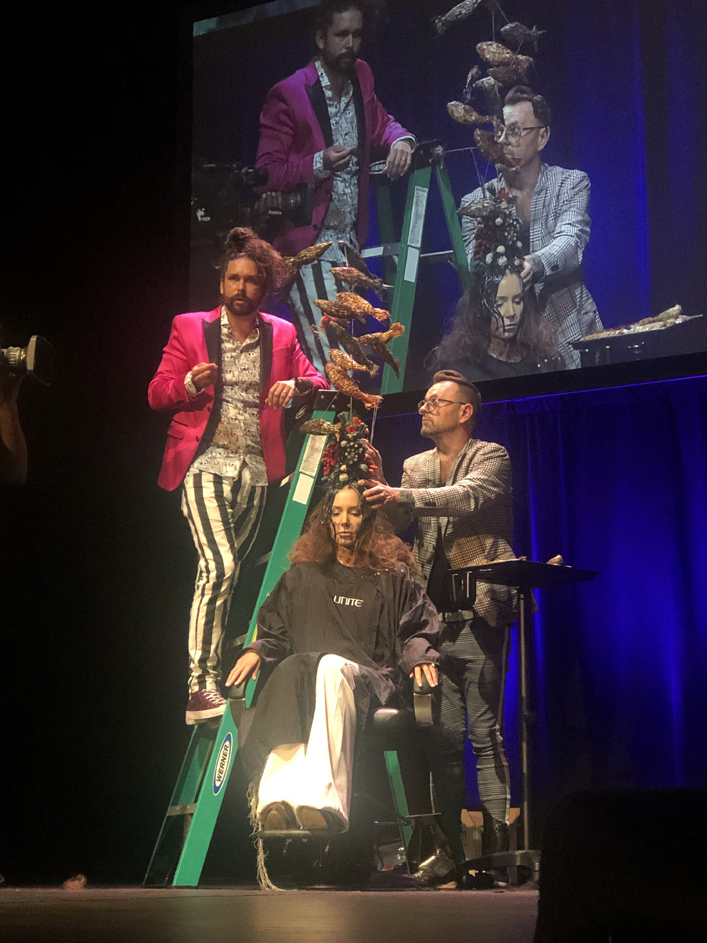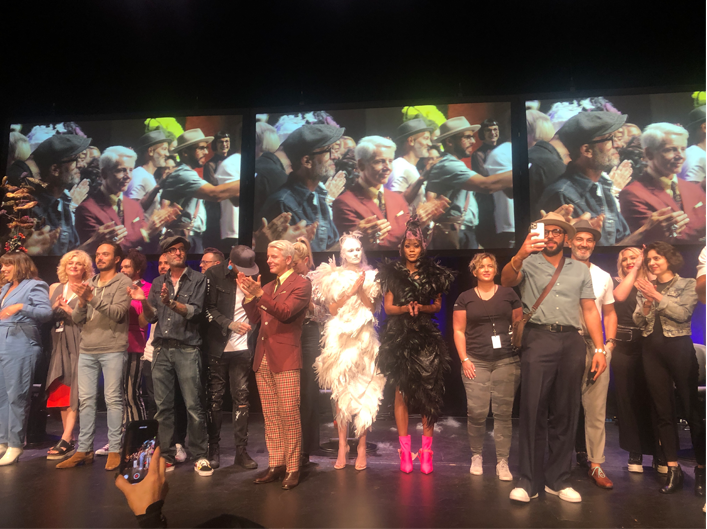 Bringing Global Session VI to a close, all the ambassors piled onto the stage in an eruption of cheers and applause from the audience for what was a truly an educational, thought-provoking and inspiring insight into the world of the Unite family. For even more insight, check out the recap video at the bottom of this post…until next time San Diego!