While many of us are opting for a stay-cay here in the UK, We've rounded up some of the best products for recreating beachy looks without the beach, and some of the top travel care collections for you to recommend to your clients!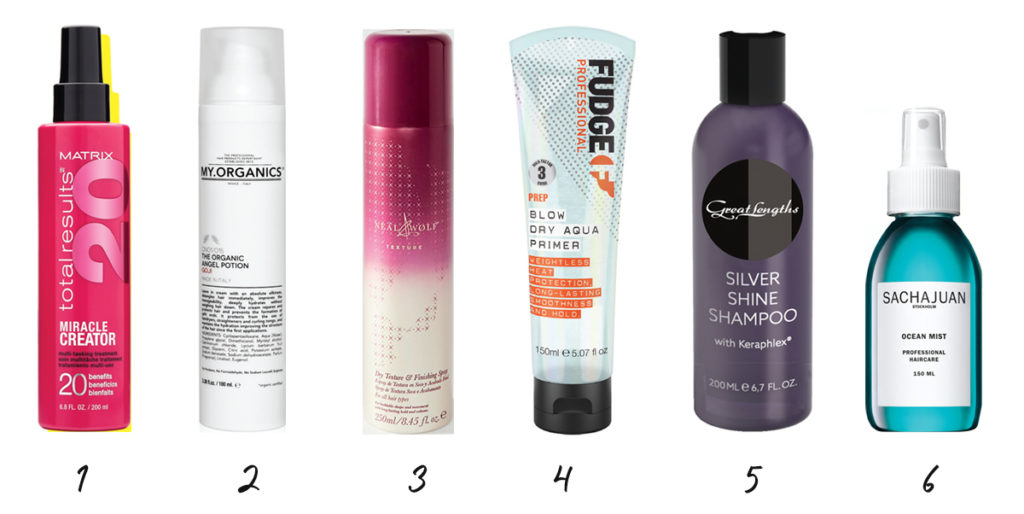 1. MATRIX Total Results Miracle Creator from Matrix is one simple spray that offers 20 incredible benefits in one easily transportable bottle. The versatile
multi-tasker treatment can tackle hair on the go, offering conditioning agents, and reducing frizz.
2. Angel Potion by My.Organics is a leave-in hair cream that provides many benefits in a single bottle. The cream detangles hair, improves manageability and deeply hydrates without weighing hair down. It also protects hair from heat styling and prevents the formation of split ends.
3. TEXTURE by NEÄL & WØLF is a
multi-functional dry shampoo and finishing spray, expertly created to help stylists achieve buildable shape and movement with long-lasting hold and volume. TEXTURE amplifies volume in fine or flat hair and adds definition to waves and curls.
4. The essential first step for the ultimate, long-lasting blow dry before a weekend away, Fudge Professional Blow Dry Aqua Primer has heat protection up to 230°C and creates loosely defined texture and hold with natural body and volume and a non-sticky, weightless feel.
5. Designed for hair extensions wearers, coloured blondes and natural blondes, the Great Lengths Silver Shine Shampoo is the perfect remedy to fading blonde hair and suitable for all hair types. The shampoo will banish brassy tones without damage or dehydration.
6. Achieving hair with a natural beachy look and feel is easy with SACHAJUAN Ocean Mist. It is suitable for all hair types and ideal for creating sea-swept styles and trendy waves. Ocean Mist adds volume, grip and texture to locks with a matte finish that feels a little bit like hair does after a day by the sea.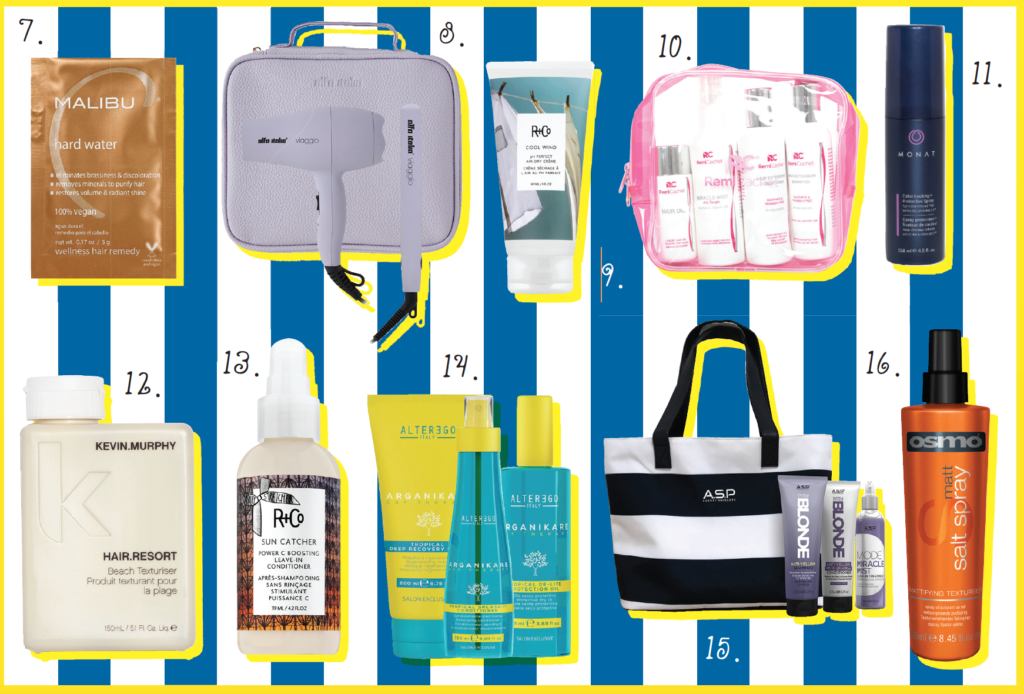 7. Staycations can cause many similar issues as holidays such as hair discolouration from sun cream, hot tubs and hard water. Malibu C's Hard Water Wellness Remedy sachets naturally remove hard water deposits and impurities, eliminating brassiness, discolouration and damage caused by mineral absorption to leave hair instantly softer and shinier.
8. Alfa Italia has got your travel styling routine with their latest Viaggio mini styling kits. With a tiny yet surprisingly powerful 1200w hair dryer and a mini ceramic styling iron that heats to 190°C, packed in a portable carry case. Available exclusively at Alan Howard in four summer soaked catwalk inspired colours for a limited time only.
9. R+Co Cool Wind PH Perfect Air-Dry Crème helps to tame hair and achieve gorgeous styles without the effort of blow-drying and styling. This unique, perfectly balanced cream hydrates, controls, tames and softens hair to ease the styling process, so that hair looks beautiful all day long. Perfect for busy breaks, this is ideal for anyone looking to tame frizz and style without heat tools.
10. Hair extensions need constant care, so Remi Cachet has a Travel Set to pop into a weekend bag ready to keep them looking their best and lasting longer. Just like the Aftercare Set, the travel set includes the full range of Shampoo, Conditioner, Miracle Mist for detangling and Hair Oil to add extra hydration, all in mini bottles.
11. For coloured hair, MONAT Color Locking and Protective Spray extends the life of colour by sealing the hair cuticle, which helps to keep colour molecules from fading during shampooing, whilst also shielding colour from UV rays. It's been designed to provide additional protection for hair prone to colour fading with the combination of key ingredients BOREALINE PROTECT™ and PROCATALINE™.
12. HAIR.RESORT by KEVIN.MURPHY allows you to create the iconic sexy surfer look that defines holiday hair. It's an oil free texturiser and finishing product in one, which allows you to squish and scrunch hair until you achieve just the right texture and look. Ideal for all hair types, it also helps to enhance and defines curls and provides long-lasting super strong hold.
13. Sun Catcher from R+Co is a leave-in conditioner rich in vitamin C and antioxidants to help protect hair from environmental aggressors and UV damage. It is formulated with Hyaluronic Acid, which attracts and locks in water molecules for nourished and hydrated hair. It's suitable for all hair types in need of protective nourishment, light hold and shine.
14. With fingers crossed for some summer sunshine, Alter Ego Arganikare Tropical is collection of haircare products designed to cleanse, nourish and protect against the damaging elements of the sun. Stocked by Sweet Squared, the range includes Tropical Rehab Shampoo, Tropical Deep Recovery Mask, Tropical De-Lite Protection Oil and Tropical Splash It Conditioner.
15. ASP Summer Bags contain everything your client needs to care for their hair while away. The
Anti-Yellow bag contains System Blonde Anti-Yellow Shampoo and Maintenance Conditioner plus Miracle Mist. Designed for bases 8+, System Blonde Anti-Yellow neutralises yellow and warm tones on natural or coloured blonde hair and enhance natural greys and silvers.
16. OSMO Matt Salt Spray creates tousled beach waves and gritty, matte texture. It's infused with sandalwood extract to moisturise and condition hair and improve scalp health, and bergamot extract to control the production of sebum. This spray is perfect for freestyle, full-bodied results, while remaining hair friendly.