My salon, MARKDAVID, is a new salon, which I opened mid-November 2019. I was looking to create an exciting place to work and after some research I found exactly what I was looking for.
A beautiful property became available in Stockbridge, Edinburgh, one of the city's most vibrant areas, surrounded by elegant Georgian and Victorian terraced houses, quaint cafes and trendy gastro pubs. Stockbridge is also home to Stockbridge Market, which provides jewellery, crafts and food.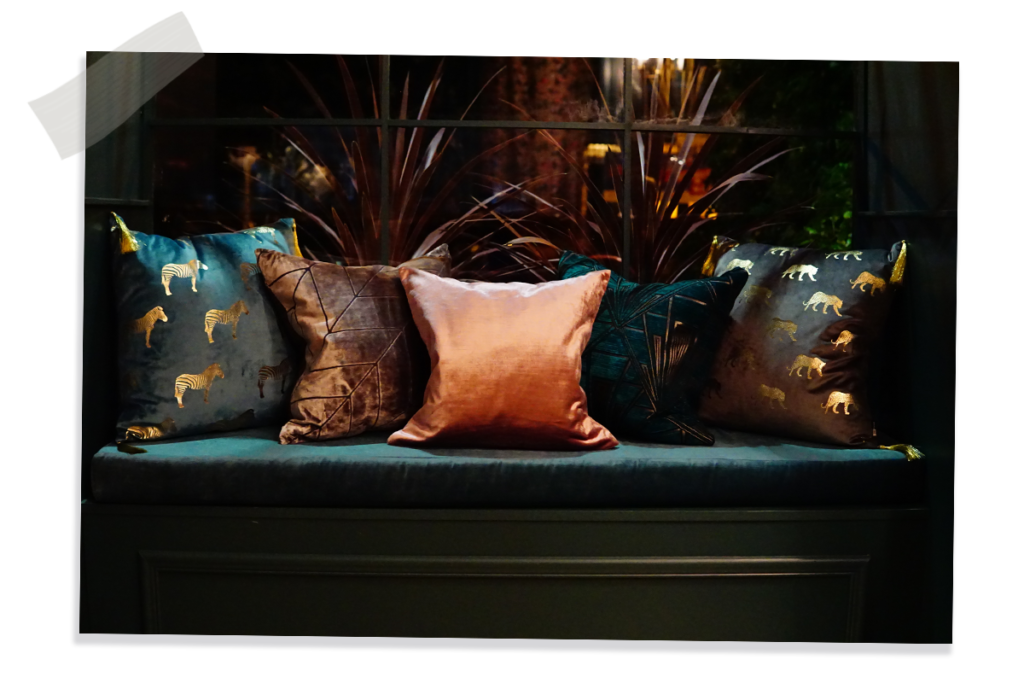 The beautiful and eclectic location was my inspiration, and my passion to open a new salon was instantly sparked. The area is one of the most sought after in Edinburgh and the space was a blank canvas that I immediately knew I could bring to life and make a success. From signing the lease to opening the salon it took under a month and since opening day, it's been a huge success.
We pride ourselves on being luxurious, aspirational, welcoming and friendly. For the team, working at MARKDAVID is not just a job, but a lifestyle, and for clients, it's not just a salon but a haven – somewhere they can have a truly exceptional experience, relax, indulge and be at one with themselves.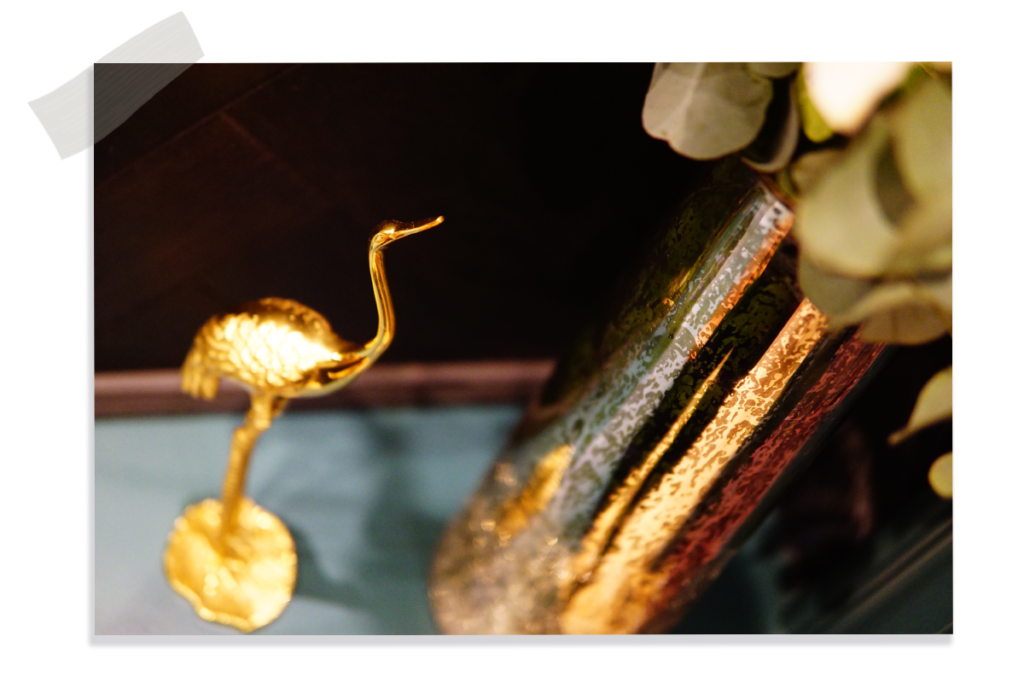 When designing the salon I had a vision in mind and firstly created a mood board with my ideas and colour schemes that I loved. I had many ideas for the salon, and I used my 21 years of experience of working in some of the world's best salons in Australia and the UK to help create my own space that I knew clients would adore.
I took into consideration client feedback, along with my own attention to detail and creativity to create a haven of relaxation in a luxurious surrounding whilst working within the budget I had set for myself.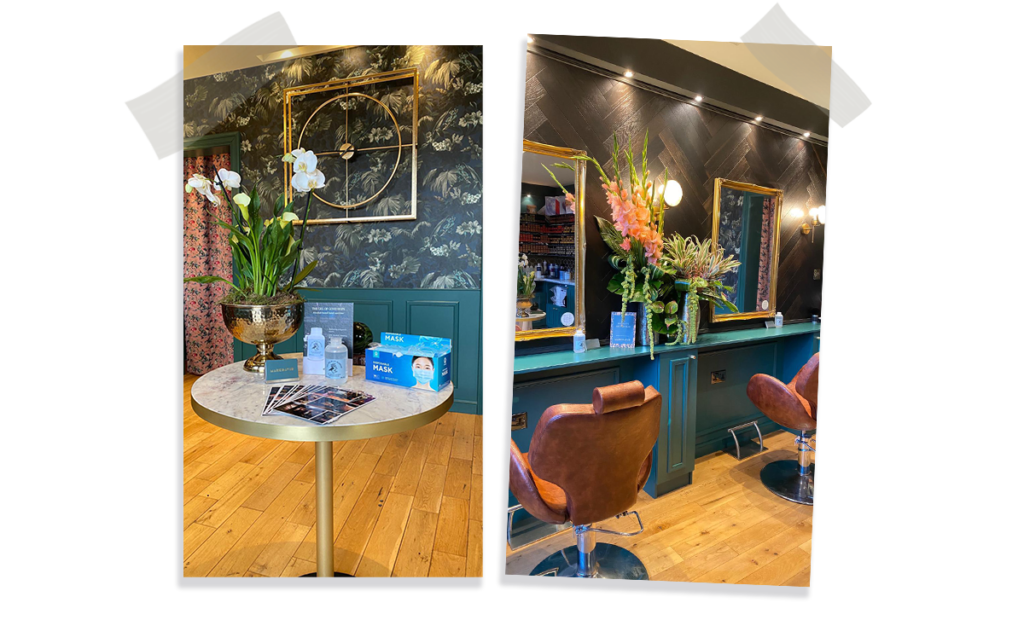 My inspiration and mood board had the vibe of an exclusive club or speakeasy. I wanted the salon to be reminiscent of the Great Gatsby era – elite, welcoming, aspirational and Edinburgh's best-kept secret! The aim was to inspire clients and instead of the salon looking like a salon, I wanted it be decorated and styled like a house, with a welcoming feel and eclectic aesthetic.  
I knew I wanted green to be the primary colour within the salon. It's a very luxurious colour and I thought it would work really well with the accents of gold that I wanted to have around the salon and it would provide the salon with a contemporary and elegant finish.
The use of green is a bold choice but actually it's the colour of life, renewal, finance and energy.  
The back wall is a statement wall, with floral/tropical wallpaper and is also panelled a quarter of the way up the wall. The panelling continues around the salon with above the styling stations featuring herringbone dark oak panelling, which compliments the dark green paint shade and styling stations beautifully and works well with the gold accessories, particularly our large golden vintage style mirrors at the styling station areas. 
I chose a very elegant colour palette and the marble lighting at the styling stations along with the marble worktops in the colour bar section of the salon add a new texture to the salon interior. The colour bar section is completed with brass tiling. This is another stand out feature in the salon and has an art deco feel, which links back to a bygone area of style.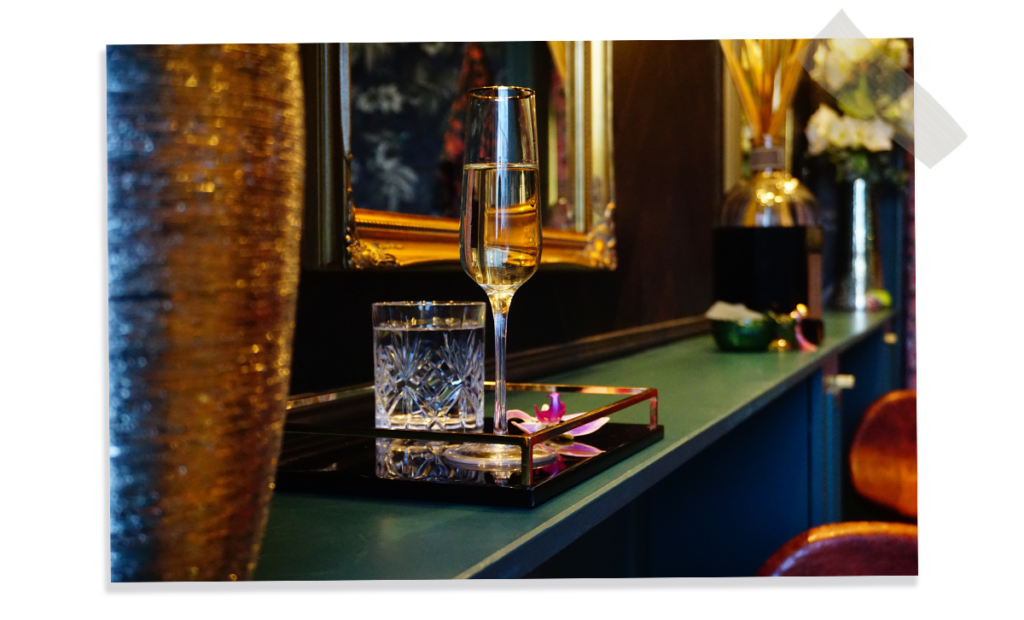 To break up the colour in the salon we decided to opt for brown leather styling chairs, which rotate backwards and can also be used for beauty treatments. These were purchased from Living It Up Salon and add further texture and introduce depth to the salon colour palette.   
The window space was completely empty prior to us refurbishing the salon and we decided to turn this into a sitting area with window seats and beautiful velvet and tropical cushions.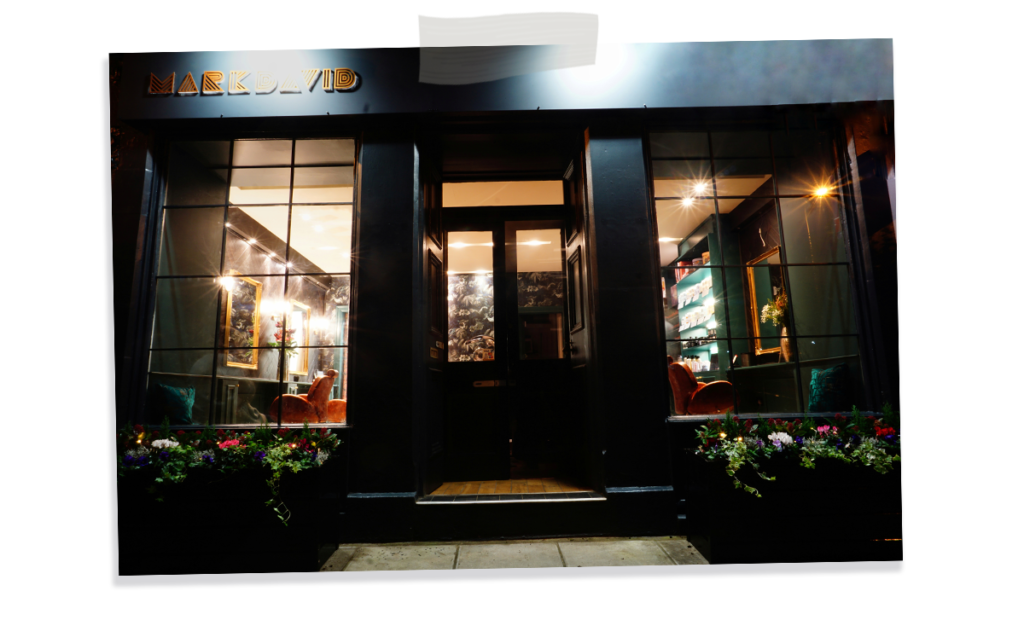 Client's sit whilst waiting for their appointment and are able to look out the large windows onto the beautiful area of Stockbridge, people watching and admiring the surroundings. 
Fresh flowers feature around the salon from a local florist, beautiful glasses, champagne flutes and gold crockery, inspired by Jonathan Adler, along with gold display trays that are used to deliver client's beverages on.
The products we chose to stock in the salon were taken into consideration, as they needed to complete our aesthetic. We selected Wella colour and Davines wet and styling products. Davines for us was a brand that was not just about hair but also about aromatherapy and sustainability, and clients always compliment how it performs and the beautiful aroma it gives out in the salon.
We also just recently started to collaborate with two candle companies that fit our brand and share our ethos. We love having the candles situated around the salon and lit for clients to smell all the different aromas.
Our design really does draw in clients. From the outside, clients can see into the salon windows and can see our tropical wallpaper and the Japanese silk kimonos hanging up that we provide to clients. Outside the salon we also have been working on our garden.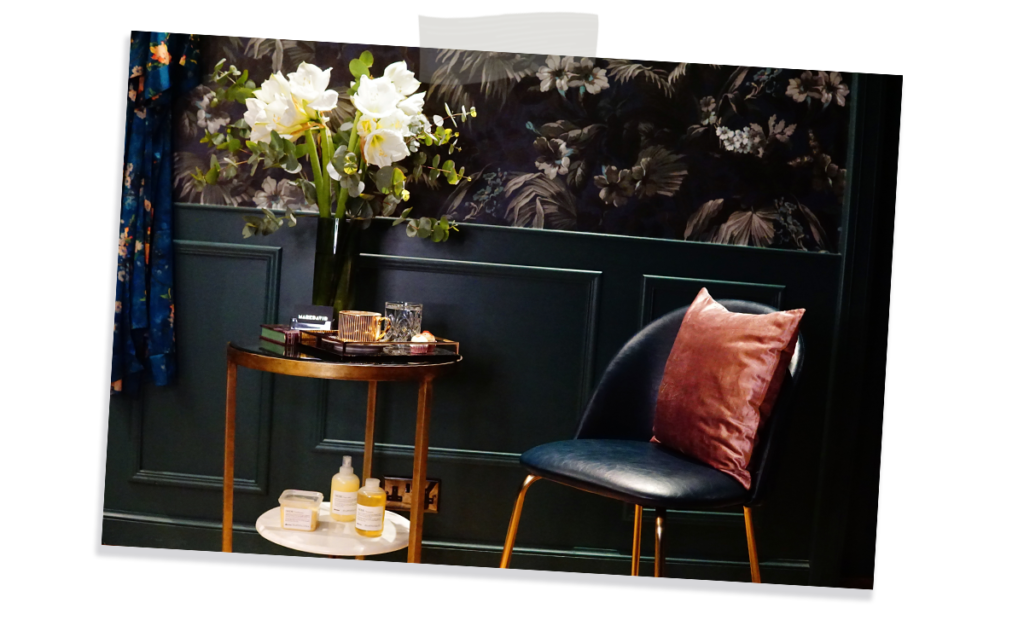 We have an array of brightly coloured and fresh flowers and also have a bench for clients to sit on whilst they wait to come into the salon for their appointment. We also recently added a red rope outside of the salon, this again provides a really exclusive look to the salon, which clients have loved and have passed many comments on.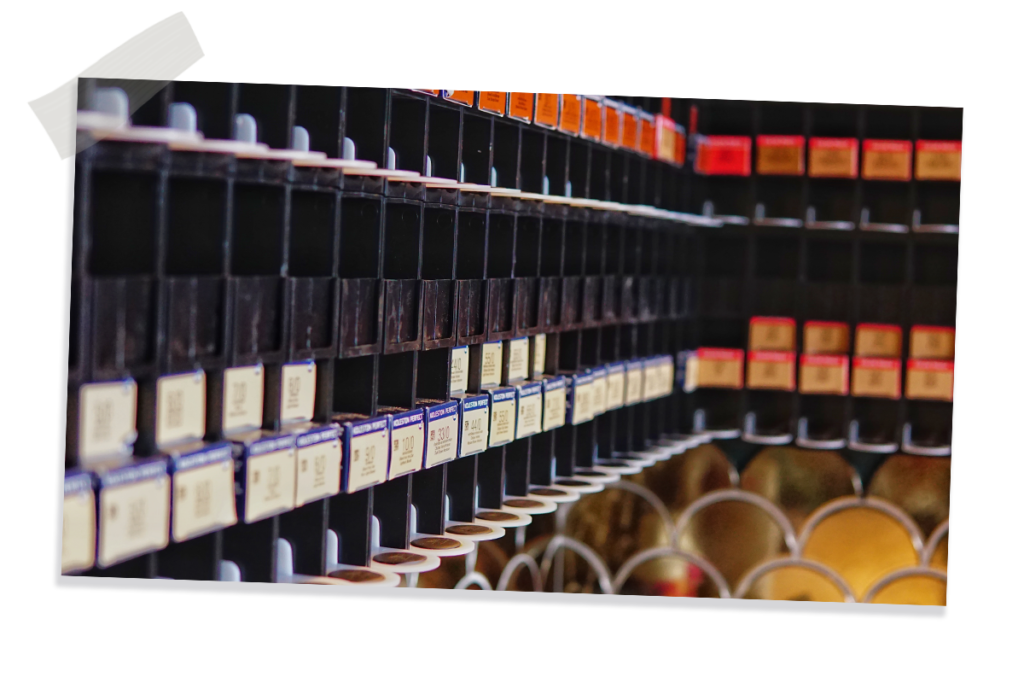 When designing a  salon I think it's incredibly important to think of how your colour scheme will make your clients feel, the furniture and lighting and if this will make your client feel the upmost comfortable during their visit at the salon and also your extra touches – crystal glasses, crockery etc. These all add to the clients experience and make them want to come back.