As we head into a new season it's the perfect time to chat to your fashion forward clients about switching up their styles. Talking trends can be a great way to keep your clients coming back for more, as they see you as an authority on which men's looks are currently in fashion, so you need to be in the know. Here four top men's hairdressers give us the low down on longer lengths and short styles in the coming season. 
"I think everything is going softer for 2020, there will be a much bigger emphasis on texture. I think there are a lot of influences coming from the k-pop world and guys are really experimenting with their looks. I still see hair being shorter on the sides but with much more length on top. I also see guys going for longer hair in general, the mullet toyed with a combat last year and although I don't see it making a comeback in its original form I think elements are trickling in to modern techniques.
I think you should be ready for anything, the consumer is much more knowledgeable and direct in their wishes so I see lots of new looks being born, I'm really starting to see my gents coming in very informed in the looks they want but I'm preparing to give the right guidance to make it work for the individual.
I think particularly in London I'm seeing so many different models hitting the runways and the traditional Abercrombie and Fitch guys having some serious competition, there are so many different guys in town now from all walks of life and I for one am really excited to see what 2020 brings." – Jonathan Andrew, Brand Ambassador for Fudge Professional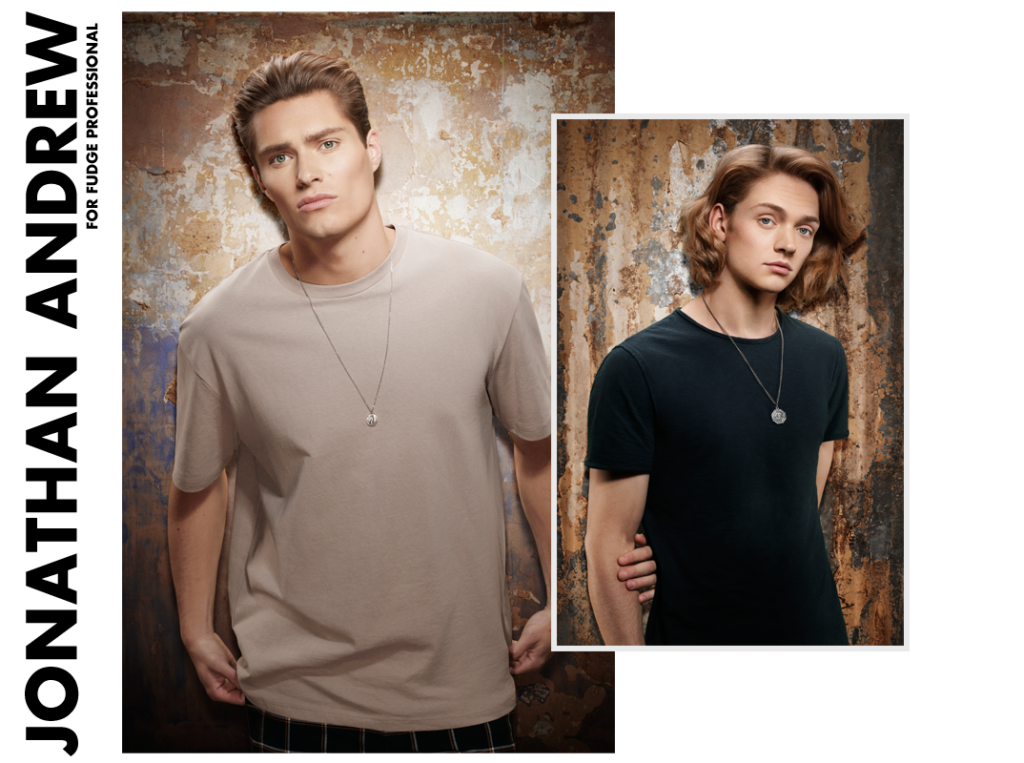 "Men's hair has undergone a bit of an evolution process and in 2020 I believe we can expect to see strong influences coming from previous decades, in particular the 1960's and 70's. During this era, hairstyling and grooming for men began to rise in popularity and this was no longer just a market for women. Individuality was celebrated and encouraged during this era and I think this is one element of the 70's that is most definitely recurrent in 2020.
Longer hair for men emerged in the 60's and evolved into what we know as the mullet in the 70's. Today we have access to so many amazing tools and resources to help us create texture and styles reminiscent of the 70's and think 2020 is the year to truly unleash the potential of this.
In this new decade, hair will be stronger and mostly mid-length but working with lots of movement and strong shapes. A return in longer length can definitely be expected and this contrasted against the traditional fade is a look that was touched upon during 2019 but 2020 will see this style in the spotlight.
Longer lengths with slightly disconnected pieces to encourage texture and movement are another look to take note of for 2020. The epitome of 70's style, the shag is an iconic symbol of this decade that transfers well into 2019. The laidback, deliberately messy vibe of this look really interests me and the use of layering and varied styling is a perfect pairing. For this style, the cut is key. Layers are required to frame the face and allow that 'shaggy' texture. Low maintenance and effortlessly understated this look is easy to keep up with and requires little maintenance.
Texture and that 'undone' look are also set to be popular during 2020. Add texture with products like sea salt and thermal styling for longer hair. For shorter lengths, use a clay wax to add a textured edge to your style. Clays and wax will help you get inside the hair and create innovative shapes with defined texture for an on trend look." – Ross Charles, Owner of Ross Charles Hair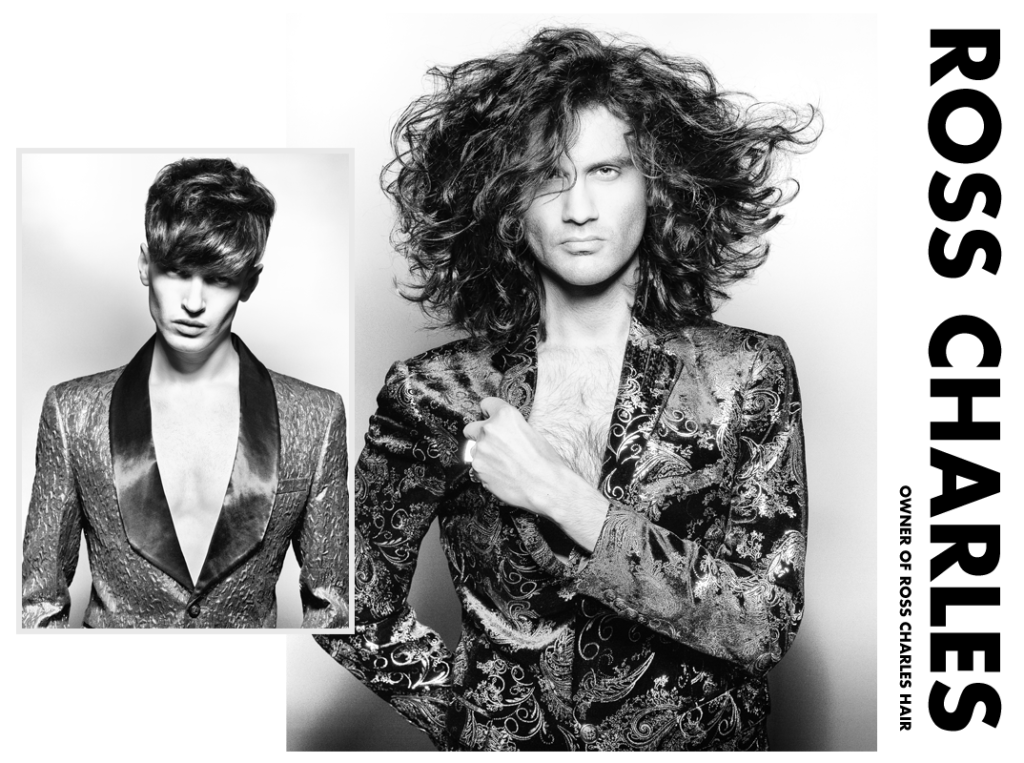 "Currently and coming into 2020, men's haircuts are becoming tailored but longer. Precision cuts are also incredibly popular, however, they are not so barbered and have an effortless structure. I think what's next for men's hair is strong structured looks with movement and expensive, rich looking hair – not hair that is out to shock." – Jim Shaw, Owner and Director of TONI&GUY Billericay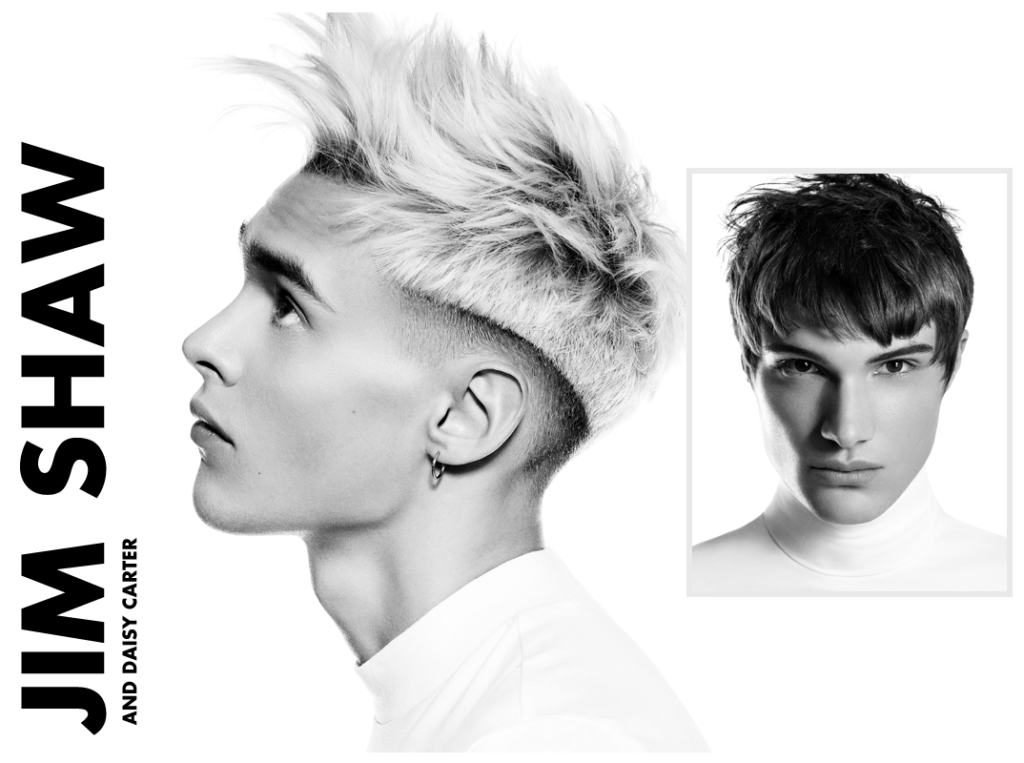 "A look at the catwalks show that long layers are back – think shoulder-length hair with movement, and grown-out crops with soft texture. Natural, direr textures are continuing to be popular and this season it's all about encouraging your natural texture rather than fighting against it.
The quiff is the one style that never goes out of fashion – and this season it's at the forefront of fashion with a bang! Whether it's Elvis or Morrisey that is the inspiration, the 2020 version is all about keeping it soft, with subtle just-got-out-of-bed floppiness and encouraging your natural texture and movement." – Joe Mills, Founder of The Lounge Soho and Joe and Co.