In search of premium ingredients that can rejuvenate hair, Leyton House Professional turned to the Chihuahua Desert in Mexico, where unique plants have adapted their physiology to the extreme conditions.
Carefully crafted to meet the needs of you as a professional hairstylist, and your clients, Couture Care is a luxe salon range divided by key hair concern and reinforced with Rejuvenation Complex that is free from ingredients that may be harmful to our hair and our planet. All Couture Care products contain natural botanicals and are proud to be silicone, sulfate and paraben free.
"Rejuvenation Complex contains Date Palm Fruit extract for volume, curl retention and anti-aging care, Rose of Jericho for smoothing and moisturising, and Silk Amino Acidsfor strength and colour care"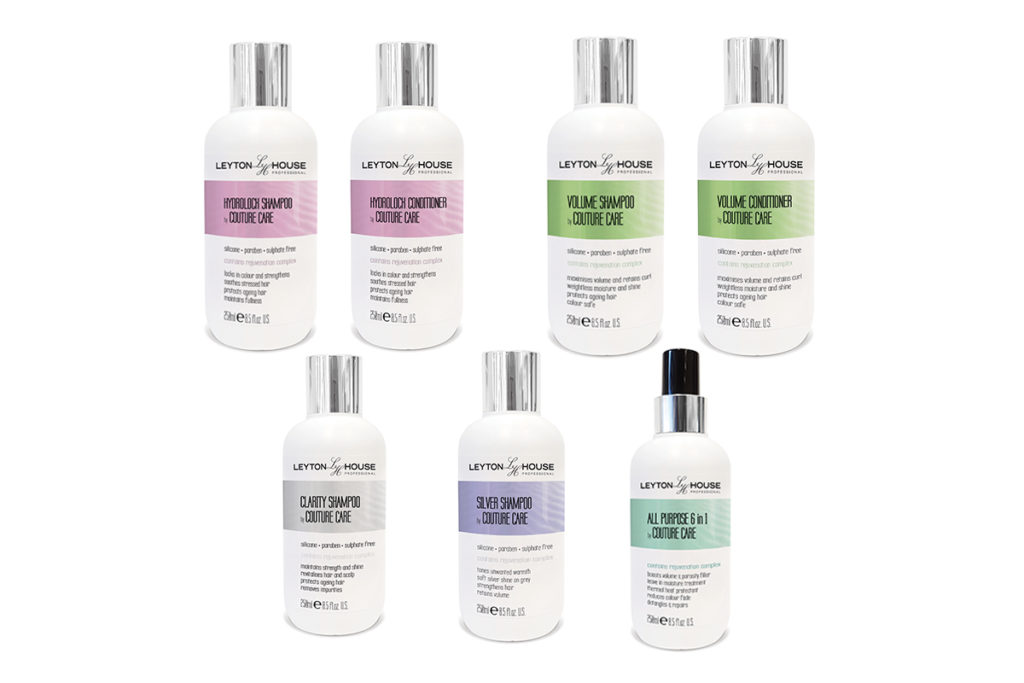 IN THE COLLECTION:
Couture Care Hydrolock Shampoo and Conditioner
Lock in new and existing colour with this creamy and luxurious salon professional hair care duo. Hydrolock delivers potent anti-aging and soothing effect, protecting stressed hair and helping to retain moisture.
Couture Care Volume Shampoo and Conditioner
This lightweight pair will maximise volume and retain curl. Its advanced formulation delivers strength and fullness to limp hair while smoothing the cuticle and increasing hair diameter.
Couture Care Clarity Shampoo
This deep cleansing shampoo removes impurities and product build-up leaving the hair and scalp feeling fresh and clean. It prepares the hair for optimal colour penetration, and enhances professional hair colouring systems.
Couture Care Silver Shampoo
Designed to gently tone unwanted warmth in natural or coloured hair, this advanced hair care formulation strengthens hair and smoothes the cuticle for long lasting shine. Helping to retain the hair's volume and fullness, enhancing professional hair colour and natural tones, it also imparts soft silver shine on grey hair.
Couture Care All Purpose 6-in-1 Spray
This multi-purpose cream spray promises to rejuvenate hair in six ways. The leave-in moisture treatment will protect from thermal heat, reduce colour fade, detangle and repair, fill in porosity and boost and bring hair back to life.
Find out more about Leyton House Professional's Couture Care collection… WWW.RDR.LINK/HA040