The Joi of virtual learning!
The JOIful team of professional JOICO trainers and dream-team of Guest Artists are ready to deliver exciting, accessible learning to the comfort of your home with JOICO Education Online Classes.
The easy-to-follow classes will cover everything from volume inspiration and grey coverage to corrective colour sessions and even a pub quiz or two! Plus, there is loads more! Whether you're a stylist, salon owner or simply searching for inspiration – everyone is welcome!
With JOICO by your side, you'll have everything you need to grow your salon business and expand your artistic horizon.
The online digital education will take place via ZOOM and can be accessed via any smartphone, tablet or laptop by simply downloading and registering with the app.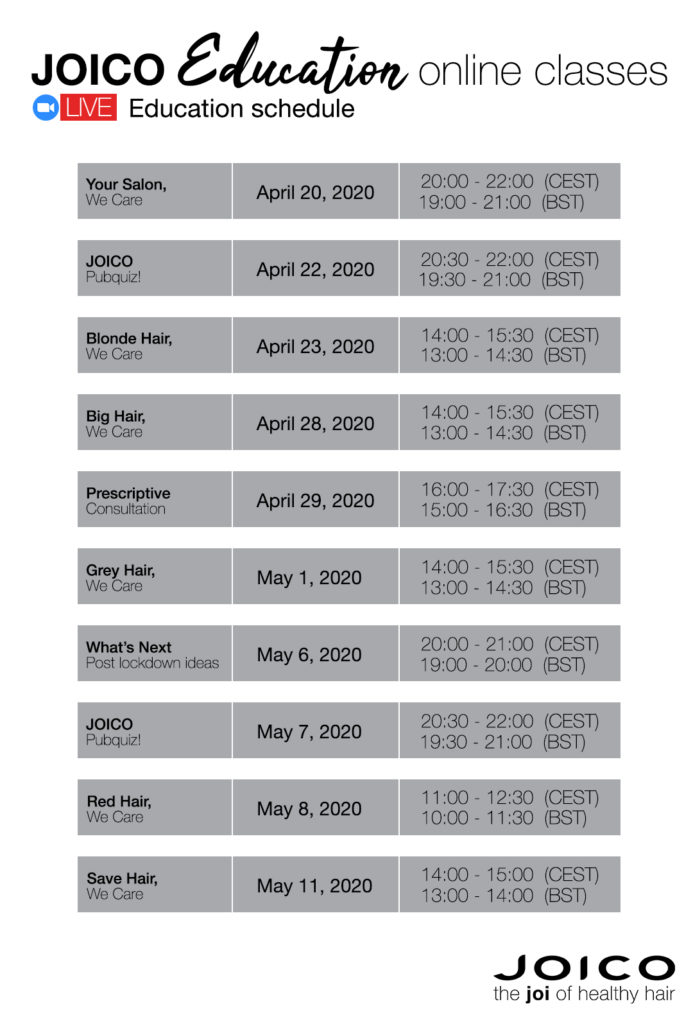 For those interested in accessing and attending the new digital webinars please visit http://www.joico.eu/joico-education-online-classes/ and simply click on the webinar of your choice.