With Christmas round the corner, excitement is about parties, Christmas lunches and family gatherings.
But with the stresses of choosing the right dress and presents, your clients don't have to worry about their hair thanks to Hairdreams!
Looking party ready has never been easier, with a range of looks to take your client from desk to dancefloor. "This party season it's all about polished looks, turning up the glamour and having fun," says Sarah Sullivan, Hairdreams UK technical consultant. "Clients want styles that will turn heads but are easy to create and easier to maintain. These styles are effortless but glamorous."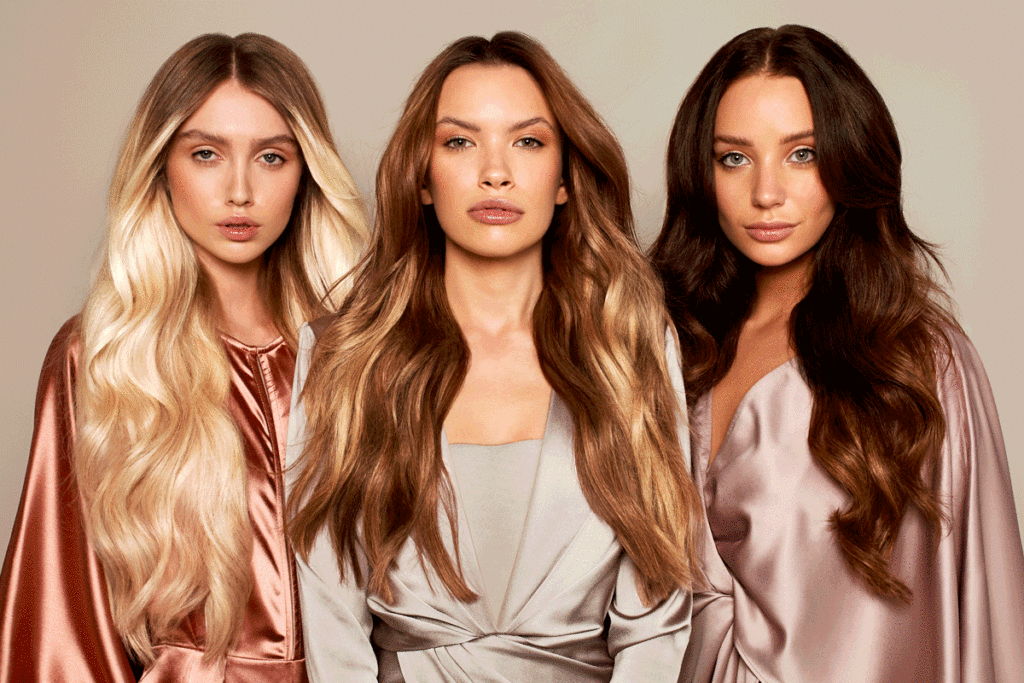 These looks epitomise party perfect styling – here's how to get the look.
1 Long blonde
Quikkies and Secret tape-in extensions were applied to fine, long hair, adding volume and depth. Hair was then set on heated rollers for voluminous, bouncy waves. PH Shine Spray was spritzed through the hair for hold and shine.
2 Ombre
Root Shadow Nano bond extensions were combined with Quikkies tape-in extensions for a natural look. Hair was blow-dried then pin curled and left to dry. Hair was then teased using PH Shine Spray for a luxurious finish.
3 Brunette
Using a selection of Quikkies and Secrets tape-in extensions from the Root Shadow colour range, long hair was given extra density in just two hours. Medium-sized sections were then tonged on large barrels for a soft wave, then finished with PH Shine Spray for a glossy finish.
The products
Quikkies tape-in extensions offer a fast application within minutes, making it the perfect express service for salons. They come in more than 40 colours, and 20-60cm lengths. The tapes add extra volume to fine and thinning hair.
Secrets tape-in extensions are completely invisible, and mimic the hair growth for a natural finish. They are available in 13 colours and 12" and 16" lengths as well as the popular Root Shadow range.
Nano bond extensions use the Laserbeamer Nano Technique, which means up to 100 strands can be added in just 20 minutes. They are available in eight hair lengths and 40 colours, including the Root Shadow range and can last for up to six months.
PH Shine Spray neutralises the pH level of the hair after shampooing. It closes the cuticle, offers hold and gives a brilliant shine. It also has an anti-static effect that prevents flyaway hairs.
Credits: Hair: Hairdreams UK Creative Team – Charlotte Boyes, The HIVE Leeds; Josh Smith, Rush hair & Beauty London; Stuart Whitelaw, Mesart, Claire Brahim Hair Business of Penarth and Cowbridge; Sarah Sullivan, Hairdreams UK technical consultant.