It's Olá from KAO SALON DIVISION as salon partners get down to business in Portugal.
Nestled into the cliffside, overlooking the glistening Atlantic Ocean, the Tivoli Carvoeiro Algarve Resort was an idyllic and impressive setting for KAO Salon Division's long awaited, much anticipated fourth HUB Network 2022.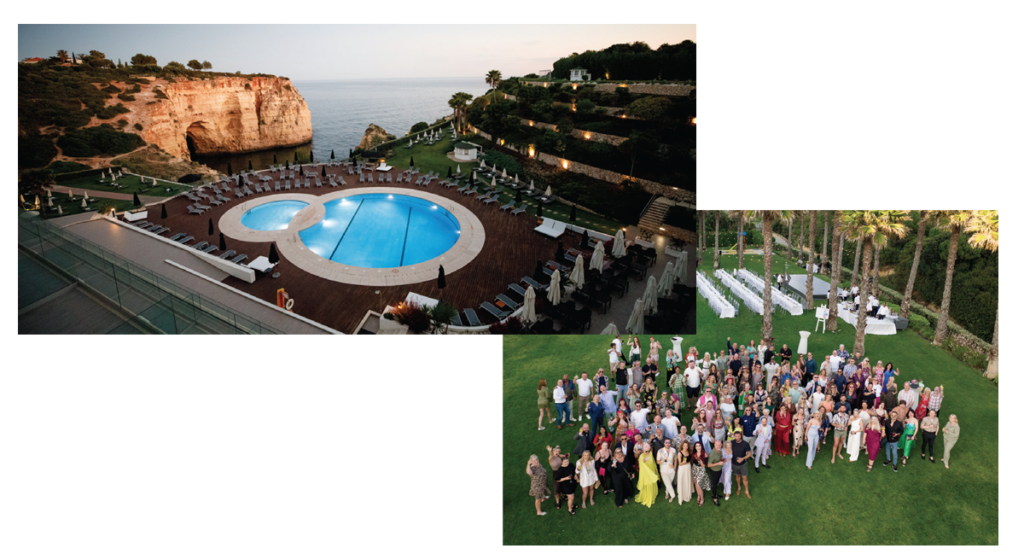 Making a welcome return, this hugely popular event welcomed over 150 guests all looking to add value to their business, to build their brand and achieve their business ambitions. They came to network, share ideas and challenges and learn from each other and this year's two day programme certainly delivered with a stellar line-up of presenters bringing their relevant expertise and passion to the room.
Day One got underway with a warm welcome from General Manager, KAO Salon Division UK, Ireland & South Africa, Julie Winchester and Director of Sales, Mitch Lucas.
A powerful presentation from global keynote speaker Charles Marcus opened proceedings with "The Business World is Evolving: Are You?" – sharing with delegates his cutting edge business insights and reminding them that "You are not only a hairdresser. This is a noble industry and the greatest industry in the world."
Next up was industry business guru and Managing Director of London's Richard Ward Hair & Metrospa, Hellen Ward with her advice on "Future Proofing Your Salon Business" – a straight-talking session on the challenges salons are facing and with an ever-changing business landscape how to deal with it.
After lunch, industry disruptor and owner of the Not Another brand, Sophia Hilton, looked at 'Toxicity Within the Salon' – a colourful conversation around the change in culture and people's behaviour and how to react and deal with this in salon.
Inspirational speaker Anthony Bennett closed the first day with a moving session "Showing Resilience throughout Adversity." There wasn't a dry eye in the house as Anthony recounted his childhood illness and near death experience and how he has used that to power good things in his life.
The first day of the HUB network finished in true Portuguese style with traditional food and music which guests enjoyed whilst networking, relaxing and attempting to folk dance!
After a lively opening from KAO's Director of Education Irene Meikle which involved everyone doing the conga, Day Two kicked off with Chief Executive of the NHBF, Richard Lambert delivering an informative session on 'The State of the Industry' looking at the skills and recruitment challenges currently being faced. Some very telling data caused an emotive reaction and lively debate around the room!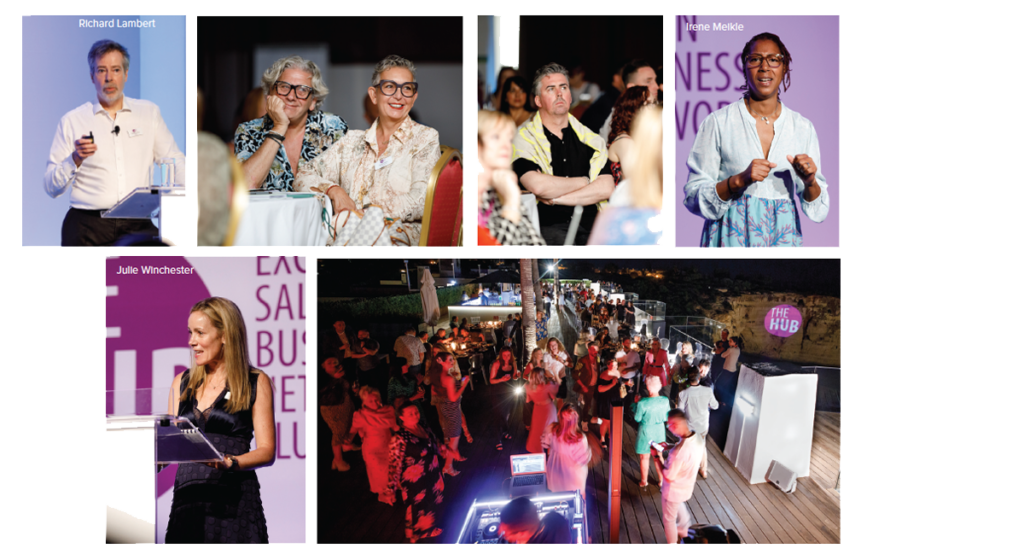 Next up Penny Etheridge shared her story on "How to Turn an Impossible Situation into a Success Story" with her 'Agile Thinking' presentation.
After lunch there was a creative treat in store! Vin + Omi are conceptual artists known for their sustainable fashion and other philanthropic projects including collaborating with Prince Charles and using nettles from his Estate to make textiles for one of their shows. One half of this exciting duo, Vin commanded the stage exploring the vital importance between 'creativity and sustainability' in a fascinating and uniquely inspiring session.
The conference was closed with an uplifting keynote speech from Holly Tucker MBE. Holly was the founder of notonthehighstreet and is the UK Ambassador to Creative Small Businesses and she inspired the room with "Do What You Love, Love What You do" where she shared creative ideas for pushing your brand forward and growing in a meaningful way.
With everyone feeling motivated and inspired, it was time to enjoy the Portuguese hospitality of the KAO Salon Division hosts with a stunning roof top gala dinner and after party to close what was a fantastic and insightful couple of days.