Looking for a quick way to transform hair without any damage? Tape hair extensions are an effective and efficient way to add thickness, shape and length to the hair without having to invest years into growing it out.
We caught up with Spectrum One Hair extensions, to find out what tape extensions can really do…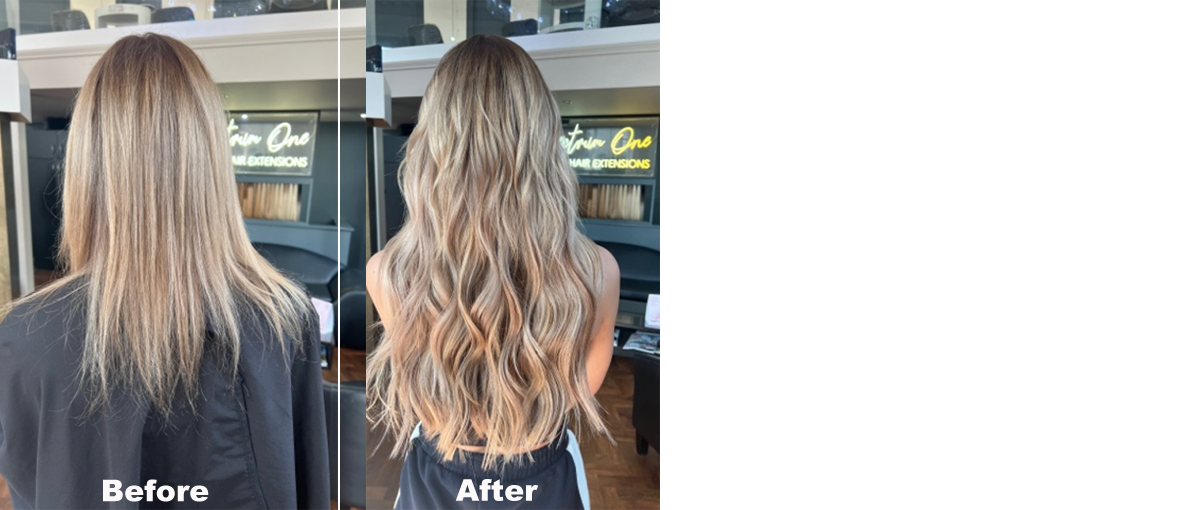 Lauren is wearing the Spectrum One 20-inch Tapes in the shades Brondie, Arctic Blonde, Ash Bronde and Bourbon. The colours have been custom mixed to suit her natural hair perfectly.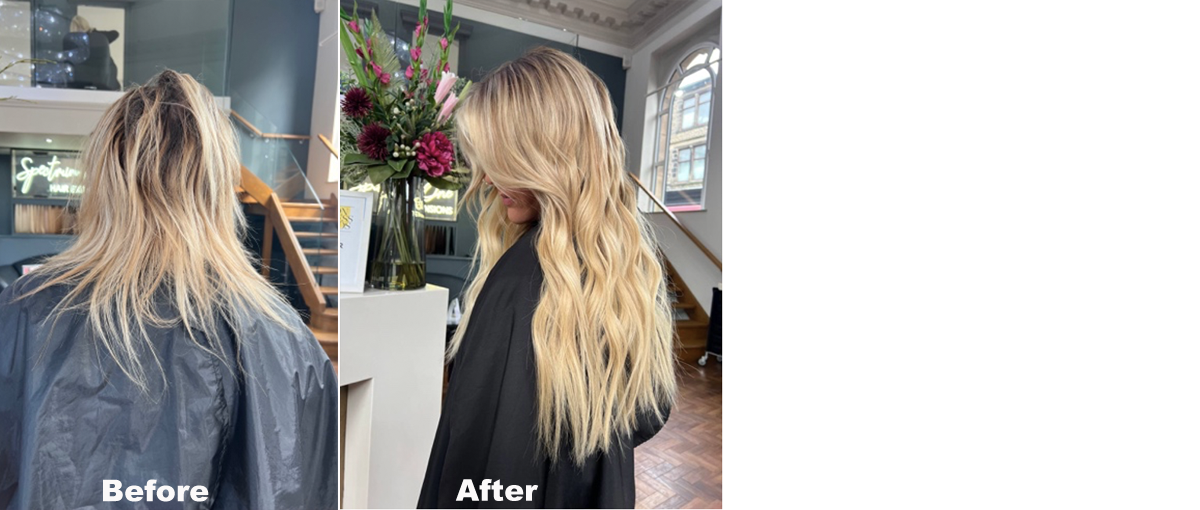 Katy is wearing 20-inch Tapes in the shades Frost, Bora Bora, Butterscotch and Ash Bronde to create her signature blonde blend. As you can see, this transformation is all about length and bringing the thickness from the top of the natural hair right down through the ends.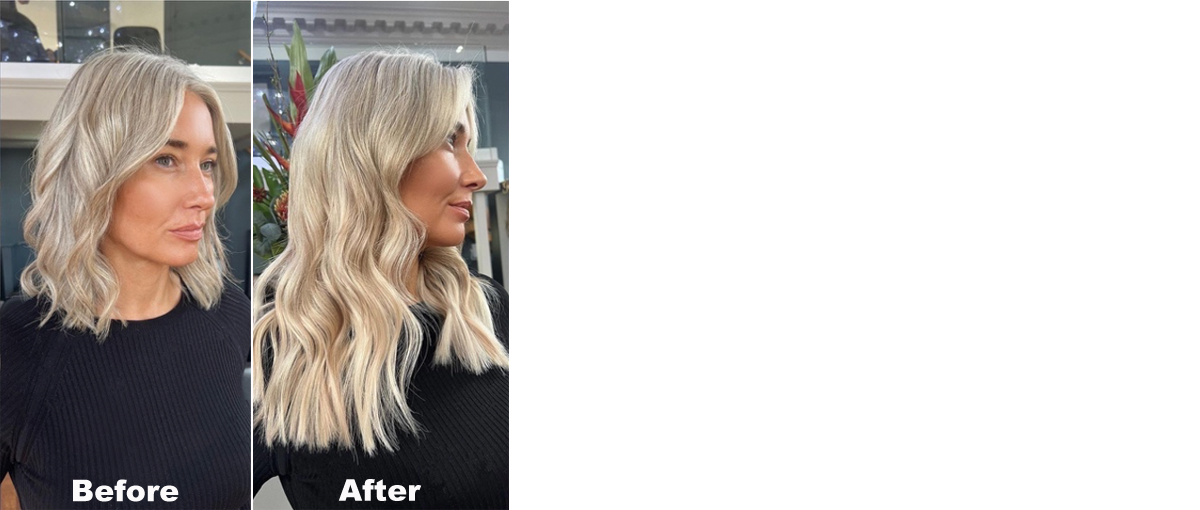 Narelle wears the Spectrum One 16-inch Tapes in the shades Arctic Blonde and Bora Bora to add subtle length, whilst also blending the white and grey with these bespoke shades.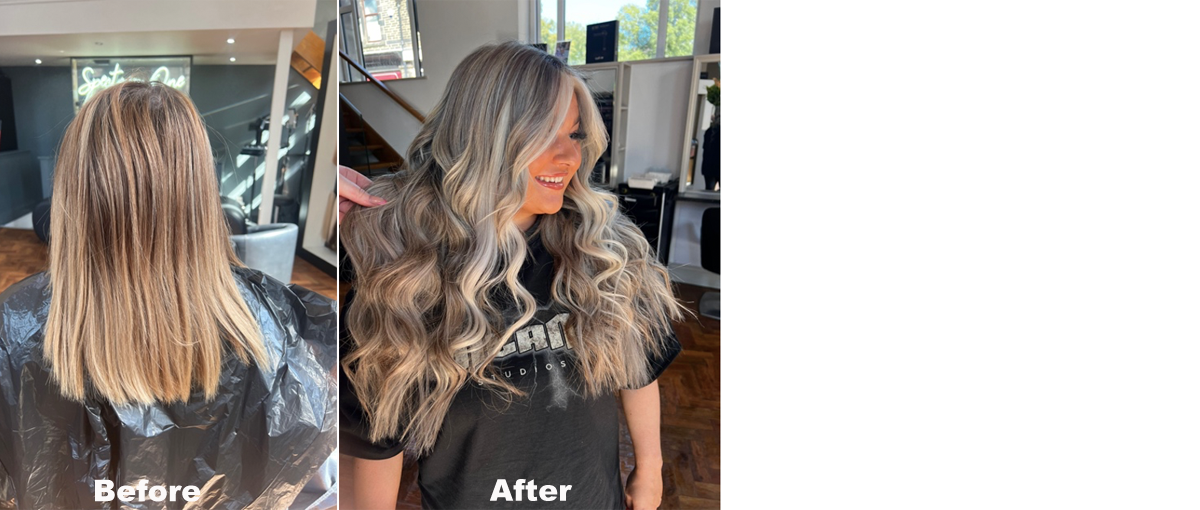 Senior stylist, Hattie, opted for a high-contrasted ash to create this gorgeous steel blonde. She used Spectrum One 20-inch Tapes in the shades Rooted Steel, Frost and Lady Ash.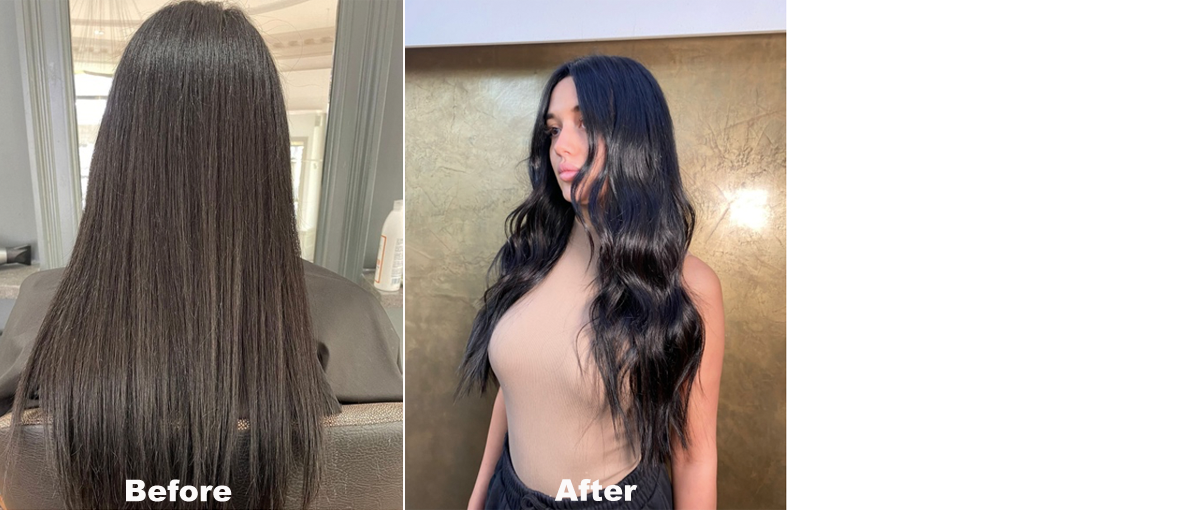 Senior technician, Harrison, created this gorgeous transformation using three packs of Spectrum One 20-inch Tapes in the shades Eclipse and Midnight Brown. What may look like a colour change is actually a super subtle custom blend.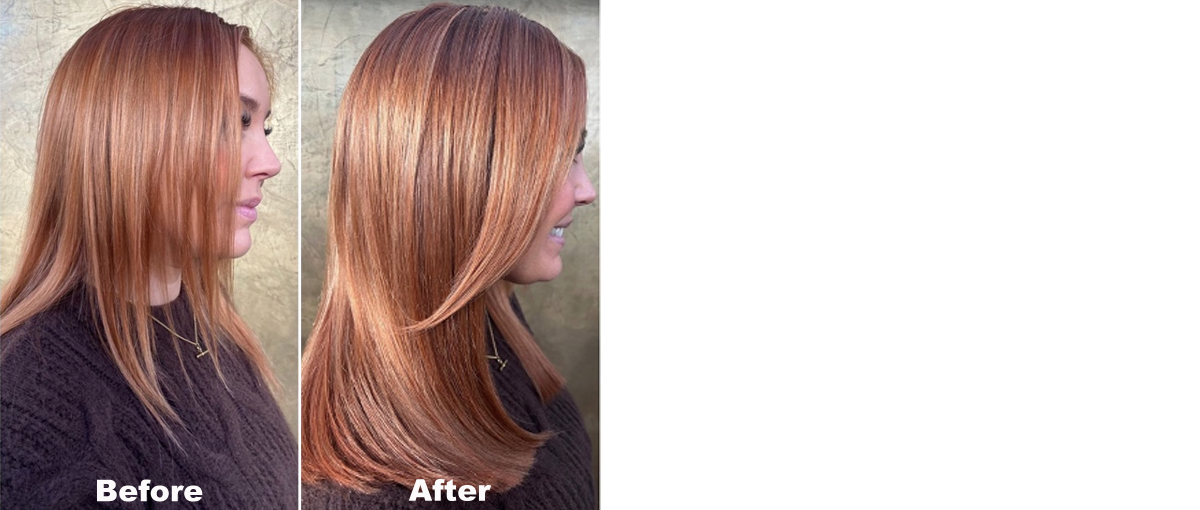 Director Emily wanted to create thickness for a fuller face frame, whilst still keeping it subtle for a natural look. This is just one pack of Tape extensions, but they really make all the difference!