A touchy subject for some and something to celebrate for others…we asked our industry friends all about the 'grey area' of going grey.
If the closure of salons last year didn't get your mature clients thinking about trading in the hair dye for the natural look, the number of celebs who've taken the plunge surely will have. Andie MacDowell, Jodie Foster and most recently Dawn French are all embracing their silver strands with pride and it got us thinking about how you guys approach the tricky subject of going natural in your salons. Here, some champions of grey impart their wisdom on talking to clients, transitioning from colour, and of course how to care for grey hair.
Are the reports true? Are your mature clients proudly embracing their natural colour?
"Having grey/white hair on my older clients definitely isn't as much of a concern as it used to be," says Terry Longden, Matrix Artists and salon owner. Barry Maddocks, Creative Director of Haringtons agrees, "I love that we are seeing more and more clients embracing their natural grey. As hairdressers we must understand that the transition to that stunning grey can be very daunting, especially when growing out an existing colour. We see a lot of celebrities embracing their grey especially after lockdown so it's no wonder we are finding our clients are asking for this too."
How do you approach a consultation involving transitioning to grey? Do you have any tips for talking to clients?
Melissa Timperley of Melissa Timperley, Manchester advises, "Transitioning to grey doesn't have to be difficult for clients. Reassure them by talking them through the process and the aftercare needed to get them to their dream grey. They need to know that it's a process that won't happen overnight. They need a super good haircut to carry off grey hair and they need to invest in great aftercare products to keep their hair in good condition, but most of all they need a hairdresser they can trust!"
"Don't categorise and don't make assumptions," says Inanch Emir of Inanch London.
"Even if a client's hair is ageing, make sure they don't feel categorised as anything other than themselves. It's all about suitability and individuality – never assume what they want, listen and go from there. Some client's choose to cover their greys to feel their best and others feel empowered when transitioning to grey – where often we'll add a mixture of highlights and lowlights to give the most flattering look. It's also a misconception that as a woman ages she must opt for a shorter cut. Extensions whether for volume or length can have an instant age-reversing effect whatever the colour."
"When I talk to my clients about transitioning from full coloured hair to a softer colour, I talk about introducing some of their natural sparkle…aka grey! I started calling it natural sparkle as clients need to enjoy the journey of growing out their colour and embracing their natural tone," says Peter Mellon, Salon Partner with Medusa. David Corbett of David Corbett Hairdressing adds, "We don't refer to it as grey, we always refer to their hair as natural."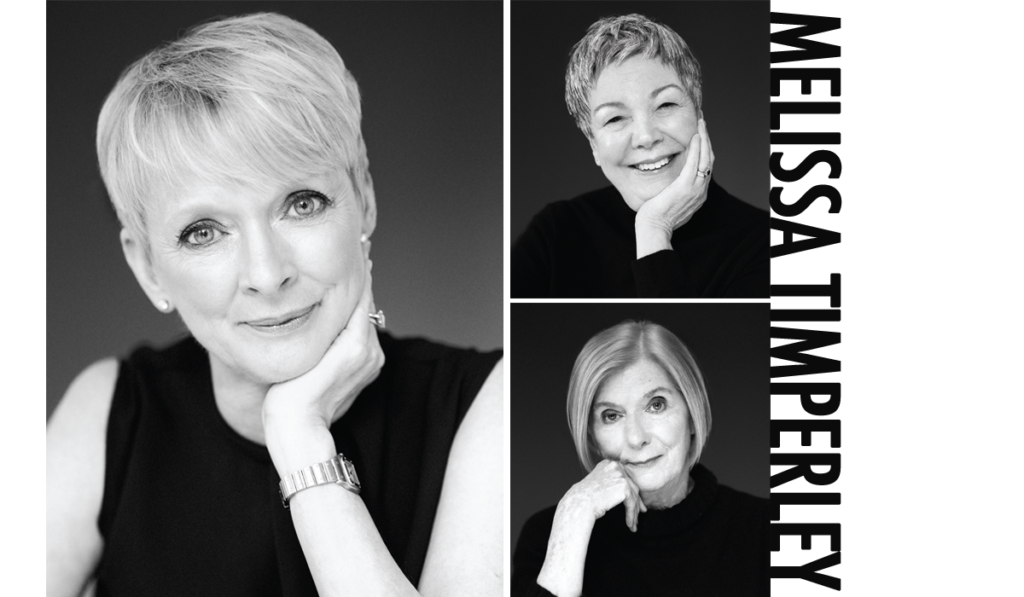 How do you go about the process of transitioning from coloured hair to natural?
"There are a few options," says Terry Longen. "The first is to just go for it! This can be a full day in the salon, stripping colour out, then bleaching then toning then a strict regime of salon and at-home maintenance to keep this new silver hair looking expensive and in peak condition after all it's been through. The initial outlay is expensive for the client and you will need all your hair knowledge at the ready to execute this and constantly explain what you're doing and why. This will instil client confidence and assure they're in good hands and will adhere to the aftercare advised."
"Or you can cut a lot off and keep growing the roots through and show your client how to be creative with how they wear their hair, using wash out root retouch products when they want to feel their best at important meetings or nights out," says Carolyn Newman, HAIRDOTCOM's Educational Manager,"You can soften the regrowth line by adding highlights and lowlights thoughout."
Terry also champions the 'Ease In', "This is probably the longest but easiest option for your client to transition to their natural grey. Basically, match up the depths and tones that are in the natural and old colour, then put lowlights of the fading tones in at the natural areas and highlight the remaining areas to give a more balanced result. My tip is each time you lowlight make sure to match up to the new 'faded' tone and not the original, this will help speed up the process."
What about at home maintenance?
"It's definitely important to educate your clients on looking after mature hair," says Inanch Emir.
"Whatever the client's age, beautiful hair starts with a healthy scalp. Grey hair doesn't mean unhealthy hair and it should still be radiant and shine. Grey hair can be prone to picking up unwanted tones from pollution and often moisture needs to be packed back into the hair and scalp through oils and deep conditioning which all need to be part of the tailored aftercare programme."
Carolyn Newman adds, "If your client has a warm skin tone they will need to have a toner or gloss over their grey to add a beige or honey tone otherwise it can drain their complexion. If they have a cool skin tone they can wear it naturally grey or have ash or steel blonde tones."
"And the silver-grey client should be going home from the salon with a bag-full of retail products for upkeep between visits," says Victor Pajak of Headquarters Hair Salon.
"Grey hair is coarser in texture, so I advise a rich, nourishing hair mask once a week. I also advise a purple shampoo to help keep unwanted brassy tones under control between toner applications. And, finally, I always advise heat-protecting oil – grey hair is more susceptible to heat damage. With grey hair it's all about keeping it hydrated, so that it has a healthy youthful shine."