Safy Burton of Safy B Salon is all about the holographic hair trend.  Here are her tips on creating this look, her advice on how to maintain it and everything else in between.
2021 is the year of creative colour, with clients opting to making a statement rather than be subtle with their hair. Influenced by the Instagram and TikTok generation who experiment with reflective colour through fashion, Holographic Hair is definitely a trend that is making its way to the top of the list.
What is it?
Holographic hair is a colouring technique which is made up of high gloss, multi-dimensional highlights that appear holographic in front of your eyes. Each colour is specifically placed in order to create a 3d illusion, with the colours appearing to change in front of the eyes. It's a look that you need to see to believe.
How is it created?
In order to create this look, believe it or not it is a lot simpler than you'd think! You over direct the sections to the front of the hair, taking the entire top section to the front, so when the hair falls back into its natural pattern, the colours are in slightly different sections and  it gives the holographic effect. Depending on the overall look you are going for will depend on the colour placement, those opting for a diagonal silhouette would place the colour in this pattern as they work through the sections.
Bear in mind you will, in most cases, be required to pre-lighten the hair to give you a firm base colour to work with. Taking the hair to a level 9 is advisory to ensure you get the best results.
How is it maintained?
It's important to remember that this trend will require a lot of maintenance in order to keep it looking as it should. When the client is between visits it is essential that they use a professional colour enhancing shampoo and conditioner, in order to preserve the colour as much as possible and to reduce colour fade. I would also advise them to use a colour protection masque once per week to nourish the hair. Both of these things are so incredibly important when maintaining this technique and without doing so, the colour will fade drastically. 
However, the fading colour can also enhance the holographic nature, and can completely compliment the colour!
I would also advise the client visiting the salon every 6-7 weeks for colour maintenance, to prevent a large regrowth and to keep the hair feeling amazing. 
Is this only suitable for those with blonde hair and base colours?
No! Many people think that with the pastel holographic colours, this can only be created on those with blonde hair. However this is not the case. The holographic technique is not limited to one hair colour and can be tailored to suit the client in the chair.
Colours can be deeper and much bolder for those with a darker base, whilst those with a lighter base can opt for lighter shades and vice versa. The key to nailing this trend is in the preparation, so be sure to strand test on your client to check their lift level and see where your potential starting base will be. This is also advisory due to the amount of colour used on the hair and to prevent damage.
How long should be booked out for this technique?
In all honesty this depends on the client, their hair colour and their hair condition. Some clients you may be able to complete the look in around four hours however others this could be six hours … it all depends on the client in the chair. Conducting an in-depth consultation prior to the physical appointment is advisory to allow you to assess all aspects.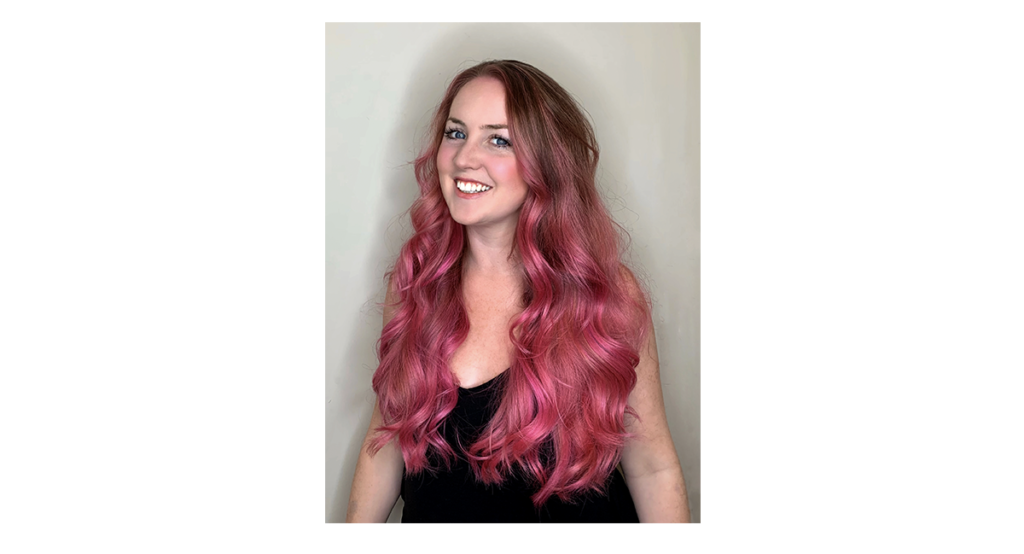 You can follow Safy  @saffffy and @safyb_salon