The PHAB Standard relaunches as The PHAB Service Stars
As of the 17th September 2020 PHAB Standard is back and has relaunched as The PHAB Service Stars.
With online reviews coming under further scrutiny, The PHAB Service Stars provides a platform to help British and Irish consumers find the very best professionals in Hair, Beauty, Nails and Barbering, as vetted by industry experts who make up the impressive advisory board.
Salon professionals can apply online for a PHAB Service Star by providing some key performance results, customer testimonials, along with their manager's support. If they perform at a higher level than industry average and pass the verification processes, they gain the coveted PHAB Service Star. It is renewed annually so nobody gets to rest on their laurels.
The mission of PHAB Service Stars is threefold. Firstly, it benefits consumers as stated above. Secondly, it helps Hair & Beauty professionals by providing a measurable benchmark for their superior performance thereby helping their career progression. Lastly, it helps business owners to recognise and reward their most talented and productive team members based on their performance results and exceptional standards of customer care.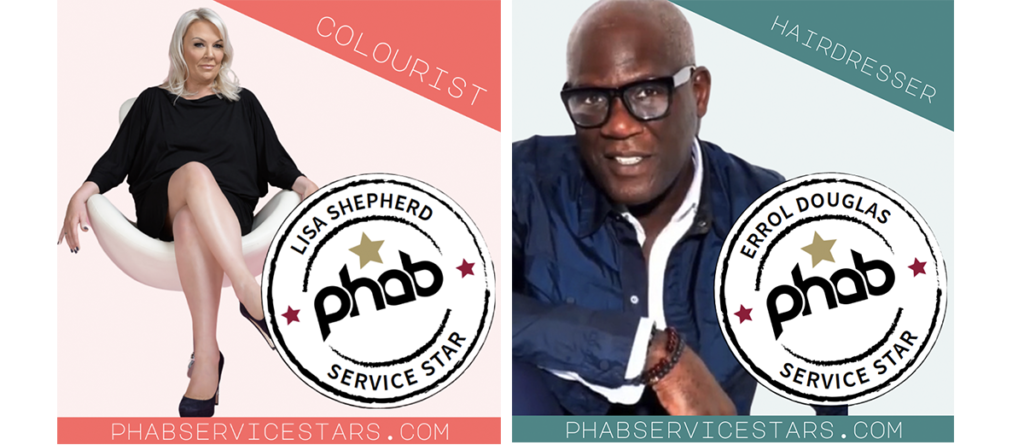 Finally, the equivalent of this industry's Michelin Stars are here! A certificate, a personalised window decal and a social media graphics pack is supplied to each PHAB Service Star holder to promote their fantastic accomplishment.
PHAB Service Stars is the brainchild of Nergish Wadia-Austin, respected Hair, Beauty, Spa & Wellness business trainer & expert. She has invited the best in industry onto the advisory board to help guide and protect the PHAB Service Stars' quality and mission.
"This industry of ours has exceptional service providers within it. I have always believed that if we, as an industry recognise and reward exceptional service providers and find some way to drive business to their doors, then only will we raise standards of service and performance within it. When business is plentiful, mediocrity doesn't really damage a business in the short term. Post-COVID-19, mediocrity in quality of product or service will sink a business quickly. More and more, people choose to spend their hard-earned money selectively. Now nothing short of exceptional will do! PHAB Service Stars are designed to highlight those professionals who go the extra mile, who ask the right questions, who listen to and solve their customer's needs and thereby create long-term loyalty. We MUST reward that behaviour!
PHAB Service Stars is designed to highlight the diamonds in every price bracket of our Hair & Beauty Industry!" – Nergish Wadia-Austin