In this month's feature we talk our dear friends Suzie McGill & Dylan Brittain of the highly acclaimed Rainbow Room International.
As Schwarzkopf UK ambassadors they are renowned for their award-winning collections, incredible stage shows and directional education. We caught up with them for a virtual cuppa and a chat to talk all things hair.
Michael: So, let's jump straight in, was it always hairdressing for both of you?
Dylan: Actually, when I left school, I was a joiner.
Michael: No way!
Dylan: Why does everyone always sound so surprised when I say that? I did it for around two years, but I absolutely hated it! So one day I just handed in my notice and that was the end of that! I then enrolled at college to do Business Studies at which point I must have been about 18, and did that till I was 21 and then went straight into hairdressing.
Gary: Was hairdressing always something you had in the back of your mind?
Dylan: I guess I'd always wanted to do something more creative, and I really loved the social aspect of things hence why I enrolled in college – looking back I enjoyed being a student more than I enjoyed business studies. I was drawn more to fashion than hair initially and applied to the London College of Fashion but also applied to Rainbow Room at the same time. It was Linda who interviewed me and I got the job, which was great and as soon as I started I loved it. I worked in Linda's salon which at the time was the creative hub of the company with so many talented people working out of there, I just loved everything about it and the social side of it was amazing too!
Michael: What about you Suzie?
Suzie: I wasn't really great at school – in fact I was awful. My school had sent me for an interview to Hamilton college and on my way, I walked past Irvine Rusk's salon and I thought – I don't want to go to college – so I popped in, asked for a job and got it! So, I started there pretty much straight away at 15 and stayed there till I was 19 at which point I moved to London.
Gary: That was a big step – did you get straight into a salon?
Suzie: For the first six months I actually worked in Whistle's clothes store – I'd decided to leave hairdressing and enjoy my time there for a while, but I missed it too much and made the decision to get back into a salon. I went to Charles Worthington first and was there for around three years, so quite a while really – I then met Robert Morrison who was the Art Director at Trevor Sorbie at the time and he said "why don't you come to Sorbie's and do your vardering?" So I did, completed that in six weeks and stayed there for about three years.
Gary: I'm guessing this is when you moved back to Scotland?
Suzie: No, I'd started doing more session work at this point and joined a salon called Zoo which did a lot of session work which was perfect for me at the time, I also had just had my son, so I was there for quite a while. I didn't actually move back to Scotland till 2000 and I just wanted to come home – my son was now seven and I was missing my family and wanted to be back in Glasgow. This is when I joined Rainbow Room and the rest is history!
Michael: I'm guessing this is when the two of you met?
Suzie: We actually already knew each other from when I used to come back to hang out with my Glasgow pals, we all knew the same people, so we'd go out a lot.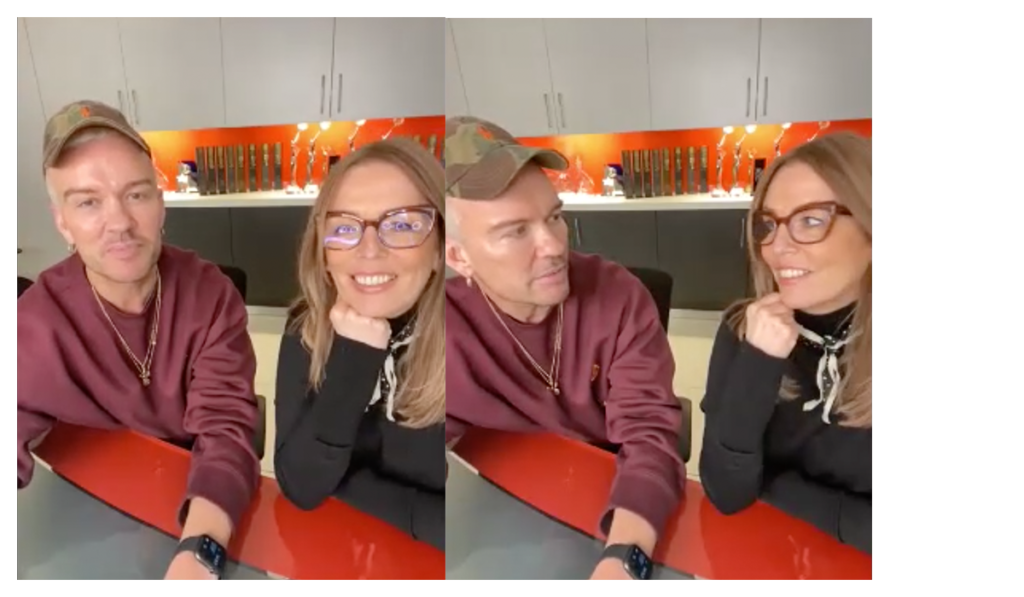 Gary: Were the two of you working in the same salon at this point?
Suzie: No, I went to work in the Great Western Road salon and pretty much joined the Art Team straight away – started doing loads of stuff with Schwarzkopf and everything just started to build from there.
Michael: When did the two of you start working together creatively?
Suzie: We were always hanging out as best mates and we just gravitated towards each other creatively.
Michael: And then you became hair husband and wife.
Dylan: After working together for so long it felt like a natural progression to start collaborating creatively, but it wasn't really planned – it just happened organically. Don't get me wrong – we challenge each other, but in a good way – we never take offence at anything either of us have an opinion on, but it pushes us to be better.
Suzie: We don't throw the brush at each other.
Michael: People always assume that when you're part of a big company with bags of creativity and multiple award wins under your belt that there'll be loads of aspiring hairdressers wanting to  follow in your footsteps. We feel what people want has changed over the years and as a company have only a handful of people who want to pursue the artistic side of the industry.
Read the FULL article in our June issue HERE