Through our collection 'Me' we want to show that diversity is not only at the heart of what it means to be British, but also how it's brought huge change to the world we live in.
Diverse communities have shaped how we think about what it means to be 'British' – from the society we live in, the food we eat, the music we listen to and the way we dress.
In celebrating people of diversity, we can focus on everything that unites us instead of what divides us.
Together, we can change attitudes, break stereotypes and build a society where everyone feels valued irrespective of gender, race, sexuality or any other perceived differences – a world where people feel they belong.
This shoot was like nothing else we'd done before – from the initial idea to the actual shoot, it was one of the best projects we've ever worked on. Finding 'the cast' was never going to be easy as it wasn't as simple as calling model agencies with a brief.
It was so important that we found individuals who represented minority groups or people of diversity who simply don't fit into any specific mould. I'd say the casting process took around ten weeks to complete the line-up – using social media platforms to research and find these incredible people.
Some were represented by diverse agencies or groups, where others had never modelled before and were entering a whole new world. With most of our models, many conversations were had prior to the shoot in order to make sure that we were representing them in the right way.
We felt an enormous amount of pressure on this project – taking the decision to the shine a spotlight on these amazing people meant we owed it to them to get this right. When working on the project we had the added advantage of shooting the pictures ourselves which meant we could shoot it over several weeks.
This was so important as it meant we could fit in with their lives and shoot around them – resulting in four separate shoot days over a five-week period.
When we embarked on this journey, neither of us were prepared for how emotional it would be at times. Getting to know these people as individuals – hearing their stories – feeling privileged to capture their picture, a snapshot of their life.
The finished results are everything we could have hoped for and really believe the collection captures the beauty and emotion of each individual and of who they are as people.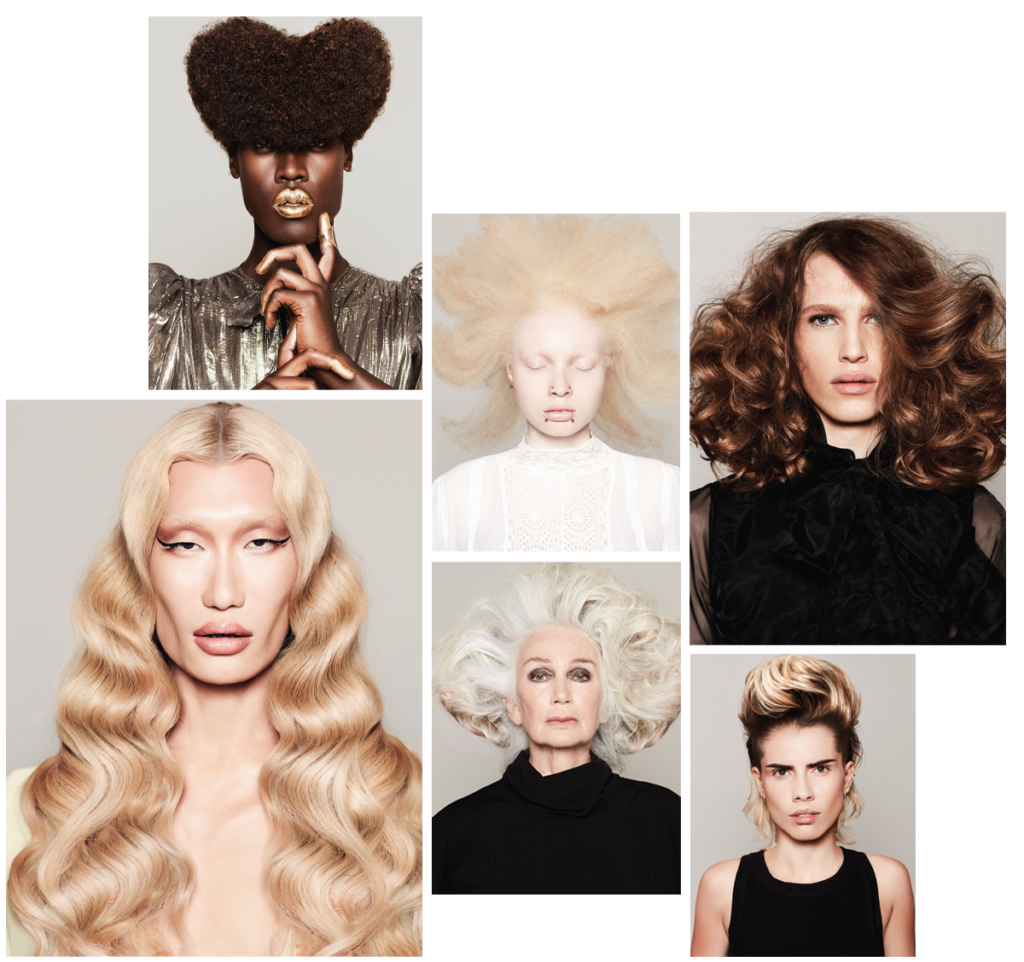 Hair Hooker & Young
Make-up Megumi
Styling Clare Frith
Photography Michael Young