Check our a special addition LIVE intro by Hooker and Young…
H&Y: So, let's start at the beginning. How did you get into hairdressing? Was it something you always wanted to do?
Cos: Not really – it was a bit of an accident. I was studying business at college, but I found it boring. I got my degree, but I still wasn't convinced it was right for me. A mate of mine was working at TONI&GUY in Covent Garden and asked if I'd thought about hairdressing. At first, I thought 'no way'!
H&Y:  One thing we've found in all of these interviews is that nobody set out to be a hairdresser originally; most people started on a journey to do something else.
Cos: Although I felt a bit old to be doing an apprenticeship, I went along to the TONI&GUY Academy to have a look. My first thought was 'wow' – everyone was having fun and it seemed like an amazing place to be. I joined on Thursday and started training the following Monday.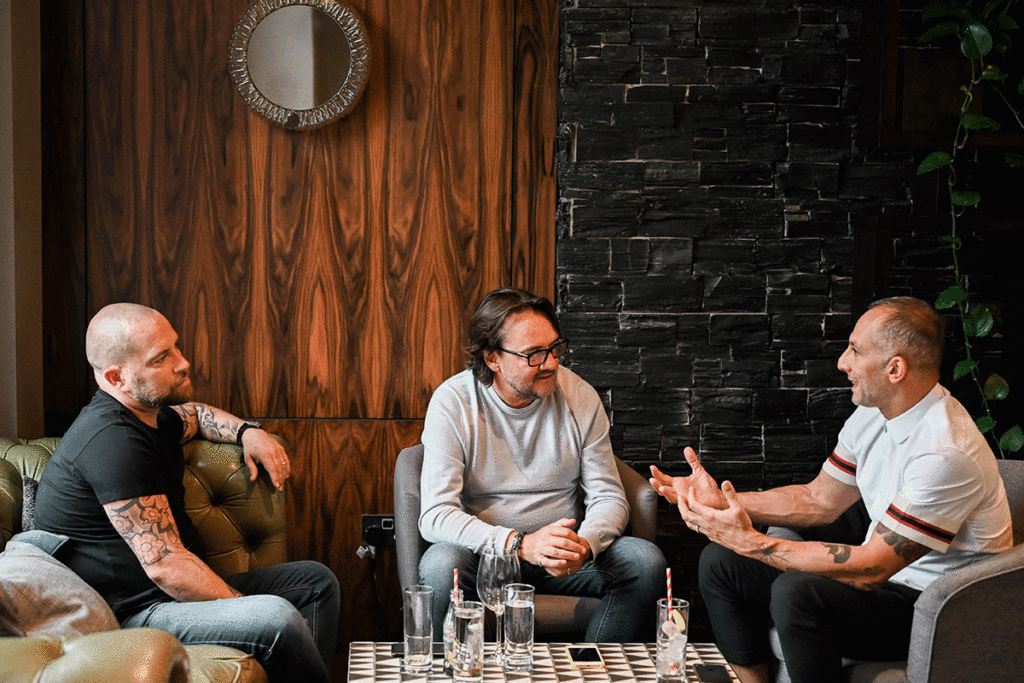 H&Y: So, you've been with TONI&GUY your whole career? How long is that?
Cos: 27 years!
H&Y: That's amazing. You don't hear that very often, do you?
Cos: There's a proper career path at TONI&GUY. I've done lots of things and there are always new opportunities. They've looked after me like family – and I've always thought if I love it, why change?
H&Y: You must have been exposed to all sorts of amazing things – the shows, the shoots, the awards…
Cos: Absolutely, and I'd go to everything. I did whatever needed to be done; it was amazing just to be there experiencing it.
H&Y: It must have been quite a competitive environment – there must be lots of people at TONI&GUY that want to do the same thing.
Cos: You either go and get it or you don't. It's how I got into teaching as well.
H&Y: It seems as though you had your sights set on education from an early stage.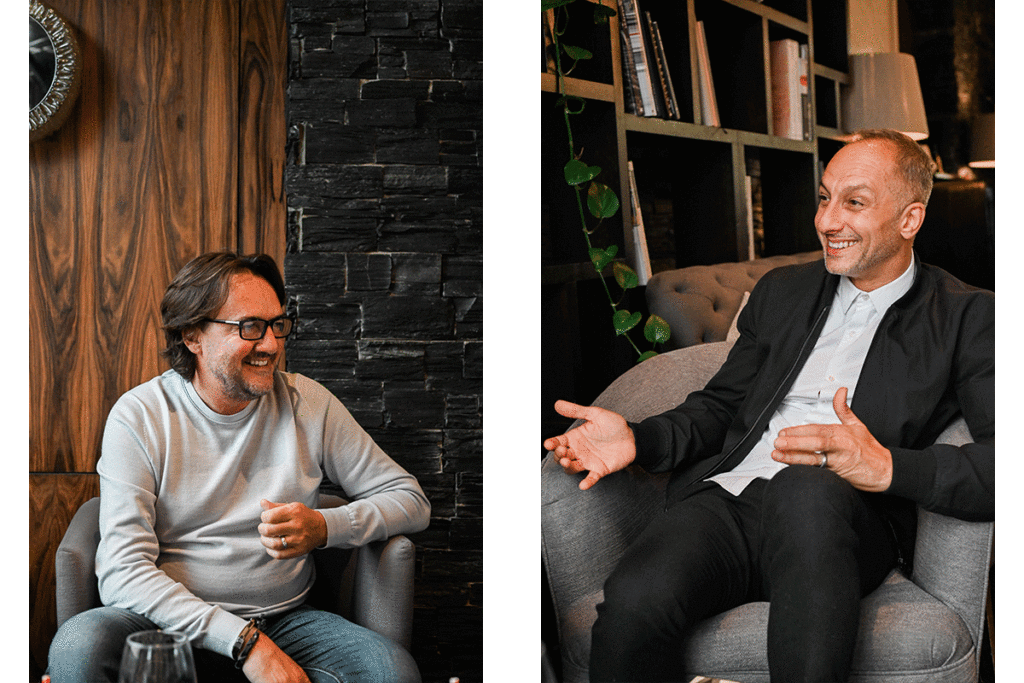 Cos: Absolutely! As soon as I started, I knew I wanted to teach. Even though I'd only just started hairdressing, it really excited me. My teachers were Adam Ryan, Malcom Edwards, Ben Cook, Antony and Sasha Mascolo.
H&Y: Great teachers! What were you teaching at this point?
Cos: My first real job role was heading up our classic course. I was always a geek about cutting – I really enjoyed the perfect elevation and distribution and the cleanness of sections. To be asked to head up classes was a dream, because it was a thing I knew I could do really well and pass on.
H&Y: Were you only doing work in the academy or were you still doing clients?
Cos: I'd do three days in the Academy and two in the salon seeing clients. I think it's impossible to educate if you don't work in the salon as well; it needs reality. There's no point teaching a three-hour cut that can't be reproduced in 45 minutes.
H&Y: Did you ever think about getting your own salon?
Cos: At one point I thought it would be the next step for me. Being Greek, my dad was all about having your own business and being your own boss. He always said, go and get your own salon, stop working for other people; it's bad enough you became a hairdresser, now at least go and do it properly!
H&Y:  How did your parents feel about you being a hairdresser?
Cos: Oh, my dad wasn't having it all. He was old school, and, in his eyes, I had to be a doctor or a lawyer.
H&Y: I wonder how many people out there wanted to be a hairdresser but didn't because of their parents? I bet there's loads, especially in that generation. Most people we've interviewed have said they dreaded telling their parents they wanted to be a hairdresser. Anyway – you got into shoots from doing education – do you remember the first shoot of your own?
Cos: My first proper shoot was actually for the British Hairdressing Awards, for Newcomer of the Year.
H&Y: Did you have to fund your own shoots in those days?
Cos: Everything was in house. We had our own studio and photographer and most of the models were in-house too, so we'd just give them £50. For that first shoot, we went to John Lewis and bought some material and made our own little tops. We did headshots with a white background and I got into the final of the British Hairdressing Awards. I didn't really know anything – not like the kids today. The level of newcomers today is completely different.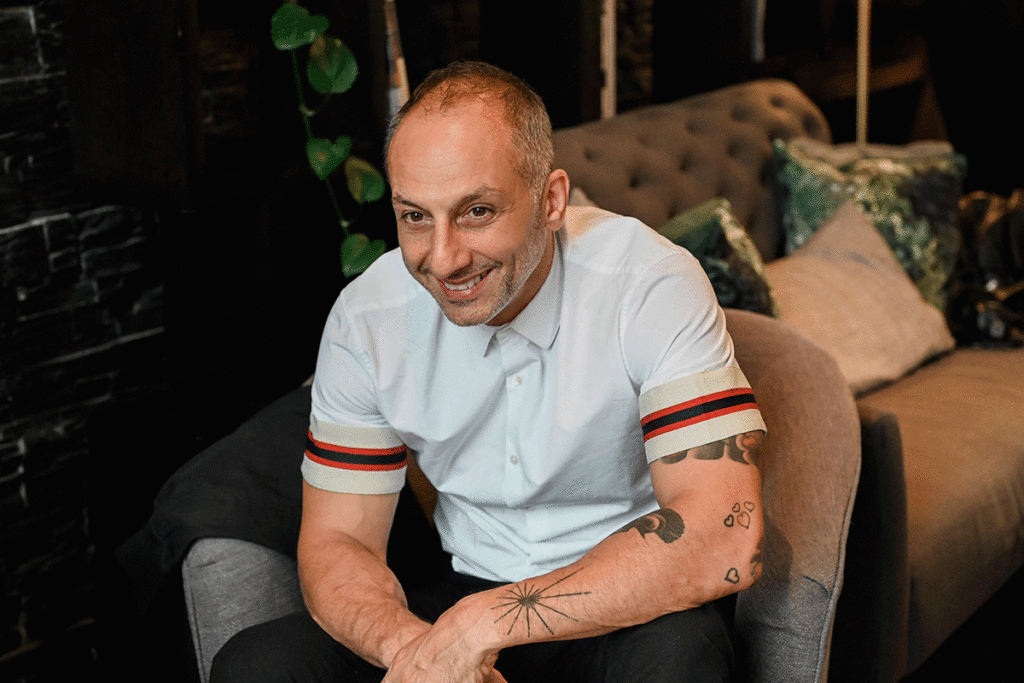 H&Y: They're exposed to a lot more today and much more switched on.  Social media makes it much easier.  We used to go to Selfridge's and sit there for hours with magazines and spend £100 at a time on them. Do you it's a good or bad thing that it's easier now?
Cos: You can't say it's not amazing. To have that power is incredible, but it has dumbed things down a bit. I think making a physical moodboard is a job in itself, that really helps your creativity. We still do them with our apprentices – I'll get a big bundle of magazines and the apprentices sit around with scissors and glue and we ask them to physically make a board. They're looking at us like, 'can I just do it on my phone?' And we say 'no this is the whole point!'
H&Y: You've been with TONI&GUY for 27 years now; have you noticed a change in getting good team members?
Cos: There are so many more avenues for people to go down and opportunities to work freelance, doing session work and clients too. Staff is definitely an issue for the industry at the moment.
… READ THE FULL INTERVIEW IN THE SUMMER ISSUE HERE
Everybody's story is different, sometimes taking different turns which can lead to the unexpected. From day one Cos found his passion in education and hasn't faltered from that earning him the title of 'Head of Education and Artistic Director' for Toni & Guy. He has continued to gravitate towards the things that he loves, to motivate and inspire young hairdressers to achieve their personal goals. Focused, determined and a really nice bloke!