Legend, icon and hairdressing's national treasure – at 95 years of age Ann Herman has been part of so many hairdressing journeys.
Fighting fit and loving life – we chatted with Ann about her amazing career in both The Fellowship and British Hairdressing in celebration of the truly amazing lady that she is.
Michael: Ann, thank you so much for taking the Time to chat with us, we are thrilled to have this opportunity. Of course, everyone knows you as 'Ann Herman from The Fellowship' – but we want to go way back where it all started.
Ann: Well first of all – I'm ancient now! I'm the same age as Her Majesty the Queen – born in 1926 making me 95 years of age.
Michael: WOW! You are amazing Ann!
Ann: I'd always wanted to be a hairdresser, and when I left school I told my mother and father who were actually disgusted! You'd think I'd told them I was going to walk the streets – they thought it was a dreadful idea!
Gary: So, I'm guessing they stopped you from doing hairdressing?
Ann: Well – I was very persistent and determined to become a hairdresser, however the war had come along and because of my age I joined the services and spent my time in the Royal Naval Nursing Service, which was one of the best times of my life. There was just a wonderful camaraderie with the people you'd meet through the services – you were never alone, never lonely, you were always well fed and very well looked after. I enjoyed my time in the services very, very much.
Michael: What happened after you left the services? Was hairdressing still something you wanted to pursue?
Ann: After the war I decided to go back to my hometown of Perth in Scotland and pretty much straight away decided that it just wasn't for me. I headed back down to London and got myself a job in a salon in Victoria and stayed there for some years as I'm not one for flitting around. From there, I took another job in a very busy salon in Brixton would you believe, which wasn't a very salubrious area at the time – but the salon was very busy, and I learnt such a lot during my time there. After that I moved to a very posh salon in the West End and hated every minute of it!
Michael: (Hahaha) Why? What made you hate it?
Ann: Well – it just wasn't very friendly – I found it very impersonal, not a nice place to work at all. I much preferred the friendliness of the previous salons.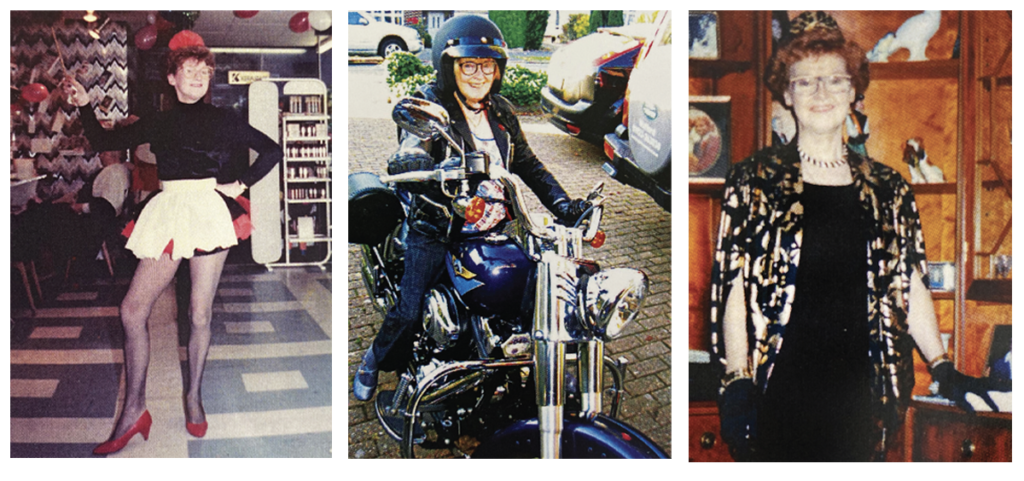 Gary: It must have been around this time when you met your husband Sid – you've been together for a long time. How did you meet?
Ann: Yes – Sid and I have been together for 67 years – he's 96 and as fit as a flee. We met through a client of mine – I was doing her hair and she told me she was having a Christmas party and would I like to come. So of course, I said yes and that's where I met my husband – Sid was her brother-in-law.
Michael: 67 years! That's incredible – and so lovely that you've shared such a long life together. Has Sid always been fully supportive of your work as you've been a very busy woman over the years?
Ann: Oh yes! I couldn't have wished for a more supportive husband than Sid – it has to be said that every single thing that I have done throughout my career, he has supported me the whole way.
Michael: That's amazing and so good to hear – relationship goals right there!
Ann: Sid has also enjoyed the hair industry very much – he's attended so many events over the years and also made some great friends.
Gary: When did you first become involved with The Fellowship?
Ann: I became a member of The Fellowship in the 70's and there was a person at the time, Christopher Mann who was very high up and we got on extremely well.
Michael: At what point did you start to get more involved?
Ann: I was always a very hard worker – I don't like sitting around on my bum doing nothing and Christopher recognised this and took me everywhere with him. He included me in everything he did which meant I just worked my way up from there.
Michael: You must have been incredibly close to Christopher, spending that much time together.
Ann: We were – don't get me wrong, at times we would fight like cat and dog when we didn't agree on something, but we loved each other. We would stay at each other's homes and saw eye to eye on many things – I loved him very much and was broken hearted when he passed, I do miss him.
Gary: You've been part of The Fellowship for over 50 years! I know this is most probably a difficult question to answer but – are there any stand out moments that are really special to you?
Ann: I've got to say – the first time I went to the States with Christopher, it was to take the first F.A.M.E Team out there to do a show. I remember we are all quite nervous and apprehensive about the trip – we really thought the Americans were going to blow us out of the water – how wrong we were! We wiped the floor with them (Hahaha), so much so we were invited back the following year. I can honestly say I've enjoyed every minute of my time in The Fellowship.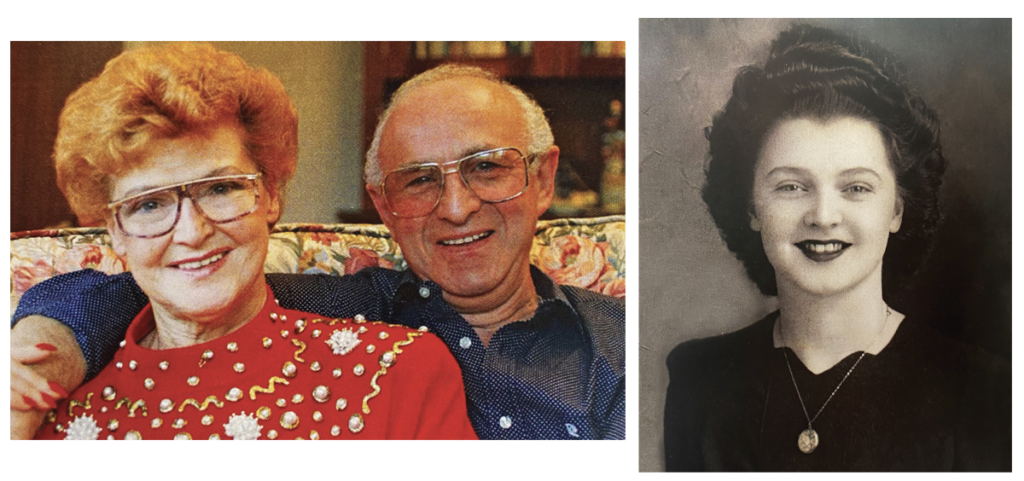 Michael: I guess this not only launched the F.A.M.E Team but also reinforced how amazing us Brits are in the world of hair.
Ann: Absolutely – I was prepared to sit there open-mouthed at the Americans, but they were nowhere near as disciplined or well prepared as we were. I'm a great disciplinarian you see.
Gary: We know you are Ann! (Hahaha)
Ann: You can't get anywhere unless you have discipline – that is one of The Fellowship's secrets of success. Do what you're told and obey the rules.
Michael: The Fellowship is celebrating 75 years! What impact has it had on your life?
---
Read the FULL article in our November/December issue out now in print and online here.
"What can we say about the wonderful Ann – she is one inspirational lady, loved and respected by many. With so much to talk about, it's impossible to try and fit everything into these pages, and we can only hope that reading this inspires you to push yourself to be amazing. Ann has the determination and drive rarely seen in people these days, and at 95 she is simply incredible. We salute you, Ann Herman.
Gary & Michael xx"