A brand new venue and new extended format proved hugely successful for this season's 'HOB Uncut/Plus' show and seminar in Camden. 
The show, now in its fourth year, has evolved from a one-day, once-yearly event into a two-day, twice-yearly event due to steady growth in popularity. 
July of this year saw the new two-day format, renamed from 'HOB Uncut' to 'HOB Uncut/Plus' run for the first time, whereby attendees have the choice of purchasing a ticket to see the show on day one, or upgrading their ticket to include a practical workshop at the HOB Academy on day two. The latter option proved so popular that tickets for October's two-day event sold out within one week of going on sale! 
In a time that many academies and product companies are cancelling educational courses due to lack of demand, HOB Academy's Director, Akin Konizi, sees the growth as pleasing evidence of the industry's hunger for creative education.
"With the consumer leaning towards long, undressed hair, we need to keep the art of precision cutting high on the agenda", he says. "We should continue to push creative boundaries, and keep educating ourselves and those around us to inspire our clients to come back into salons."
The HOB Uncut show also moved to a brand new venue to reflect its growth in audience; Dingwalls, in Camden Market, right opposite the HOB Academy. Featuring live cutting demonstrations with commentary performed on six models by Akin Konizi, Head of Education Jake Unger and Senior Educator Nestor Sanchez, the show was also the debut appearance of new Head of Technical Warren Boodaghian on the HOB stage.
Warren discussed colour inspirations, techniques and formulas of the six live models plus six presentation models that he had coloured that morning. His favourite look of the show was a multi-tonal purple placement colour technique which he described as 'City-night purple', inspired by the A/W trend of 70's California influences.  
On the second day, the HOB Creative Team then played host to 25 international attendees who enjoyed practical workshops on live models at the HOB Academy.  
This year also saw Instagram competition winner Nathan Klein being awarded the money-can't-buy prize of assisting Akin and the team backstage as they prepared all the models for the show.
Nathan said: "Winning the chance to assist backstage at HOB Uncut and go on to the see the show was an experience that I'll cherish forever! An absolutely wonderful opportunity to see how Akin and the HOB Academy Creative Team work together – they were completely flawless!"
HOB Academy will now be looking to plan at least two HOB Uncut/Plus events in 2020 as well as their usual programme of courses and bespoke education.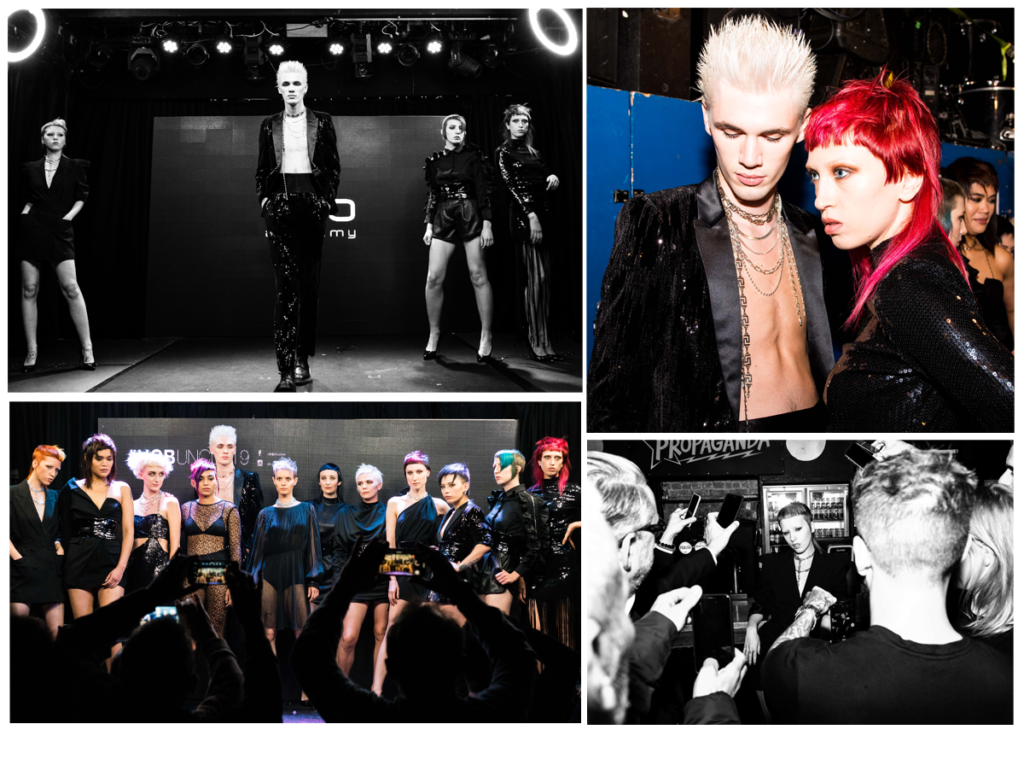 Find out more about HOB Academy:
Instagram: @hob_academy