The Fellowship for British Hairdressing's final Hair & Vision event of 2019 took place at Ark in Manchester.
The Fellowship for British Hairdressing headed to Manchester for the final Hair & Vision event of the year; a showcase of members' work, with insight into their creative and technical processes.
Hosted at Ark bar on Deansgate Locks, the night saw a diverse lineup of guests on stage, demonstrating cutting, styling and barbering skills as well as beautiful colour work.
Compere for the night was Fellowship Vice President, Robert Eaton, from Russell Eaton. As well as introducing and interviewing the talent on stage, Robert also chatted to the evening's special guest, Bruce Masefield. Previously the UK Creative Director for Sassoon, Bruce now runs his own eponymous salon in Edinburgh. He shared the story of his career to date, and his secrets for success – "learn from the best," he said, "then add a little bit of Bruce!"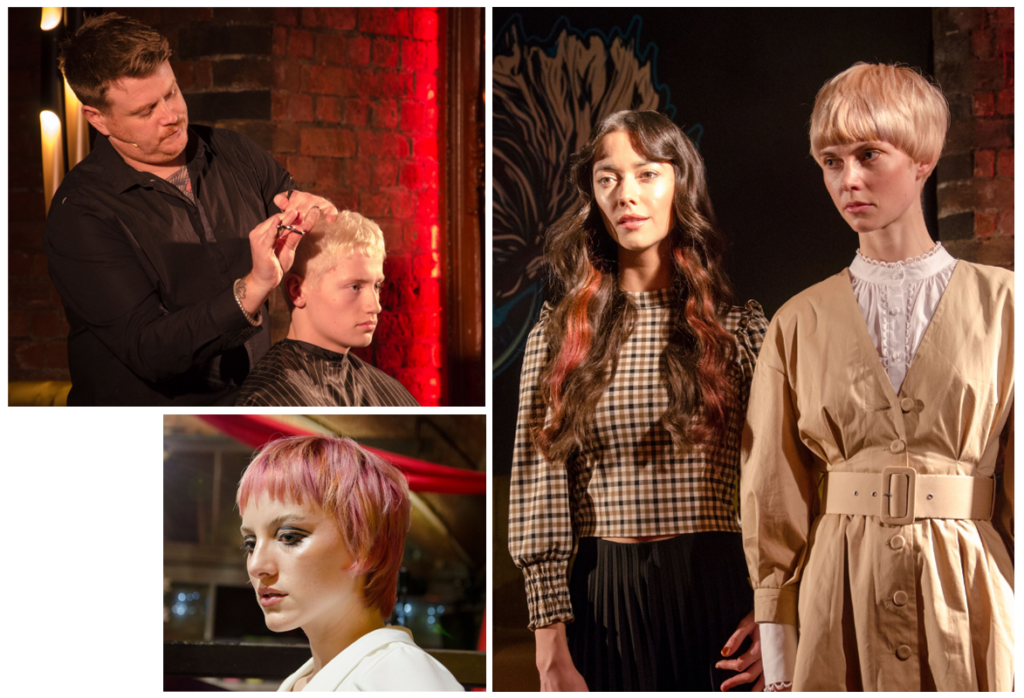 Looks created on the night included:
Melissa Timperley produced two 60s inspired shapes – a textured crop and soft mullet – with a David Bowie meets Twiggy feel.
Carla Keating from Andrew Collinge created two blonde looks, with a blunt cut complete with lash-tickling fringe and a steely crop.
Johnny Scissors from Bang Hair demonstrated his men's cutting skills with two looks; a textured crop and a longer look with curls.
Josh Grocutt from Barber Barber also presented male models, with two diverse looks; an angelic blonde crop contrasted with a devilish dark look featuring a quiff.
Robert Rix from The Company of Master Barbers was inspired by street style culture for his two looks, with one punkish tight high fade and a longer retro rock look with quiff and beard.
Gareth Vance from Sassoon created classic shapes with two bobs brought thoroughly up to date with colour placement and a palette of bold red and pristine blonde. 
Jo Pacey from KH Salons presented long dressed-out waves and a creamy retro crop with a marbling colour technique in shades of rose-gold and peach.
On Stage
Host: Robert Eaton, Russell Eaton
Special Guest: Bruce Masefield
On stage:
Melissa Timperley, Melissa Timperley Salons
Jo Pacey,KH Salons
Carla Keating, Andrew Collinge Hairdressing
Johnny Scissors, Bang Hair
Joshua Grocutt, BarberBarber UK Manchester
Gareth Vance, Sassoon
Robert Rix, The Company of Master Barbers