National Grooming Day (21st August) is a day devoted to encouraging men to pamper themselves and go all out on their appearance. It's time to encourage men to take care of themselves, so we've put together some of our best grooming products to recommend to your clients!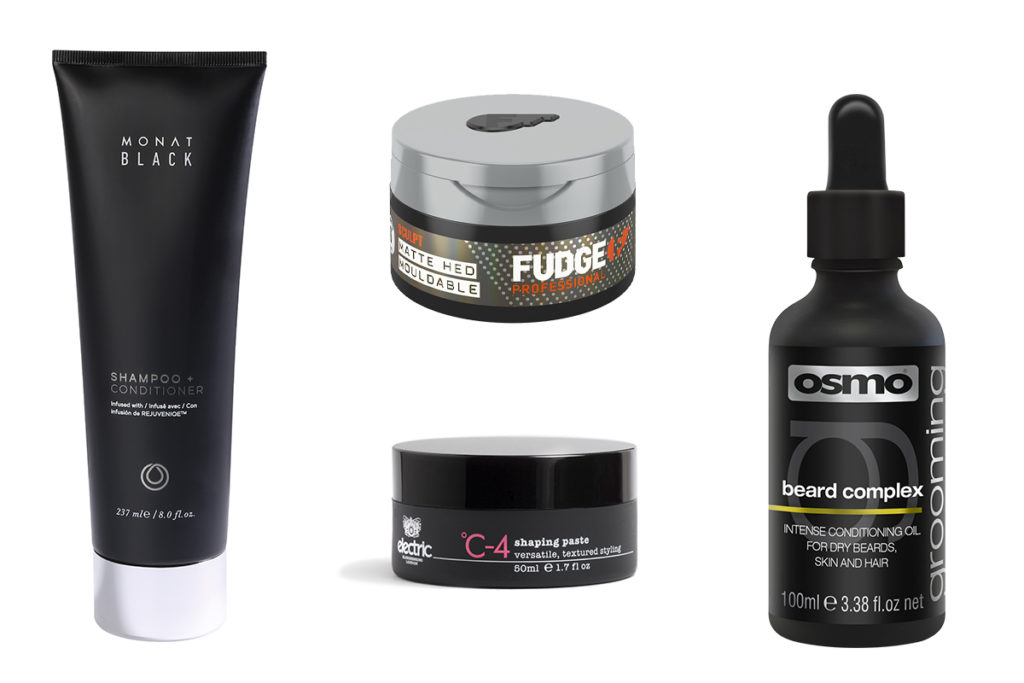 Electric °C- 4 Shaping Paste
Style any client to a good hair day with Electric °C- 4 Shaping Paste. This shaping paste is an easy to use, versatile paste that allows you to define and shape your hair with confidence. Adding volume, thickness, and definition to whatever style they choose.
£16.50 www.electric-hair.com
OSMO Beard Complex
Keep their beard looking slick when they leave the barber shop today with OSMO's Beard Complex. A conditioning oil designed to restore wayward beards, skin, and hair back to their manly prime. Deeply nourishing the beard and skin, the perfect two in one. Because looking good doesn't stop at the hair on your head.
£18.25 100ml www.feelunique.com
MONAT Black Shampoo + Conditioner
Save your client time at home with MONAT Black Shampoo + Conditioner. A complete 2 in 1 system that cleanses and conditions at the same time whilst maintaining essential moisture and nurturing the scalp, for effortless rugged sophistication.
£32 www.monatglobal.com/uk
Fudge Professional Matte Hed Mouldable
Shape your clients in to place with Matte Hed Mouldable. This flexible, medium hold and long lasting matte finish hair styling creme is the ideal finish for any look. The unique clay cream texture smooths easily through hair and won't weigh it down.
£15.50 www.fudgeprofessional.com