As salons look to bounce back from COVID more and more businesses are using technology to stay ahead of the game. The Slick system which is partnered with L'Oréal is the choice of many owners looking to make the switch.
Why is a system important in 2021?
With GDPR regulations and more regulations around patch testing, it is vital that client information is kept safe and secure. A system does this and helps you stay compliant with the law. More than this it will save you time! From managing your wages to sending stock orders to your rep, a good system will save you hours of time which you can invest back into your clients.
Launched in 2018, Slick is like a digital receptionist and business manager – with the simple objective of helping salon owners with affordable, easy to use technology and offering  the tools to control every aspect of your business.  Slick's technology has been adopted by just under 1000 high street salons in the UK from multi-site chains to freelance rent-a-chair stylists – there is no contract and subscription fees start at £10 per month.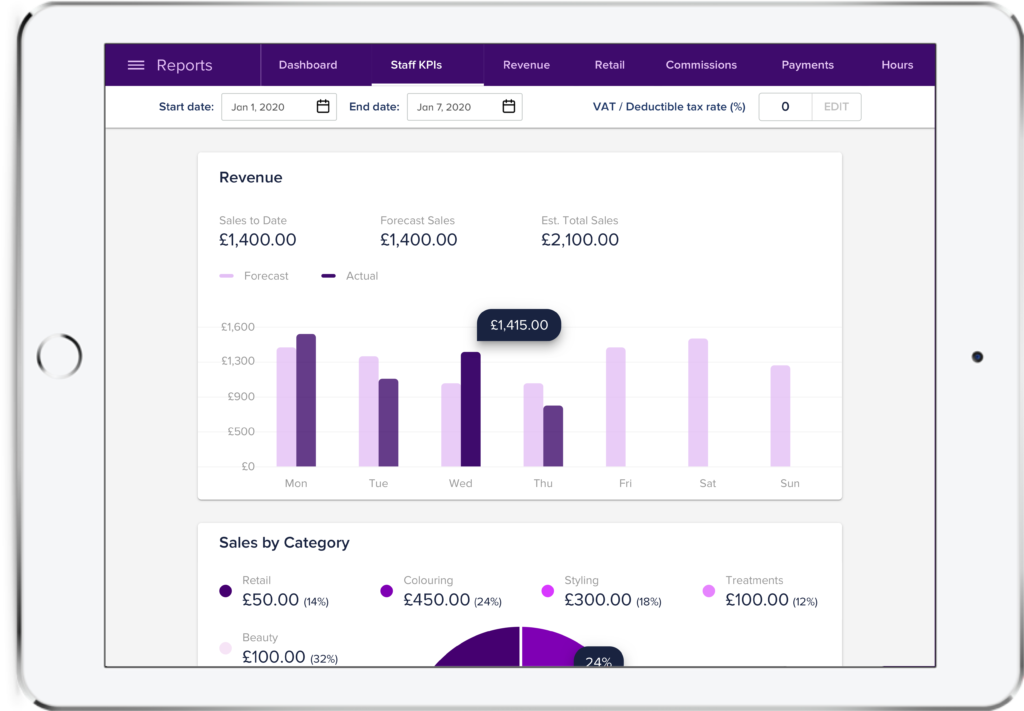 The system benefits
*  It is a system designed by hairdressers for hairdressers and is the only system integrated with L'Oréal. From processing time to pricing and timings per staff, Slick is customised around your salon.
* Education: All users get free training and free 7-day a week personalised support and education.  They will even do the set up for you and import client contact details.
* It's affordable: There is no contract or set up fee.
5 Key tools that are helping Slick salons stay ahead of the game post COVID-19
Remote working
You can access your diary on any device from anywhere. Check tomorrow's diary and client list from your smartphone or open up your iPad to run your payroll and reports from home. More control and an easy way to manage your clients.
Patch testing
With patch testing being the industry hot topic, Slick will give you automatic warnings on the client profile as well as a daily list of all clients without a valid patch and you can send out a direct pre-appointment consultation form.
Deposits
We've seen a 320% increase in salons taking deposits as owners look to protect the business from dreaded no-shows.  SlickPay allows you to send a customised SMS to your client to allow them to pay their deposit via our secure payment gateway.
Client communications
Keep clients updated on all your plans after re-opening, new patch testing guidelines or last minute availability.  The Slick. 2-way messaging allows you to chat to your clients to reassure them and get them booked in. Smart tools allow you to see top spending clients or loyal clients who haven't booked back in.
Online booking
The smart AI booking platform can be set to only allow approved services to be booked by clients. For example to avoid clients booking colour appointments – simply turn off that category.  Top tip: most salons are now taking a 50% deposit when taking online bookings to give them added peace of mind.

Book a free call with the Slick team to see how Slick could work for your business. No contract and no set up fee means you can be up and running in less than 24 hours!