Wella Professionals new Color Fresh Masks will help build retail and customer loyalty as clients can maintain their salon colour at home.
Clients will love the fact that they can now keep fresh and maintain their salon colour with Wella Professionals new Color Fresh Masks.  These zero damage, temporary colour depositing masks offer a  unique way to allow your clients to continue their professional salon experience in the comfort of their own home.  There are 11 ready-made, temporary colour-depositing masks, each formulated with carefully selected dyes for professional colour results, whether the aim is to enhance subtle natural looking colours or to boldly experiment with fantasy colours for fun and self-expression.
The winning combination of colour and care will revive or transform colour at home and provides: 
COLOUR

– Wella Professionals signature semi-permanent dyes for a visible professional salon color refresh and shine enhancement, with beautiful true-to-tone fading*.
CARE

 

– Conditioning mask with botanical oils** leaving the hair feeling soft and healthy while reducing hair breakage during combing***.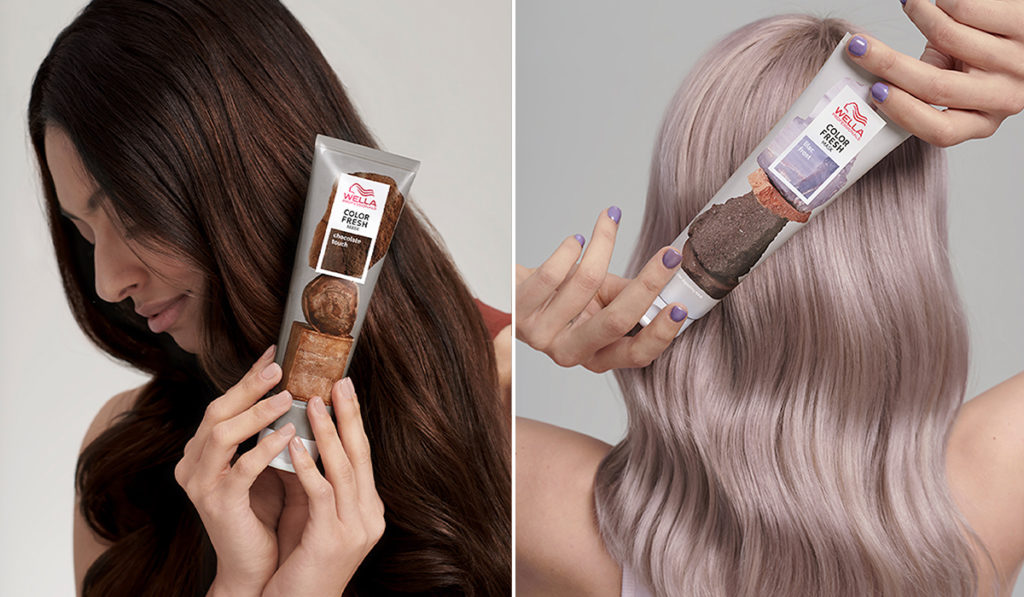 COLOUR LINE-UP
Divided into two distinct ranges, the Color Fresh Mask collection consists of seven natural looking shades to revive salon colours at home bringing a visible colour refresh and shine enhancement and four vibrant shades for a visible colour transformation that will fade beautifully staying true-to-tone.
The seven natural looking shades are Copper Glow, Pearl Blonde, Golden Gloss, Lilac Frost, Rose Blaze, Caramel Glaze and Chocolate Touch.  The four vibrant shades are Mint, Red, Blue, and Pink.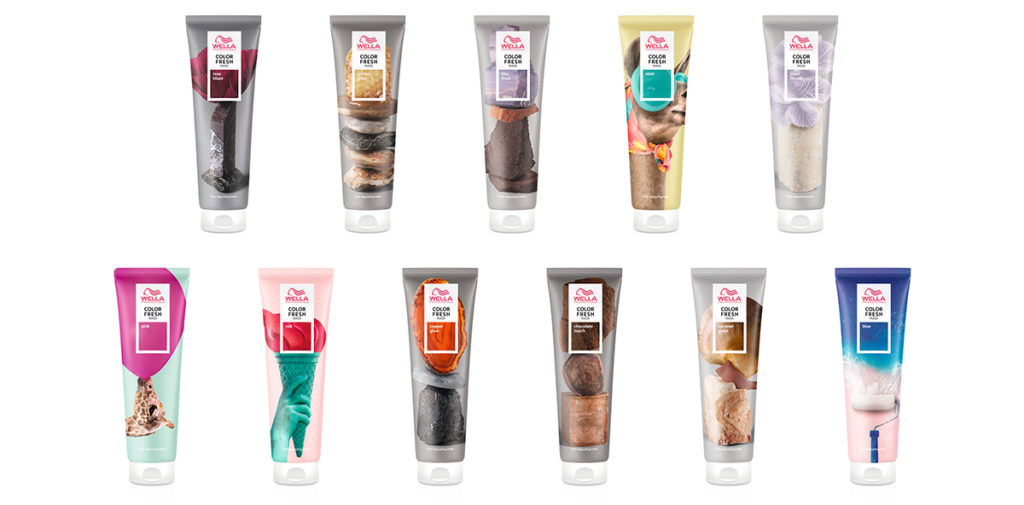 The new Color Fresh Mask is more than just a conditioning mask.
Wella Professionals answers the call of anyone looking for low-commitment and zero damage colour solutions. Providing both stylists and consumers with a professional quality solution they can trust, Color Fresh Mask guarantees a professional looking colour within 10 minutes.
 The launch of the new line comes with an exclusive packaging designed that celebrates the uniqueness of every shade and encourages self-expression.
The design of the 11 Color Fresh Mask artworks has been developed in partnership with artists that bring to life the story of the new line and the Wella Professionals' brand purpose 'Make Change'.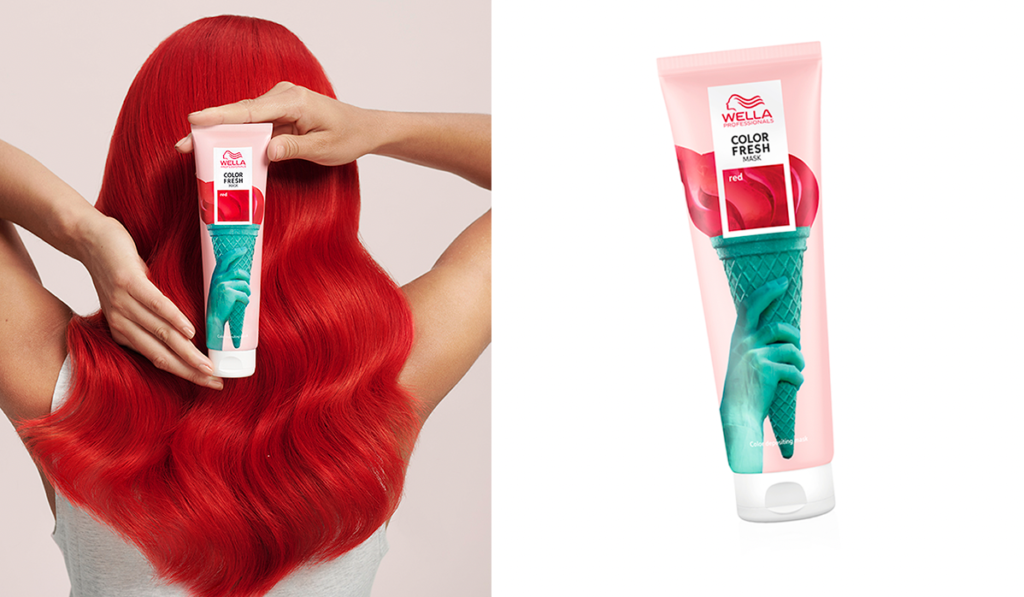 *Depending on the shade intensity, valid for all shades except Pearl Blonde, Lilac Frost, Golden Gloss, and Caramel Glaze  
**Contains avocado oil or Argan oil depending on the shade 
***vs non-conditioning shampoo