It wasn't quite the celebrations we know and love, but it would take a lot more than a global pandemic to stop the LBGT+ community and all their supporters from celebrating, especially on the 50-year anniversary of PRIDE.
Louis Byrne brought his own brand of richness, colour and diversity to 2020's celebration of Pride with a collaborative link between his empowerment movement 'I Can I Am I Will' (ICIAIW) and the Unity Academy.
Sarah Anderson-Rawlins, Head of school, TBAP Unity Academy, commented, "We are working hard to create an environment where learners feel safe to express themselves and explore who they are as individuals and Louis' project encompasses all of these areas which we are passionate to promote."
Speaking to many, for many, the Unity Academy is at the forefront of an inspiring movement in schools for LGBTQ+ learners. They're a forward-thinking institution who as part of their mission as educators commits to sharing important, life-affirming messages with their learners. They give them the tools to go out into the world as confident, proud and high-achieving young adults, particularly through their commitment to diversity and equality. This concept of positive messaging is at the very heart of Louis' ICIAIW hairdressing movement and a perfect collaboration was formed.
Prior to lockdown and moving away from his one-to-one format, Louis spent a day with students and staff listening to their thoughts and aspirations while sharing his personal and career journey. Louis said, "It was such an honour to be able to share ICIAIW with the Unity Academy. I believe in an honest and open dialogue and these students had a real emotional maturity, this made sharing my story feel impactful and beneficial. It was important to share my journey of self-discovery, and how hairdressing has not only been the constant in my life but had also provided an inclusive and safe environment for me to discover who I am. Hairdressing has always been my stabiliser, it is how I express who I am and what I am about and to share this with the students and the staff and the students was a proud moment. The ICIAIW movement is about expression and growth; a chance to grow as a person and to expand and share whilst bringing people together."
For a generation facing rising mental health issues and pressures from social media, self-empowerment and positivity is more important than ever. Not to mention the ever-present homophobic rhetoric that exists.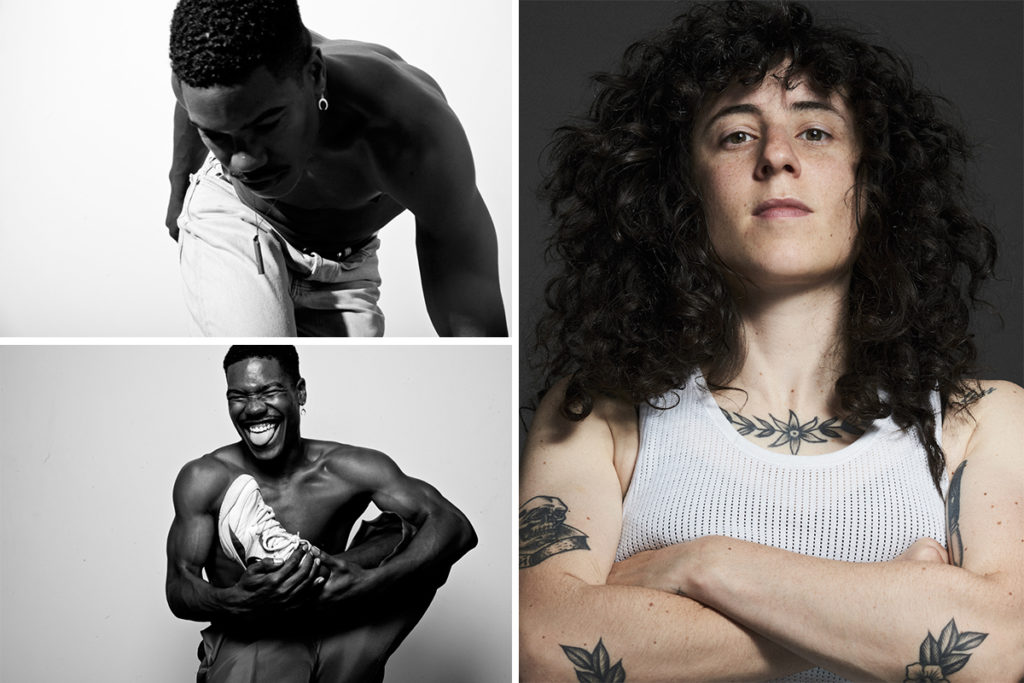 Under I Can I Am and I Will, Louis Byrne seeks to use his social presence as a platform to promote powerful stories of self-acceptance, while connecting creativity to wellness. By visiting the school, Louis sought to connect and bond with students through honest communication, gaining an insight into their personalities and individual journeys.
Of course, keeping to the backdrop of hair and beauty. ICIAIW promotes the benefits of sharing your experiences with others, conveying how from negativity and pain, positivity can flourish. The project encourages people to look inwards; oftentimes when you look within, you can rediscover your purpose in life.
It is this powerful message that Louis wanted to share with students – young adults at the very start of their professional life, many of whom have experienced social isolation or exclusion.
Having an upfront and honest discussion with someone who has experienced similar to them was a transformative and positive moment for TBAB Unity Academy's learners. Following the talk, one student has chosen to follow the same course as Louis at college when they graduate from Unity.
In addition to this, the ICIAIW movement has featured 5 members of the LGBTQ+ Community and their incredible stories online, along-side a gallery of stunning images. These members include Trans Activist – Lara Brash, Award-winning Filmmaker and Photographer – Jess Kohl, Artist – Sanitago Joa Quin, Subculture and nightlife Royalty – Princess Julia and Dancer – Andre Wilson.
To find out more about the campaign, and to see the featured members of the LGBTQ+ Community, please head to https://icaniamandiwill.com/