Introducing the new Disicide Course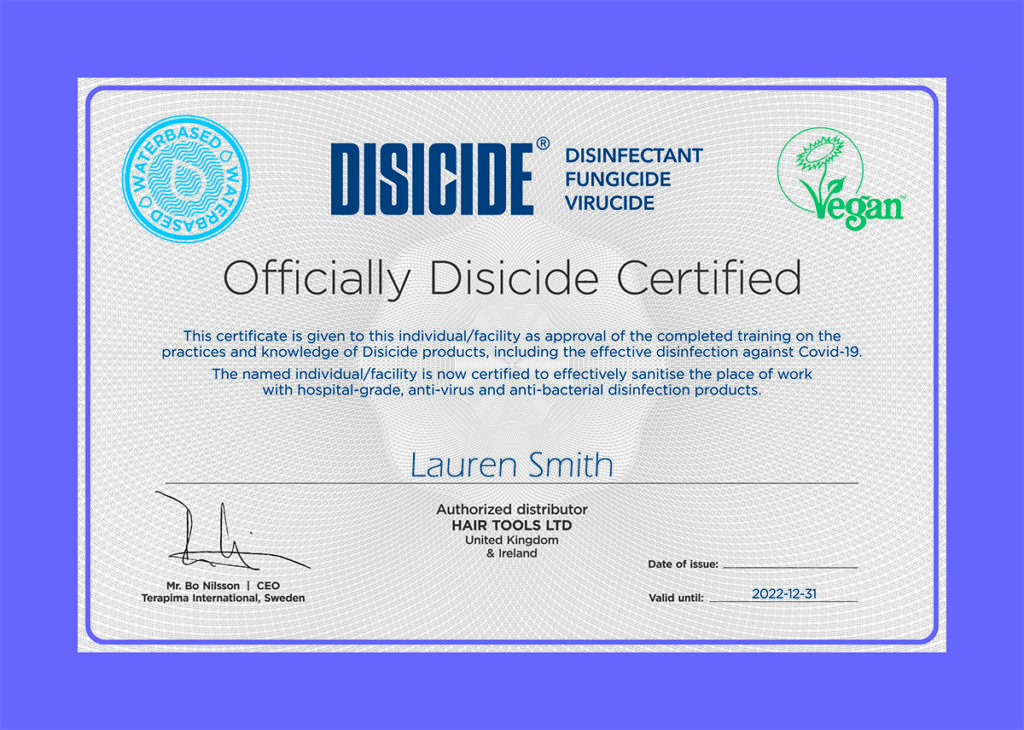 Become Officially Disicide Certified
Take the course now!
The course takes around 20-30 minutes with 10 questions at the end that requires a 100% pass rate to be awarded the certificate shown above.  You will be able to download the certificate and request a printed copy to be posted out to you.
Learn about the benefits of using Disicide in your salon, barbershop, spa or tattoo studio, disinfection practices and improve your knowledge on hygiene.