A new holistic premium brand from Henkel has launched in the UK. Authentic Beauty Concept has been crafted as a response to today's consumer, experiencing life in the new now. It's all about carefully selected, pure ingredients, real authentic hairstyles, honest and direct discussion, taking the time to disconnect and NO FILTER ATTITUDE.
Authentic Beauty Concept has created a care and styling service menu to help hairdressers bring out their client's inner beauty through a unique sensorial journey with premium ingredients, blissful products and a relaxing, spa-like experience. Client's choose the right service depending not only on their needs, but also on their mood. The products are then available to purchase and take home.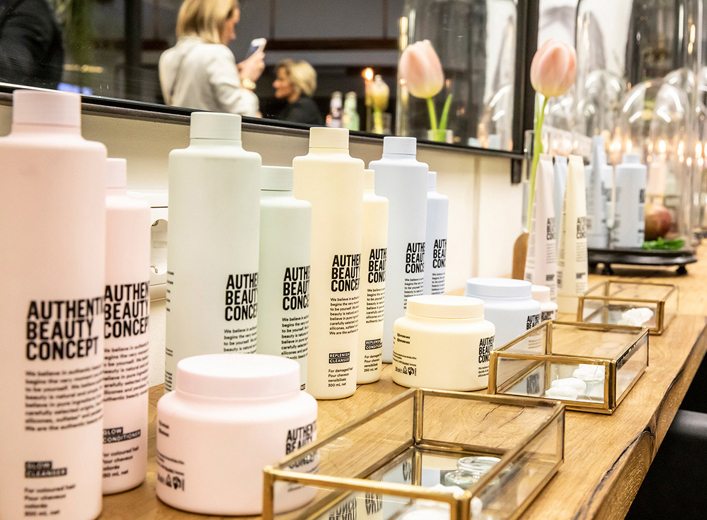 At a glance the range includes five care lines with a sixth for styling:
GLOW, for coloured hair, contains date and cinnamon which are known for toning and energising, firming, moisturising and conditioning. GLOW consists of a cleanser, conditioner, mask and essence droplets for the in-salon experience.
AMPLIFY, for fine hair, contains Green Tea and Lime which are known for regenerating and hydrating, antioxidant, energising and anti-inflammatory. AMPLIFY consists of a cleanser, conditioner and a leave-in spray conditioner.
HYDRATE, for dry hair, contains mango and basil which are known for hydrating and soothing, purifying, regenerating and rivitalising. HYDRATE consists of a cleanser, cleansing conditioner, conditioner, spray conditioner, mask and lotion for fighting frizz.
REPLENISH, for damaged hair, contains maple and pecan nut which are known for nourishing and soothing, antioxidant, moisturising and anti-inflammatory. REPLENISH consists of a cleanser, conditioner, spray conditioner, mask, essence drops and balm for manageability.
ALL HAIR TYPES consists of a deep cleansing shampoo that removes impurities and product build up.
STYLING: Flawless Primer, Amplify Mousse, Shaping Cream, Wax Paste, Solid Pomade, Dry Shampoo, Glow Touch, Working Hairspray, Strong Hold Hairspray.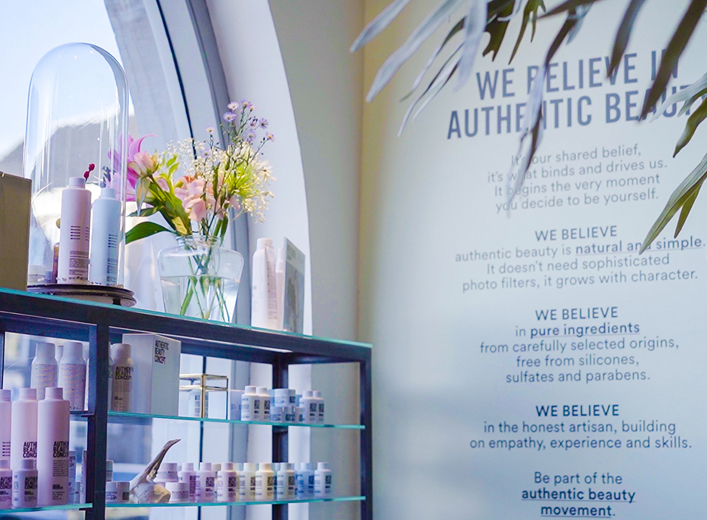 Award-winning stylist and salon owner, Joseph Ferraro, has been named as the ambassador for Authentic Beauty Concept.
Born and raised in Sydney, Australia, Joseph has been based in the UK for 15 years. In that time, he has developed a well-earned reputation as a creative, inspirational hairdresser with a generous approach to education.
A skilled cutter and colourist, Joseph's work is all about effortless beauty with a gritty, modern edge – an aesthetic that reflects the combination of his Australian roots and Yorkshire home. This relaxed take on glamour and thoroughly modern approach to styling makes Joseph the ideal ambassador for Authentic Beauty Concept; a brand that's all about celebrating the individuality and imperfections with a no-filter, fresh-faced approach to beauty.
"Authentic Beauty Concept is the perfect brand for me," says Joseph. "It truly reflects my approach to fresh, modern beauty and the honest, no-nonsense take on products feels refreshing and relevant. I'm really looking forward to working with the range both in the salon and on set, and hope that I can inspire other stylists and salon owners to explore the range and create their own beautiful, modern hair."
Find out more about Authentic Beauty Concept by clicking here, or head over to the brand's Instagram @authenticbeautyconceptuk.