Global haircare brand, ASP Expert Haircare, are excited to announce the winners of their Global Colour Award to celebrate their 25th Anniversary and encourage the participation of stylists worldwide.
ASP challenged participants to put their creativity to the test, showing off their talents using ASP colour portfolio.
First place winner: Sia Basto from The Beauty Factory by Sia salon, Portugal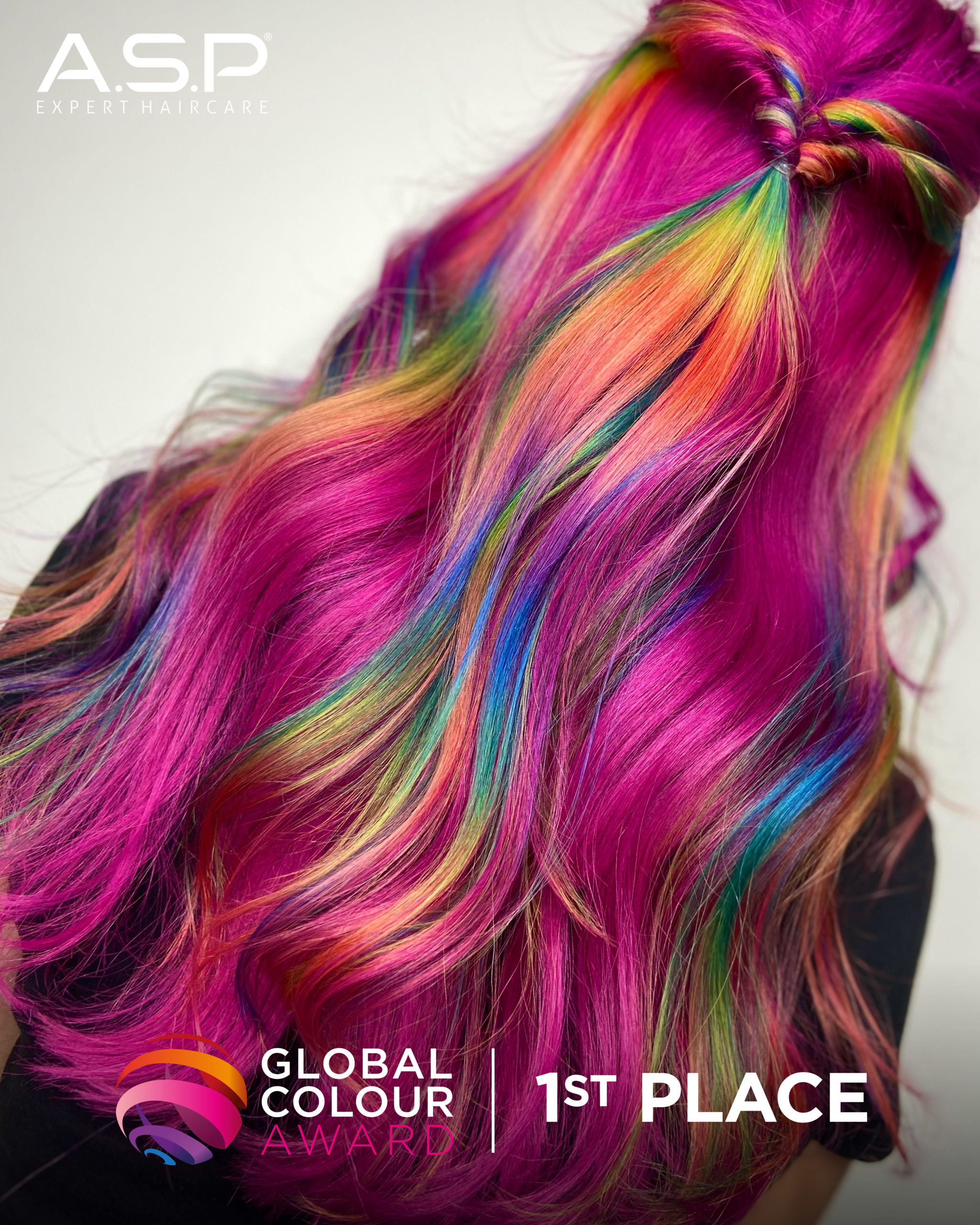 Speaking about her work, Sia said "I thought we all needed to see a rainbow after the dark pandemic days we have been facing this past two years. That was my inspiration, with a twist of fuchsia because I am a big fan of that colour."
Runner up: Hayley Teague from French & Ivi in the United Kingdom.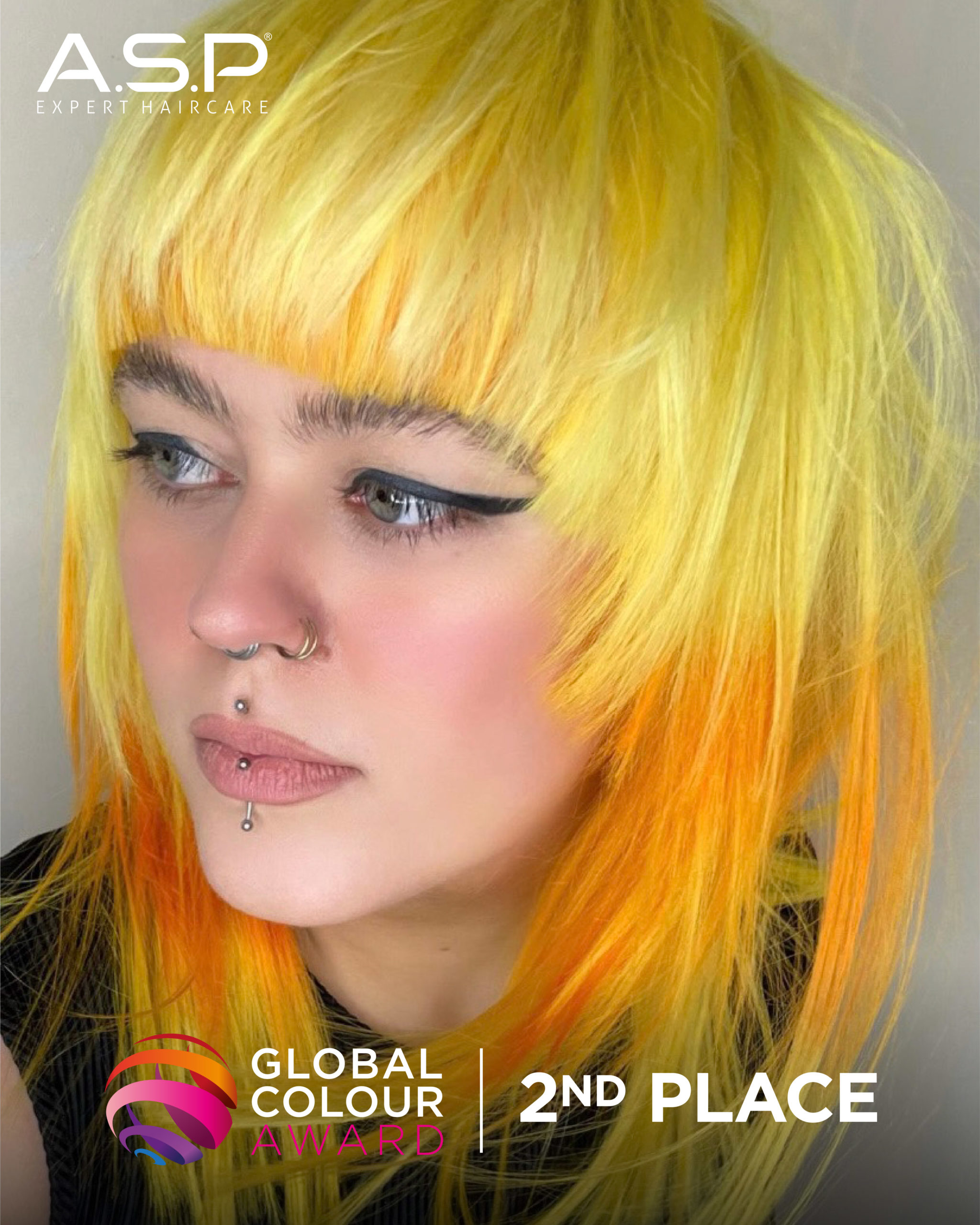 Hayley said "The inspiration for my entry was taken from my love of copper/yellow hair – bright and bold, just like me. After all of the uncertainty from the past few years, I chose yellow and orange to represent fire to show strength and determination. Our industry must carry on, no matter what. My personality is also yellow, I wanted this to shine through in my entry! Being an ASP user for 18 years, it was important to show the versatility of the brand and why I am so passionate about the range. My ambition would be to grow more within the brand and show my ability to be a key member of the ASP community."
Runner up: Jemma White from Locks Beautiful in the United Kingdom.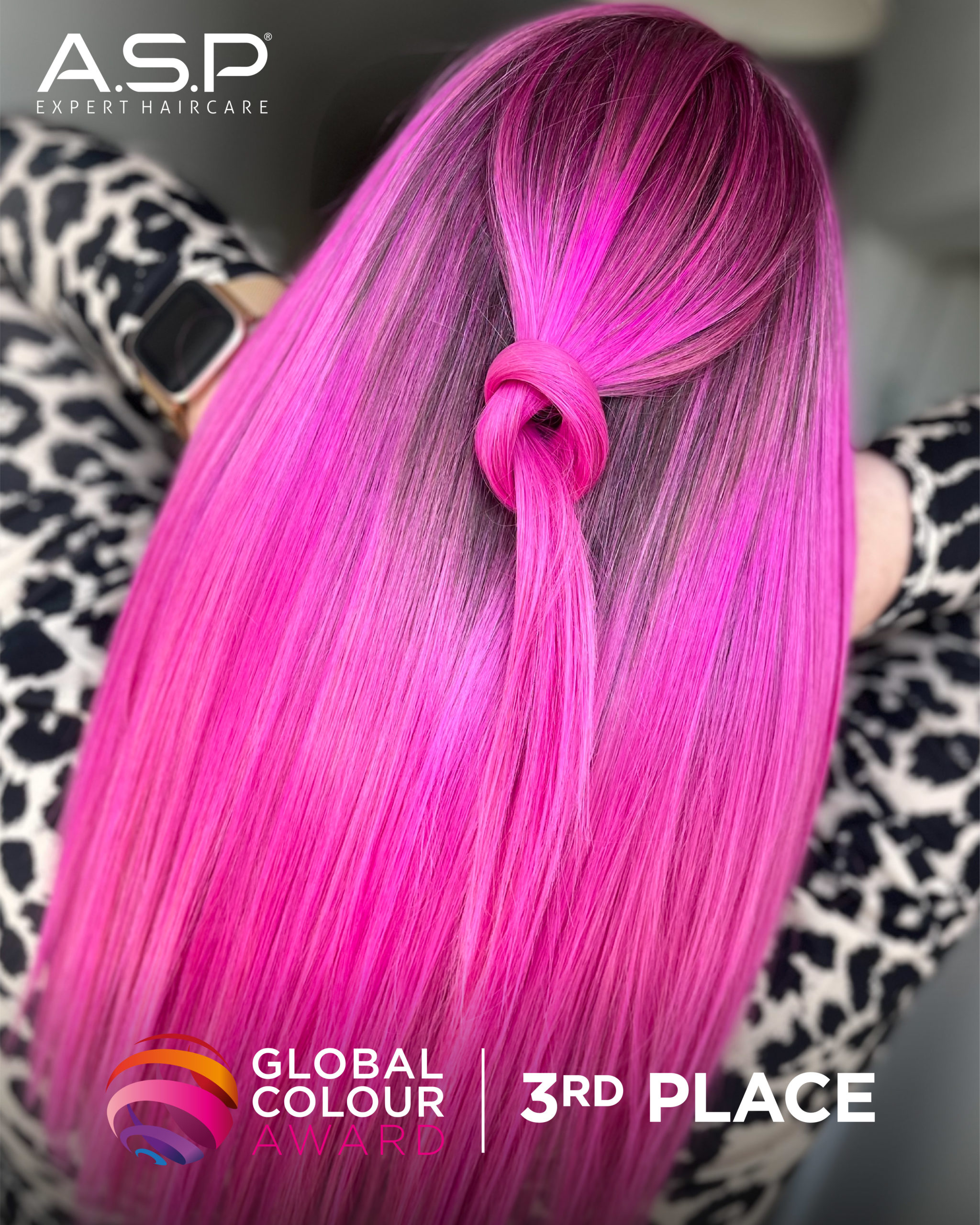 Jemma said "My client wanted me to achieve a daring look to give her a confidence boost, so we gave her the hair of her dreams, rich sunken pink. By the end of the service, she walked out with her head up high – and so did I! This look was so much fun to create and is exactly why I love my job and of course, ASP products!"
ASP opened the Global Colour Awards competition back in November 2021, looking for stylists of any level to showcase their passion for colour and creativity through imagery, for the chance to win a cash prize of £500, ASP products worth £500, and a feature in ASP's GoCreate Magazine.
The two runners up will also receive £250 in cash and £250 in ASP Expert Haircare products.
ASP wanted to ensure the competition was inclusive for all members of the stylist community, and subsequently asked for entrants to submit work through social media.
Commenting on this ASP Global Ambassador Tracey Devine-Smith said, "Social media is now one of the most valuable marketing tools available to salons and stylists. ASP have made the Global Colour Awards accessible to the whole ASP community and relevant to the digital world we now live in. This really is a unique opportunity to achieve global recognition with the ASP brand."