Jason O'Sullivan is the style director at Jamie Cope Hair and has recently been named as brand ambassador for Rapture Hair Extensions, one of the UK's leading real hair extension suppliers.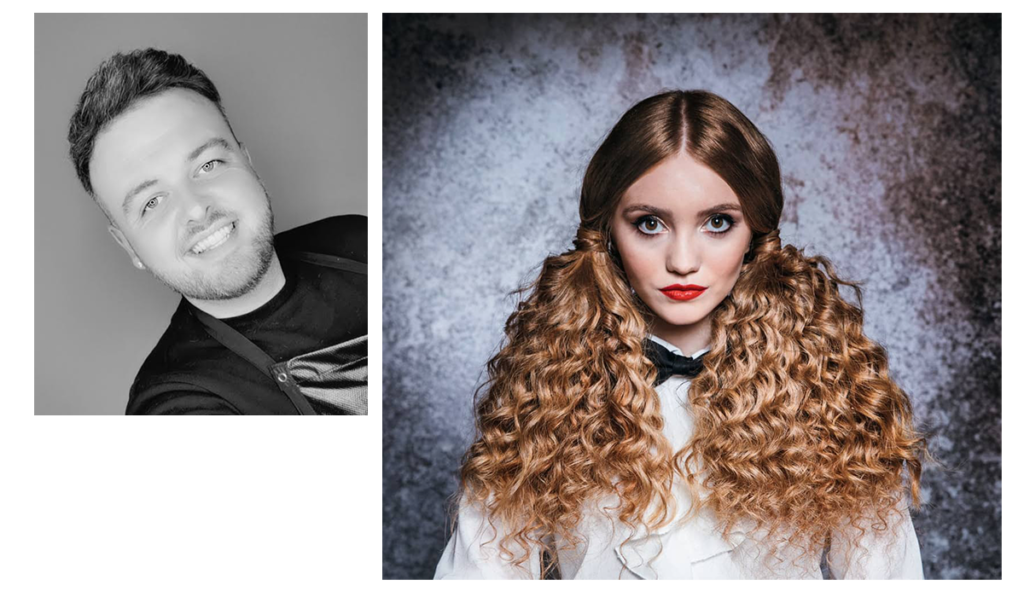 As part of the ambassadorship, the former Wella Trendvision colour finalist and current lead Rapture educator will work with the team to develop the 2022 creative education programme and will lead the company's Elite Programme, which rates salons and helps their workforce to further enhance their extension skills. 
We caught up with Jason to talk about what inspires him and why adding hair extensions to your list of services can help take your business to the next level…
What is your style of hairdressing?
I began my hairdressing career back in 2007 and have worked with a number of fantastic hairdressers over the years, so I like to think that a little piece of each of them has rubbed off on me and has helped make me a bit of an all-rounder. I can do hair extensions, education, creative colour and cutting, specialising in creating different textures and hair types. 
What is your favourite shade?
At the moment, my favourite shade has to be the new Rapture Melt 2/901. I am seeing a number of clients who bring in pictures on Pinterest of that gun metal grey and it used be a lengthy process involving bleach but I am now able to add these extensions without compromising the clients hair with chemicals. 
What do you like about educating?
I love the feeling of being able to pass the skills and knowledge I have gained over the years to those who want to progress and better themselves in the industry.
I have been the lead educator at Rapture since the start of the year and all of the training is done face-to-face, which is really important to me. Being in the same room gives me the chance to immediately address any concerns the students may have and enables me to ensure that they leave the session feeling empowered and confident they can put their new skills into practice. 
What is it you like about Rapture?
Rapture hair extensions continue to set the benchmark in the hairdressing industry and I love the speed of application, clean removal, that the hair is all ethically sourced – which is something that is really important to me and with it being a UK company that holds a lot of stock the delivery is always reliable and quick. 
What is your favourite image from the Rapture Photoshoot 2022?
I really enjoyed working with the Rapture creative team, alongside Amiee. My favourite day look from the shoot has got to be our gorgeous blonde model Mairi, just purely because how it was executed with the braid coming down on one side. From the night look, my favourite was our red head model Elise who in the end just looked stunning. 
Do you have any advice for hairdressers thinking about taking on hair extensions as a service? 
It is a great service to be able to offer clients and I would encourage anyone to add it to their skillset if possible. My advice would definitely be to start with doing your research. For me, one of the first questions I would ask is if the hair has been ethically sourced – as this mirrors my own beliefs.
It is also important to establish whether the company has a good core colour range. If this is your first-time using hair extensions then it is also important to have the right training, so always look for a company that offers face-to-face training – as it will help to give you a good grounding and ensure any questions you have will be answered directly. Finally, it is also good to check what support you will receive from the brand on an on-going basis. 
So you have just been announced as an ambassador for Rapture how do you feel?
I'm thrilled to be joining the Rapture family and very proud to have been chosen as the company's ambassador. I'm looking forward to working with the brand to take the education programme to the next level, helping hairdressers to further refine their skills and improve their understanding of how best to work with hair extensions.