As ghd ambassador Charlotte Mensah celebrates the success of her debut book, Good Hair, the brand supported the launch with an evening of hair, education and conversation.
Hosted by journalist Akesha Reid, the live-streamed event saw Charlotte discuss her own journey into hairdressing, her extraordinary career to date and the importance of education, consultation and conversation when it comes to Black hair.
Charlotte's love of hair began as a child in Ghana, where the busy family home saw her grandmother inspire with skills in styling, sewing and cooking and her grandfather teach her business know-how.
Following her return to London and the heartbreaking loss of her mother at a young age, Charlotte found styling her siblings' hair a comforting, intimate act that brought her closer to her family. Her professional career began at the iconic Splinters salon in London, where she learned from the late, great Winston Isaacs and worked alongside Johnnie Sapong and Desmond Murray.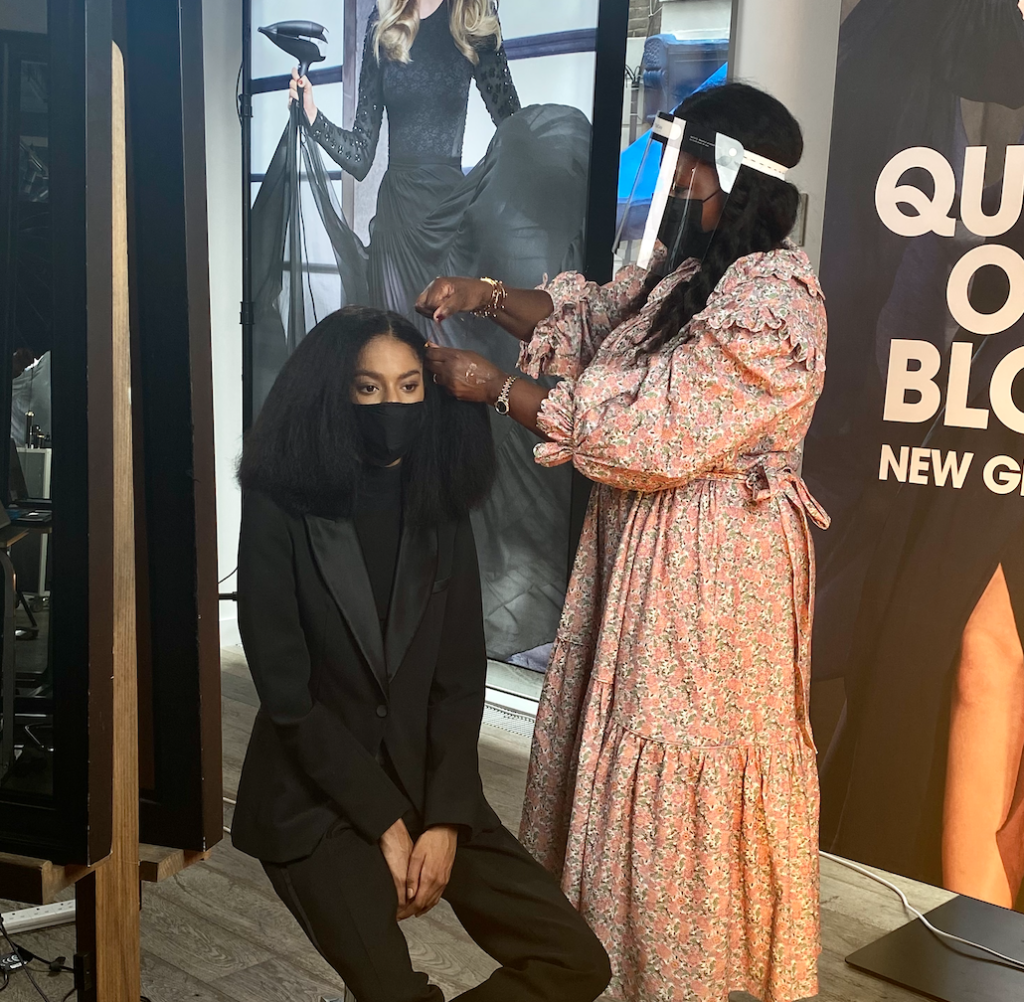 The salon gave her not just education and opportunities, but a chance to hone her love of hands-on hair and feel part of a like-minded community.
From Splinters, Charlotte launched her own salon The Hair Lounge, on the iconic Portobello Road in a space she has remained in for 28 years as her career has grown and thrived.
As well as sharing her story so far and anecdotes on her celebrity clients, salon life and the dos and don'ts of DIY hair routines, the evening also saw Charlotte share a series of styling techniques built around traditional African hair threading.
The centuries-old technique has personal resonance for Charlotte. She grew up with threading and, after moving to London was bullied for wearing the style at school. Today, it is one of her most popular techniques in the salon and something she takes pride in teaching and reinventing.
Charlotte demonstrated three styles built around threading and incorporating ghd tools, including a reimagined mohican, a modern flattop and 70s style bunches.
To close the session, Charlotte took questions from the audience on the future of Black hair education, her hopes for the next generation of hairdressers and her belief that "all hair matters" – the message at the heart of Good Hair.
Look one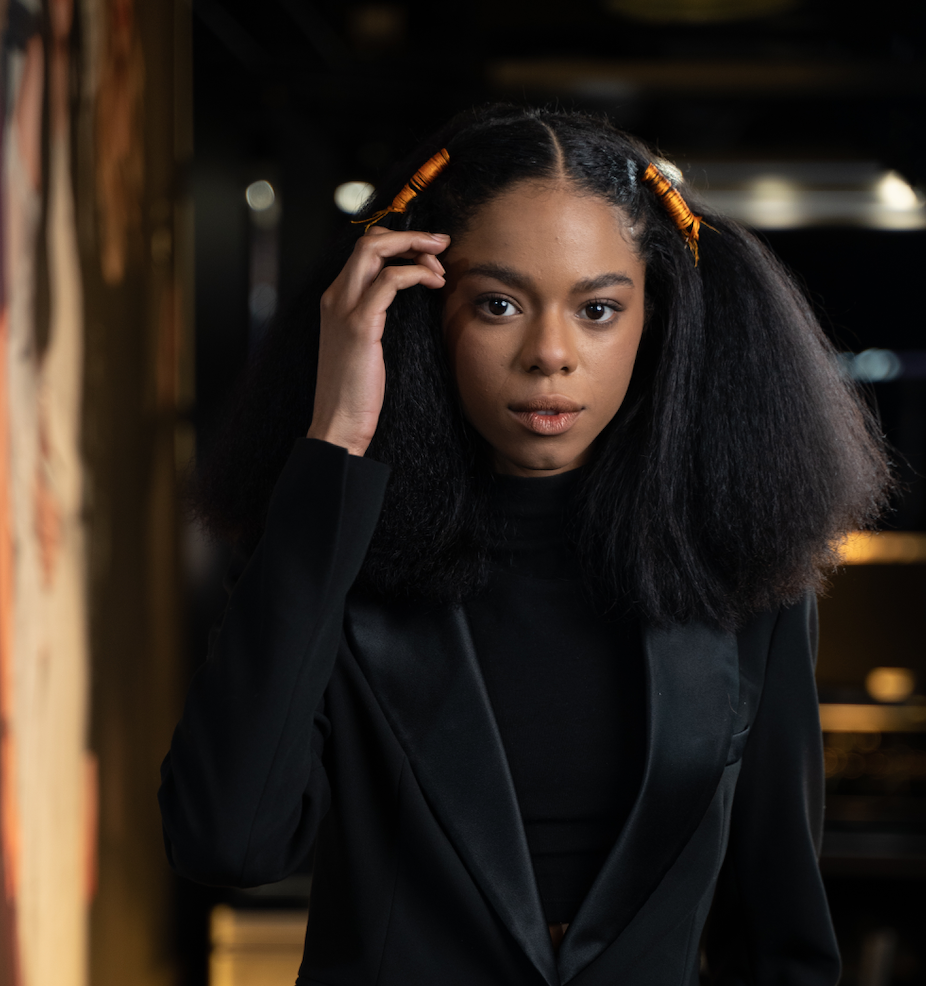 To achieve this 70s style, Charlotte prepped the hair with oils and butter to seal in moisture, creating a two-strand twist to lock in the hydration as prep.
After untwisting the hair when ready to style, Charlotte used the ghd helios and comb attachment, working from the mid lengths to the roots to stretch out the texture slightly while retaining the hair's natural look.
She then went over the hair using the ghd glide to smooth, while maintaining natural texture and volume.
Edge control was used on both sides to create a flat base, before a small section either side of the head was threaded to produce two matching twists.
Look two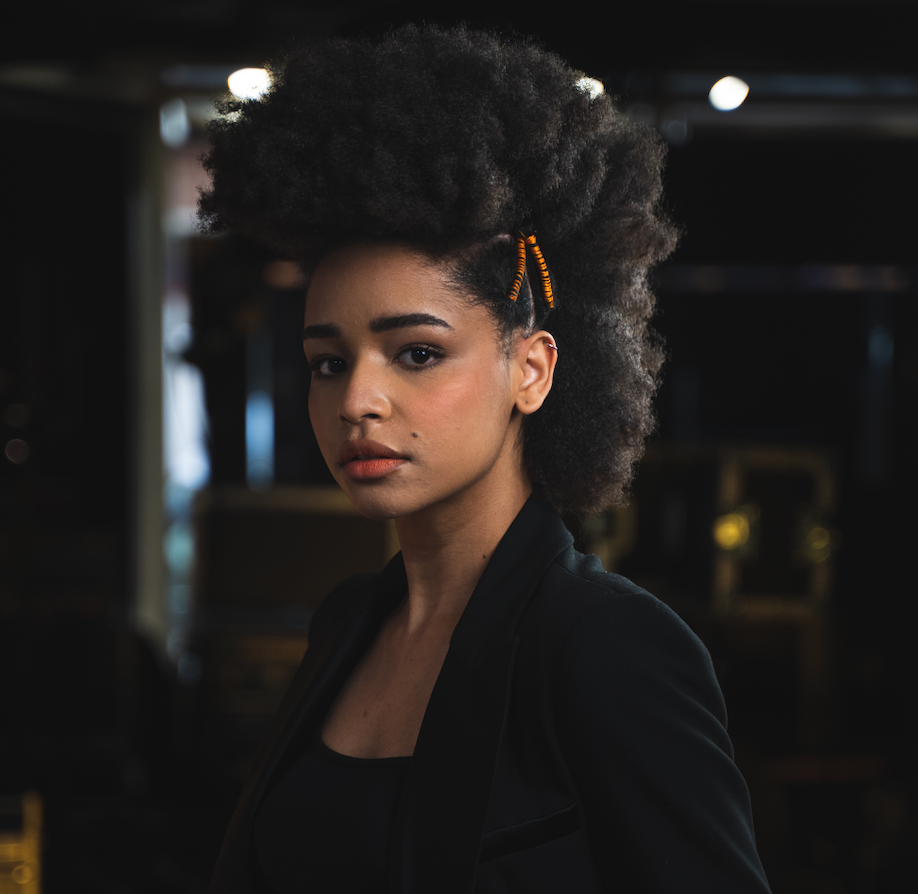 For this mohican style, Charlotte prepped the hair with oil and butter, then brushed through before using the ghd helios and comb attachment to stretch out the texture slightly.
After prepping with edge control, she then created two threaded sections on either side of the head, above the ear. The two threaded pieces were then formed into an 'X' on either side and pinned up in place to form a faux undercut look on both sides. The remaining hair was then styled with the ghd helios and diffuser attachment to create a contrasting fuller shape on top.
Look three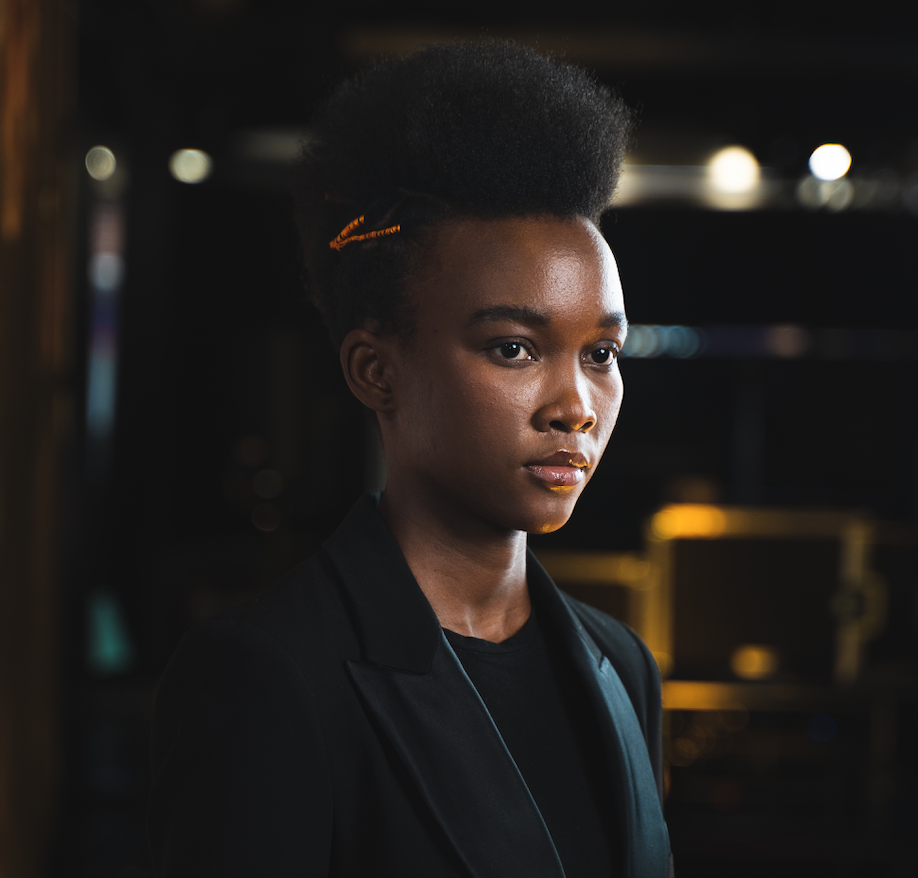 For her final high top look, Charlotte prepped the hair with oil and butter, then blew it out with the ghd Helios and comb attachment.
To encourage the shape, Charlotte then worked with a comb and the ghd glide to brush the hair up into a high-top look. Working with her hands, she completed the shape visually.
Finally, one side was prepped with edge control and then threaded in three small sections. The three were then brought together to replicate a flat, undercut section.
Charlotte's top tips for threading:
Maintain tension as you twist, working clockwise and securing the end of the thread with two or three knots. To undo, simply untie the knot and unravel the thread.