Sam Burnett is the owner and Creative Director for Hare & Bone salons.
He's been in hairdressing for 24 years and is also a session stylist working across fashion, music and advertising, with some celebrity and red carpet work sprinkled in too. We sat down with him (over Zoom of course) to find out how what he's been up to and how he's dealing with the new normal.
What have you been doing since your salon has been closed? How have you been spending all your time?
I'm used to being a really busy person. I'm normally travelling and working a lot, and planning projects and planning stuff for the team. So it has definitely been challenging and I've felt that during this lockdown there has been less to do, because of the weather so I've been trying to focus on myself.
I've done loads of meditation, I walk my dog a lot and I cycle quite a lot, about 100km a week. I've been keeping in touch with people that I work with…people in fashion and music just to keep in touch.
I've also been reading loads. I've been to various exhibitions over the years and I always buy the book at the end and never read them, so I've been working my way through those. I think I'm probably like everybody else. I've completed Netflix…but I didn't take up baking because I'd eat it all!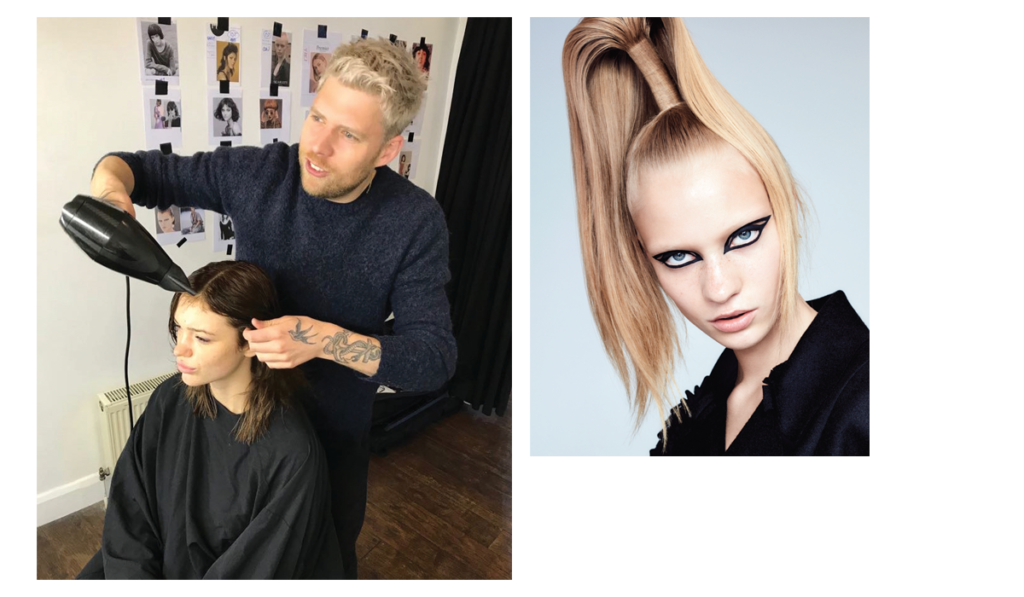 How has being at home changed the way you approach your salon business and creative projects?
We've moved all of our education for the assistants online, we're touching base with the team online and we're doing a lot more theory-based education. I've started doing Hare & Bone 'Elevenses' on a Tuesday morning. Anyone in the team can just drop in and have a coffee, they're not obliged to be there. I'm really conscious of not pressuring. I know that people are going to be having a hard time in terms of their own mental health and focus, and I think we want to give our staff enough that they've got something to engage with but not make them feel like they've got more pressure to have to be somewhere all the time.

Are there any skills you've been working on mastering?
The main thing I've been doing in terms of skill sets is really my own personal development. I've been doing it for a few years now anyway and it was like…even at work I never used to take a lunch break, I would always say 'yes' to stuff.
I have been trying to have a routine at home and I think that's what I've really focused on. Every morning I practice gratitude and do my meditation and do a small amount of exercise before I even have a shower or look at the TV or anything like that. I think it's just getting some sort of discipline with those sorts of things.
Setting good intentions for the day. I've also been working with BaByliss PRO during lockdown and creating content for them at home, sharing my skills with other hairdressers. You can check this out on their Instagram @babylissprouk

Who do you turn to for support?
Lot's of people. My mum, my best friend Abbie. And industry-wise, I have lots of friends in the industry like Syd Hayes, my team, loads of people.
Must have tool?
My staple tool has always been a really good mid-size tong that I can use to create different looks. BaByliss have just launched a cordless version and I'm obsessed with it.
What is your biggest strength?
I think my biggest strength is that I always try to have a positive outlook. I think that always helps me find solutions. I'm a solution based thinker.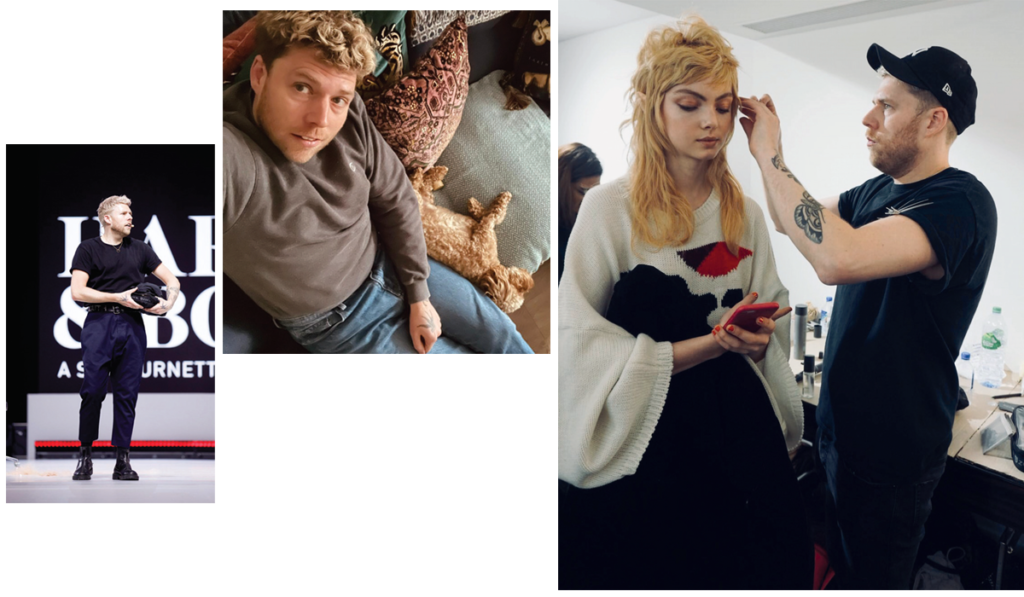 What is the most important thing you've learnt during lockdown?
I think there's been quite a few lessons, but one thing I have really discovered about the hair industry is how lucky we are to have a friendly, tight knit, amazing industry, because so many friends from the industry have reached out to check in …"how you doing, are you okay?".
I'm in a couple of different WhatsApp groups with salon owners and we're all making sure everyone in that group understands everything, sharing ideas and sharing resources. We support each other…and I think that's something I knew anyway, but it has really shone through in this situation.
What are your plans for yourself and your salon business post Covid?
The first thing I want to do is to get all the team together and set a new intention. I always want all of the team to be on board with everything we do.
We've got a real open door policy and everyone that works in our business is there because they've got something to offer and because we value their skills and their opinions.
So I want to get everyone together. I've got some ideas about where I think we should push and drive the business, but hearing what they've got to say and setting a new intention so that we can get everyone on board and push forward together.
I guess it's just creating a plan but at the moment that's a bit tricky as we don't really know what post lockdown will look like. I think it's about being happy though. Like whatever you do, make sure it's fun and you're enjoying it…if you're doing that you'll be successful.