Forget the First Monday In May – this year it was all about the second Monday in September as The Met Gala made its grand return to the red-carpet schedule.
It's that time of year when fashion fanatics and celebrity enthusiasts alike spend hours scrolling, refreshing, and eagerly awaiting the arrival of guests on the red (well, beige) carpet to critique and judge the most anticipated fashion, hair, and beauty choices of the year. All while sitting home in PJs with hair in a topknot… well, that was us anyway…  
This year's Met Gala theme, In America: A Lexicon of Fashion, celebrated homegrown fashion and the red carpet did not disappoint. From the chic and sexy to the weird and wonderful, it was an impressive show and overall, truly fantastic to have this iconic event back after such a long time. 
Catching up with some of our industry friends, we've rounded up their take on this year's looks…
Christopher Laird, November Collective co-owner says: "I love Megan Fox's pin-up vibe, complete with micro bangs. Billie Eilish's old Hollywood look, comprising of a peach Oscar De La Renta gown and platinum blonde bob, oozed modern day Marilyn Monroe glamour; you can really see how her style has evolved from teen pop star to show-stopping, confident young woman. And finally, of course, I have to mention Kim K's floor length ponytail, too. What a masterpiece – and her makeup looked flawless beneath that mask!"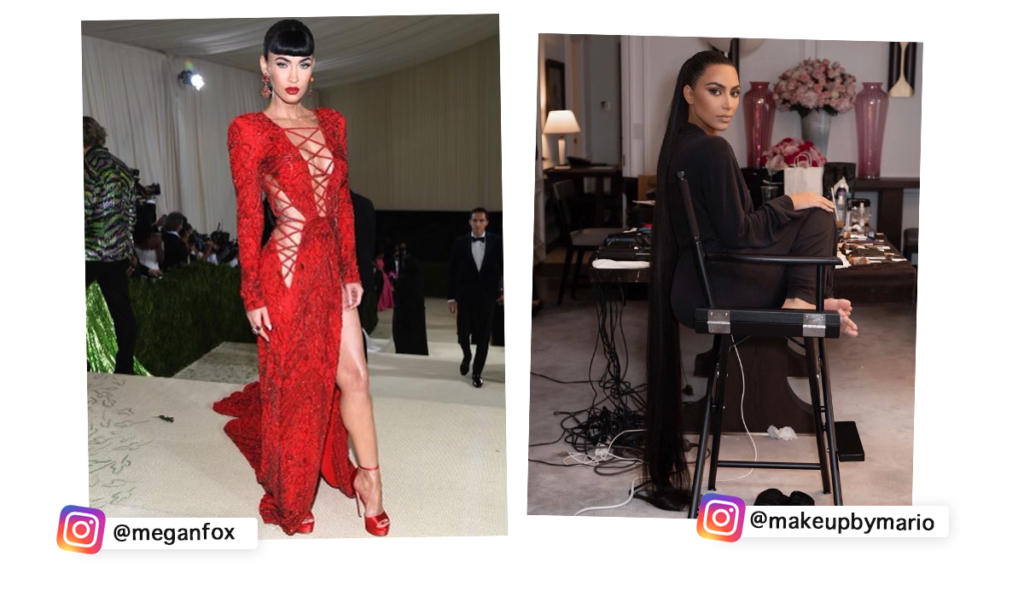 Emma-Louise Cantwell, November Collective co-owner added "Polished and neutral make-up was the winning look this year, which let the hair and outfits do the talking." 
"These 70's style bangs and waves look incredible on Sienna Miller" says Paul Falltrick, co-owner of gfc hairdressing. "She is the queen of effortless style. The strong blonde with a very slight root gives dimension to the colour and complements the whole look. I'd like to see more of this – less lived-in shades and more strong colours with beautiful styling and finish."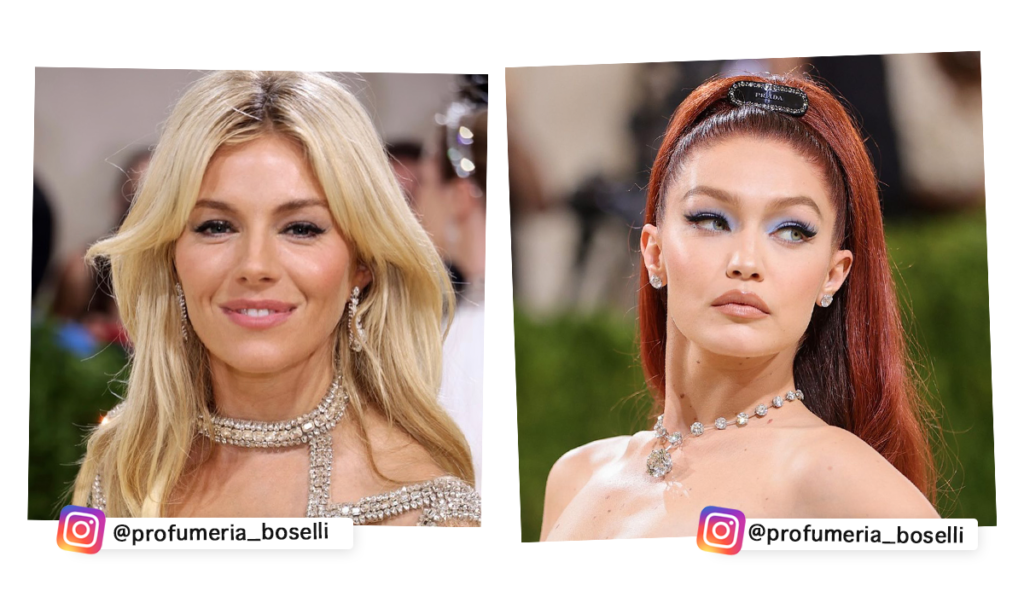 Andy Smith, session stylist and founder of Hairslydz says: "There were some great variations on ponytails and some really strong hair looks, as well as lots of high-shine finishes and a mixture of textures – all of which I love. There were also a lot of incredible hair accessories that added interest and excitement to what could have been quite average hairstyles without them – Gigi's Prada pony cuff was a particular favourite!"
Charlene Malcolm says "I'm in love with Billie's hair and look – what a dress! The combination of two trend-led cuts – the bob and the shag – along with the platinum colour has created a beautiful mixture of softness and edge, while giving us all the Marylin Monroe vibes and completely complementing this year's theme."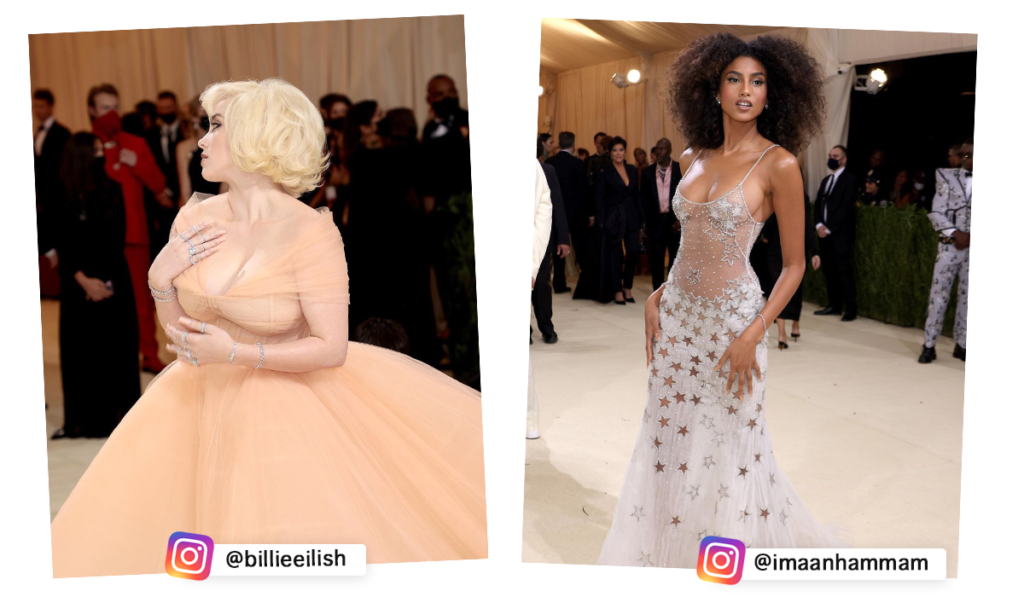 "Gigi Hadid's colour was incredible," says Melissa Timperley. "Such a gorgeous tone and moving us very much towards Autumn trends of going warmer and darker with the hair."
Erin Potts, stylist at Palmer Fisher London adds "Imaam Hammam was my favourite look of the night, her natural curls look so beautiful and full of texture. The overall shape of the hair looks incredible and compliments the entire look so well."
–
Photo credits to:
@billieeilish
@imaanhammam
@profumeria_boselli
@meganfox
@makeupbymario